Animal Kingdom Anarchy Review – Get this mega bundle of 35 products for the price of one!
Hello readers and subscribers welcome to my Animal Kingdom Anarchy Review, which is the latest product of Dawud Islam and it will be launched on the 25th of August 2020 at 9.00 AM/EST.
This mega bundle consists of all the products that Dawud released previously and on top of that you'll get access to another 17 courses by various marketers.
That's a total of 35, but it doesn't stop there because inside the bonus section of this product you will find an extra 5 courses and that's without the bonuses that I've prepared for you!
Now if I apply some of my superb math skills here, if you decide to give that "Get Access Now" button a good old smack than you will have access to 44 products (my bonuses included) for the price of 1. That's massive!
Sadly enough, there will still be plenty of people complaining that they can't make any money with these courses.
Well here's some cold harsh truth for you, they either didn't implement anything, expected to get rich in 24hrs, got distracted with the next email that dropped in their inbox or just are to lazy to even open the product that they bought!
DON'T be one of those people, go through all of the courses and pick a method that suits you best, implement that method constantly and don't give up after 4 freaking days! Starting an online business takes time, effort and dedication.
If you can't make money with one of these 44 courses, well then this whole "make money online thing" isn't for you.
Now that I've got that of my chest, I'll stop the rant and move back to the purpose of this post, my Animal Kingdom Anarchy Review.
Inside your members area can get access to all the courses that cover a wide variety of ways to earn a decent income online.
These courses cover things such as building an email list, how to create membership sites, how to make money with launch jacking, how to market on social media platforms, how to create low content books and sell them on Kindle, how to create and sell your own products, and this is just a handful of options that this bundle has to offer, seriously the list is endless.
Who's the product creator of Animal Kingdom Anarchy
Obviously as this is a mega bundle there is more than one, to be more precise there are 17 different product creators.
The first 18 courses are from Dawud himself and if you're a regular on this site then you know I reviewed several of his products, such as Leopard Lists, Jaguar Jackpots and Dolphin Dividends, which are all inside of this bundle by the way.
Now to not bore you to death I'm not going to talk about all the other product creators but instead I'll give you a quick summary of the ones that I am familiar with either by reviewing or buying one of their products.
First of all we have Kevin Fahey who needs no introduction and he provided some of his famous IM Checklists.
Another one on the list is Eric Hammer who provided Durable for this bundle, which is a top notch course about creating your own product, and it's one of my personal favorites of this bundle.
Then we've got Bobby D who provided his list building course Listtastic, and the last one I'd like to mention is Dan Mahedy JR who provided Trigger for this bundle and it is probably the most newbie friendly course of this entire package.
Watch My Animal Kingdom Anarchy Review Video Below

What you will get inside the members area of Animal Kingdom Anarchy
Welcome video by Dawud
Overview video by Dawud
Access to Dawud's products which are:
Cash List Creator, Cougar Commissions, Dolphin Dividends, Eagle Emails, Expansion, Greyhound Giveaways, Internet Marketing Alphabet, Jaguar Jackpots, Leopard Lists, Lion Listings, Monkey Mailers, Moocow Moolah, Panda Payments, Panther Profits, Puma Products, The Lockdown Formula, Tigers Traffic and Wombat Wealth
Access to the products of the other marketers:
Kevin Fahey – IM Checklists
Bobby D – Listtastic
Gena Babak – Free Traffic Mastery
Eric Hammer – Durable
John Newman – The Collector
Johnny Rose – Blabbermouth Bucks
Ryan Mac – Free Giveaway Profits
Dan Mahedy JR -Trigger
Joan Altres – CB Data Fox
Ronnie Rokk Smith – Automation Secrets
Jason Oickle – EZ JV Zoo Secrets PLR
Guy Potok – Piggyback Profits
Guy Potok – Profits Engine
Sabin Timsina – Affiliate Marketing Bootcamp
Aktar Alam – Insta Quick Income
Will Weatherley – Profit Zenith
Sacha Ilic – Supernova Profits
Resources – Over here you can get access to free squeeze pages in order to build your list.
Conclusion video
Extra bonuses courses: Commission Blueprint, The Secret Weapon, Effortless FB Profits, JV Zoo Super Tutorial, Warrior Plus Super Hacks Strategy
Upgrades Button
Unadvertised Bonus
My personal favorites of this Animal Kingdom Anarchy Bundle
Here's a quick overview of the products that I recommend that you check out first:
Dan Mahedy JR – Trigger
Dawud Islam – Leopard Lists
Dawud Islam – Eagle Emails
Eric Hammer – Durable
Ronnie Rokk Smith – Automation Secrets
Kevin Fahey – IM Checklists
Price And Funnel Of Animal Kingdom Anarchy
Animal Kingdom Anarchy $14.95
Upgrade 1: Animal Kingdom Anarchy PRO Version at $37 with a down sell at $17
Get the PRO version upgrades of Wombat Wealth, Monkey Mailers, Jaguar Jackpots, Panda Payments, Dolphin Dividends and Lion Listings, plus the Eagle Emails 365 upgrade.
Plus free VIP upgrades at all 25 of Dawud's Elite Tigers Group sites + giveaway versions of 12 of Dawud's products.
Upgrade 2: Mega Traffic Package at $197 with a down sell at $97
Get 10 solo ads to Dawud's entire network of 25 sites in the make money online niche, PLUS plug in any URL of your choice into the ad rotators at all of his 25 sites.
Upgrade 3: Reseller Rights at $37 with a down sell at $17
Get reseller rights to Animal Kingdom Anarchy and get 100% commissions throughout the whole sales funnel.
Upgrade 4: DFY Campaigns at $197 with a down sell at $97
Get sent 3 DFY campaigns each and every week. Includes DFY bonus page with review video, product demo and ten custom bonuses delivered for you. This upgrade requires that you have a Commission Gorilla account.
Upgrade 5: Launch A Product With Dawud at $997
Guarantee yourself success and a buyers list that will earn you money for years to come. This upgrade is limited to 5 people only
Pros And Cons Of Animal Kingdom Anarchy
Pros
Massive amount of content and value for a tiny price
There's some great opportunities in this package to build your list (TIP: use the products inside Jaguar Jackpots as lead magnets!)
There is something for everyone in this bundle such as creating low content books, email marketing, video marketing, social media marketing, product creation, membership sites,… and more
There's some great teachers that are pat of this bundle such as Dawud, Bobby D and Eric Hammer
Cons
The Front End versions of all the products are free but you have to go through the sales funnels to get access to your product, as these are 35 products this is time consuming and annoying as hell
Conclusion
Great bundle of products that offers a massive amount of value. There is so much variety in this bundle that everybody should be able to find a method that suits you best.
GET ACCESS TO ANIMAL KINGDOM ANARCHY + MY BONUSES


My Special Bonuses For This Animal Kingdom Anarchy Review
As this is already a huge package with lot's a variety it was not an easy task to find some topics that weren't already covered in this bundle. But eventually I came up with some stellar bonuses that I think you're really going to love.
BONUS1: How To Make Money With Expired Domains
This video course will teach you how to become an expert domain flipper. You'll be guided step by step through the whole process of buying expired domain names to the point of selling your domains. This is another great way to earn money online.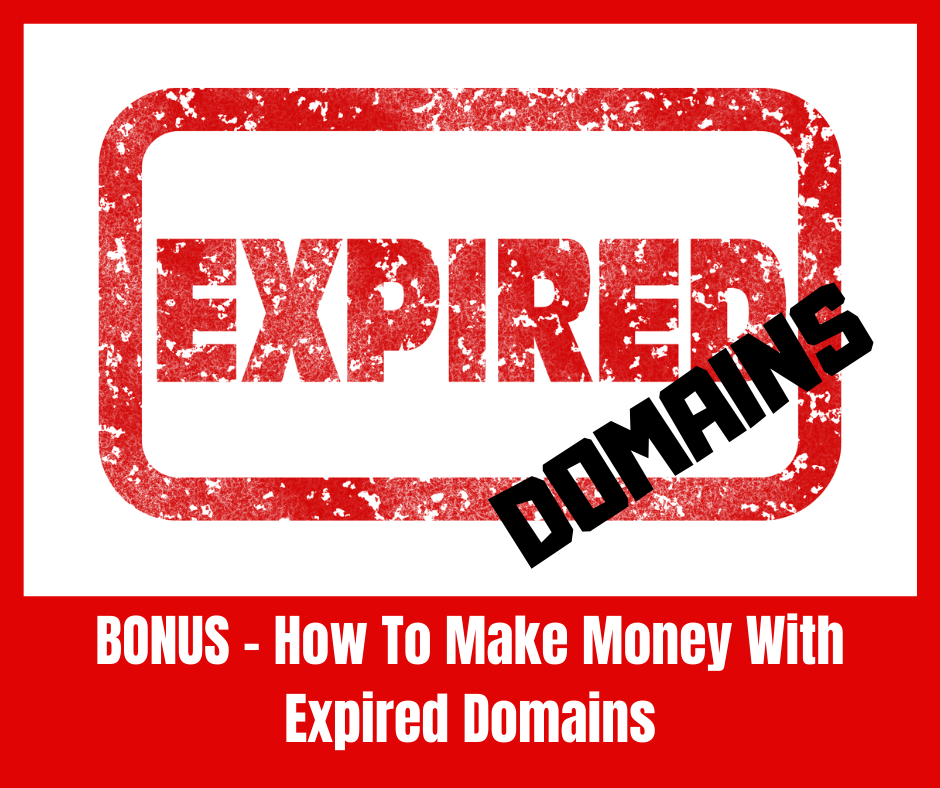 BONUS 2: How To Build Up Multiple Passive Income Streams
In this video course you will learn how to set up a successful online business while focusing on recurring income and building a highly profitable email list.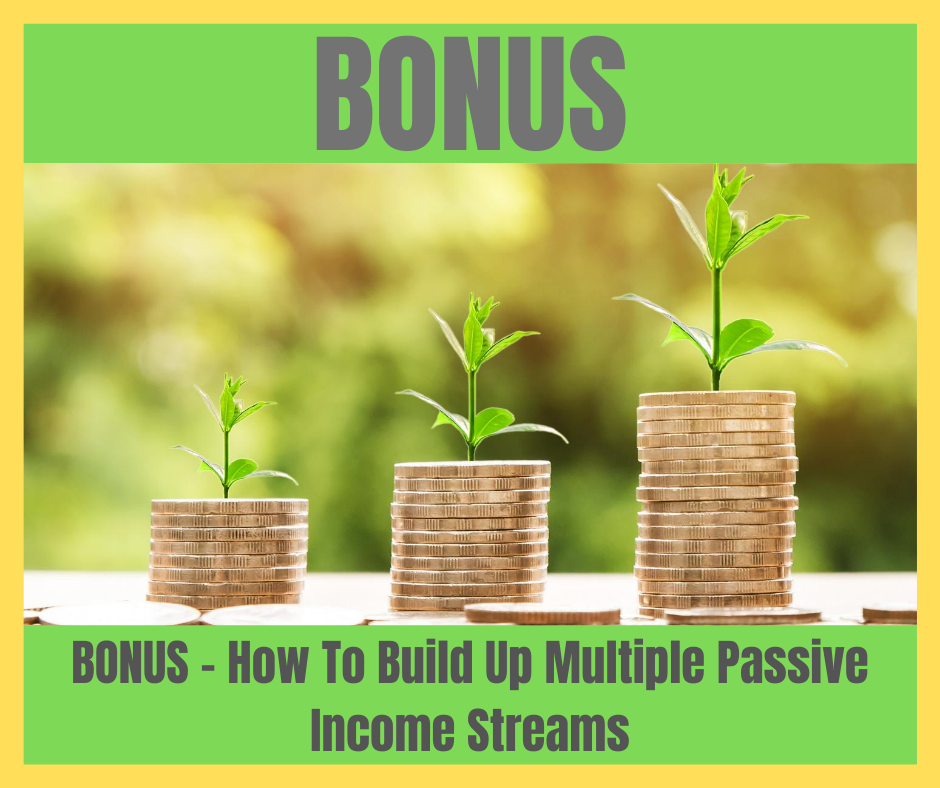 BONUS 3: FREE Lifetime Membership To An Online Marketing Platform
On this platform you'll find over 40 hours of extra affiliate marketing training, free tools to use for your affiliate campaigns, free traffic sources, pre made email swipes, and much more…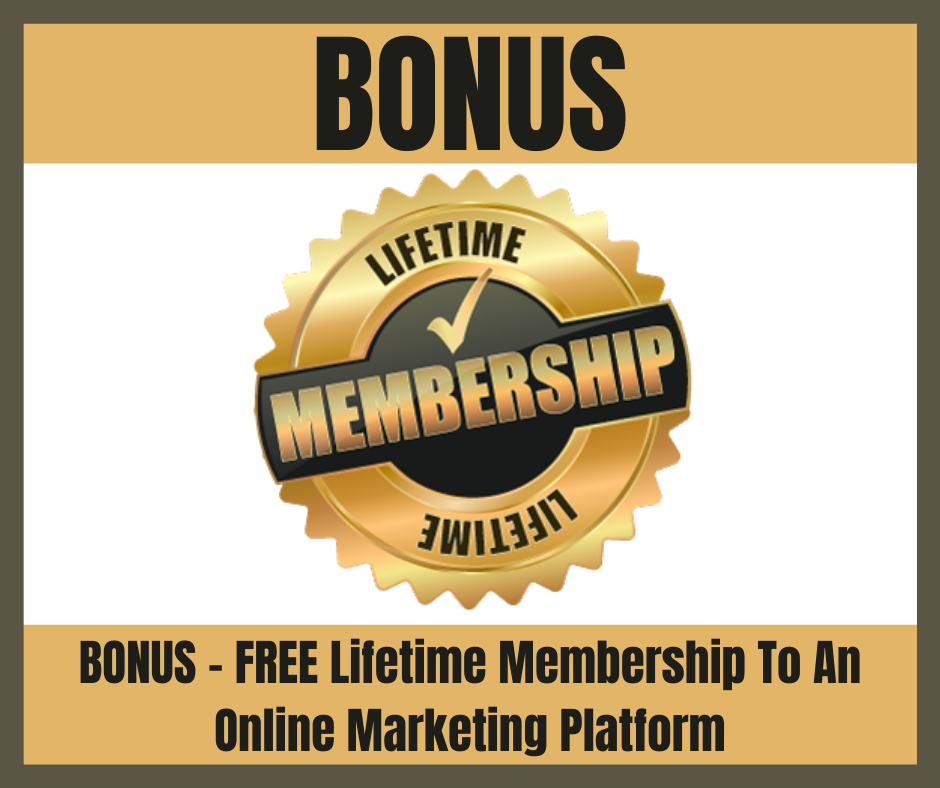 BONUS 4: WordPress Tutorial + A Completely DFY Sales Funnel
Full blown WordPress website setup tutorial and a completely done for you sales funnel that you can upload on to your new website. The sales funnel comes with a high converting squeeze page, a redirect page, a monetized offer to make commissions, a welcome email and a complete step by step instruction guide to set up your funnel.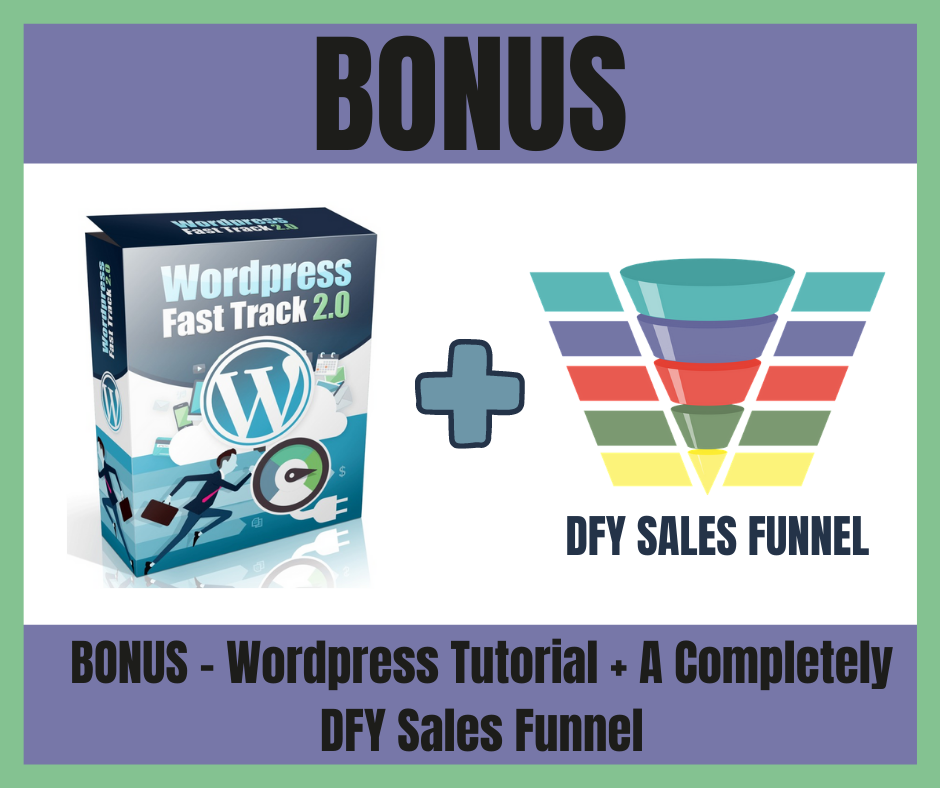 BONUS 5: All The Vendor Bonuses
All the bonuses provided by the vendor will be delivered inside your members area of Animal Kingdom Anarchy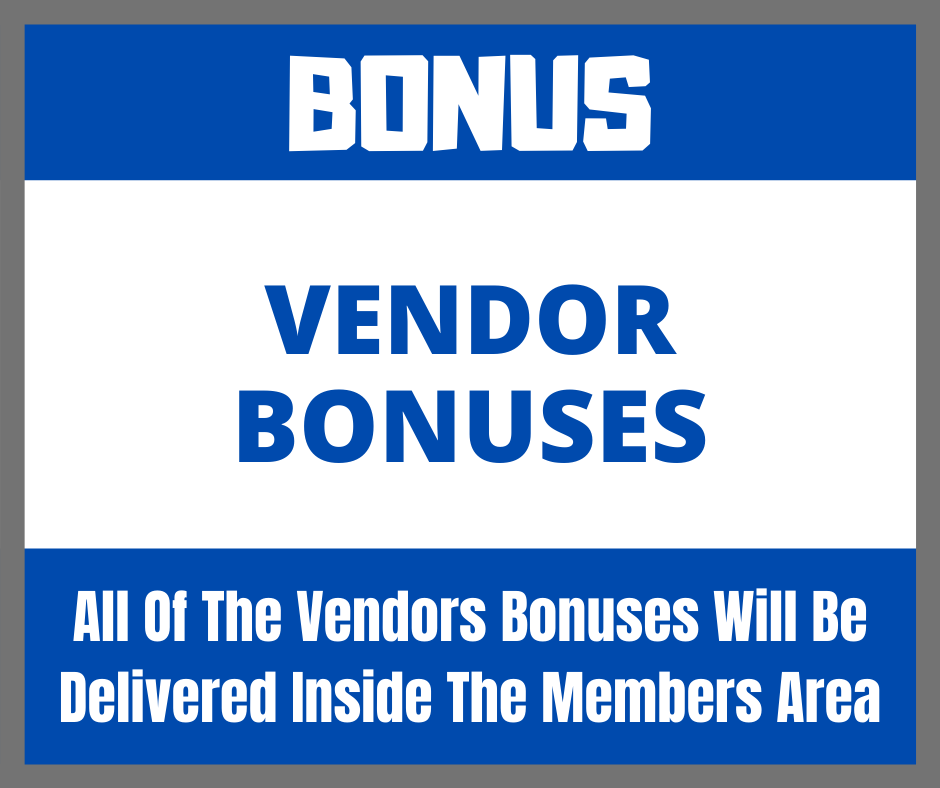 GET ACCESS TO ANIMAL KINGDOM ANARCHY + MY BONUSES


If you choose to purchase Animal Kingdom Anarchy via my link, you're bonuses will be automatically delivered inside your Warrior+ account. See the picture below on how to access your bonuses.