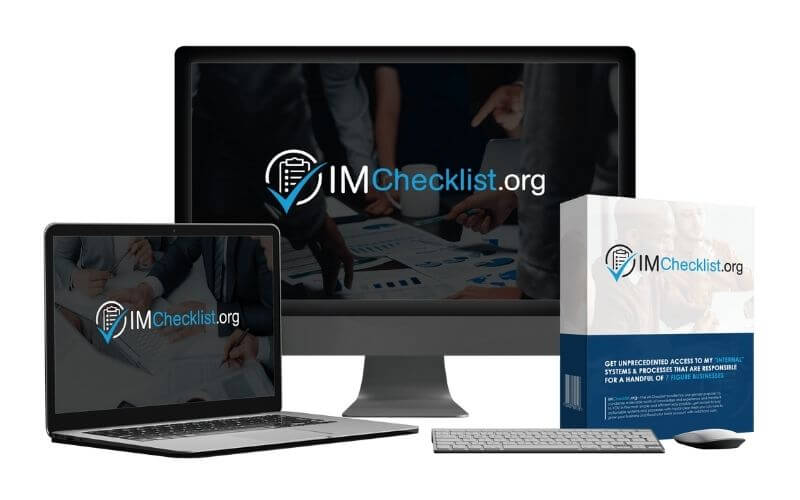 IM Checklist Gold Membership Review – Can These Checklists Really Make Your Marketing Easier And More Profitable?
Hello and welcome to my IM Checklist Gold Membership Review, today we're going to take a closer look on how you can benefit from checklists and also the ways to turn them into a profit.
Watch My IM Checklist Gold Membership Review In Video Format

Get Access To IM Checklist Gold Membership + My Bonuses


Did you know that a recent survey revealed that 63% of people that receive marketing offers are newbies. They currently don't earn a dime online and that's why they need help from the very beginning.
As a matter of fact, even 90% of the online marketers are getting little to no results online, because they don't have a proven blueprint or the structure to build their online business.
The result is that most people just give up on their dream of becoming an online entrepreneur, and this is exactly why Kevin Fahey decided to create IM Checklist Gold Membership.
If you've been in the online marketing niche for more than five minutes, than you've probably seen the name Kevin Fahey at least a couple of times. If not, Kevin is one of the most successful marketers out there with more than a decade of experience. Apart from IM Checklist he also created a lot of other memberships and bestseller training programs like Free Affiliate Funnels.
Watch Kevin's IM Checklist Gold Membership Review Demo Video Below

Start Your 5 day trial for just $3, after the trial $17/Month

So what is IM Checklist Gold Membership exactly?
IM Checklist Gold Membership is an extensive collection of checklists all related to online marketing. The detailed and easy to follow checklists will help you in your marketing strategies and grow your online income.
You'll get access to all the volumes that Kevin released in 2021 and 2022, plus all the future releases for as long as you stay a member. Each individual volume consists of 18 checklists.
Currently the Gold Membership includes 16 volumes:
Vol. 37 Consulting
Vol. 38 Securing Your Content
Vol. 39. Split Testing & Optimization
Vol. 40. List Engagement
Vol. 41 KDP & POD Consulting
Vol. 42 Digital Agency Startup
Vol. 43 Tripwire Offers
Vol. 44 Bing Ads
Vol. 45 Improving Email Delivery
Vol. 46 Google My Business
Vol. 47 Cyber Security
Vol. 48 Niche Websites
Vol. 49 Domain Flipping
Vol. 50 Pinterest Ads
Vol. 51 Using Crypto Currencies In Your Business
Vol. 52 Financial Management For Small Business Owners
Vol. 53 TikTok Marketing (Free & Paid)
Vol. 54 18 Free Traffic Generation Strategies
During the launch week, you also get access to the IM gold training vault which currently holds over 46 jaw-dropping training programs.
The checklists are delivered in 5 different formats and White Label Rebranding and full Private Label Rights are included. This gives you the right to use the checklists in any way that suits your business.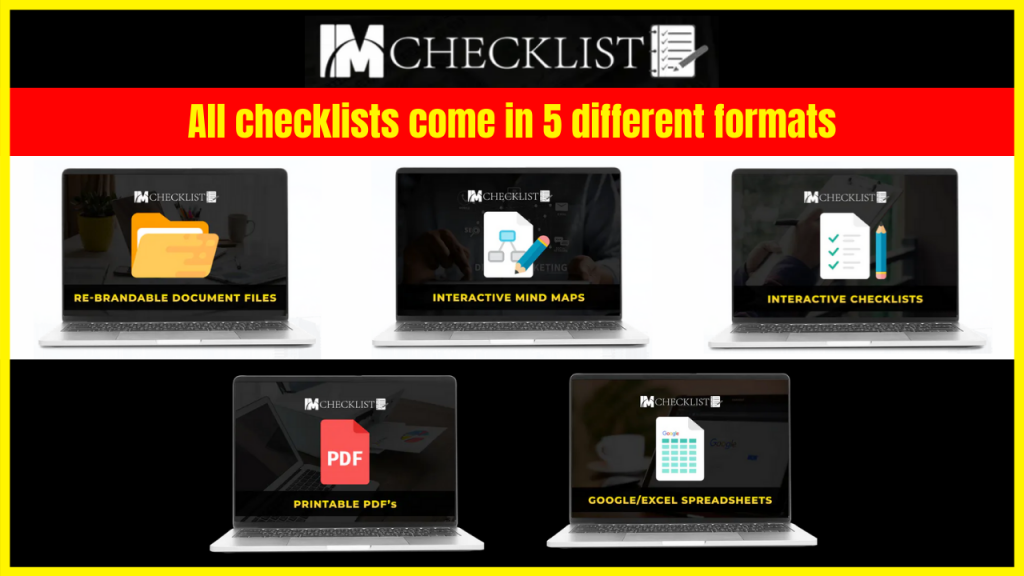 Here are just a few examples of how you could repurpose these checklists:
Rebrand & Sell Over & Over Again
Turn Into A Video Product Of Your Own
Rebrand & Use As An Upsell In Your Funnel
Turn Into High Quality Unique Blog Posts
Use As A Bonus For Your Promotions
Use It As Content For Your Membership Site
Use Them To Build Your Email List
Increase The Value Of Your Existing Product
Turn Into A Webinar Presentation
Use Them In Your Coaching Program
Translate Them Into Different Languages
Educate Yourself & Profit From These Checklists
If you're an affiliate marketer and you are in need of quality bonuses for your campaigns or lead magnets to build your list these checklists are a godsend.
They are super easy to rebrand and all it takes is just a few minutes of your time and a free Canva account.
Just upload the checklists to Canva (use the "import file" function) and get rid of Kevin's branding and replace it with your own.
You can play around with the text and background colors if you like. Once you're satisfied with your design the only thing left to do is download the rebranded version to your computer.
Take some time to create a new cover image for your checklists and you'll have a unique bonus or lead magnet with minimal effort.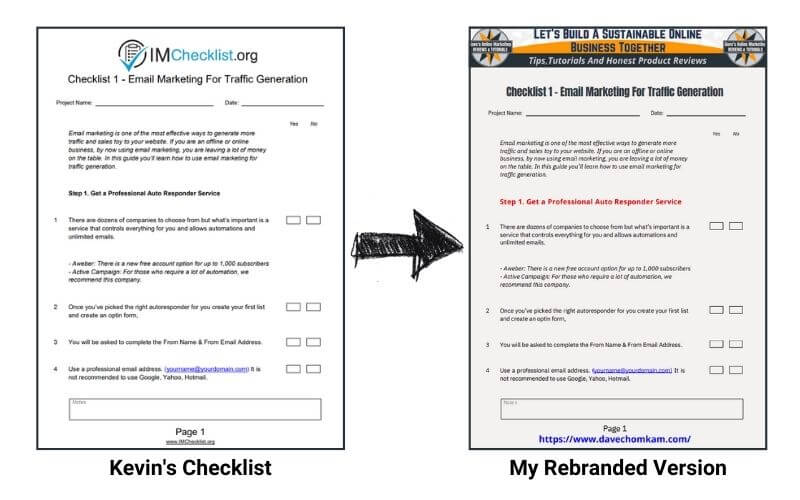 Pros
-Available in 5 formats
-PLR and White Label Rebranding included
-This will be a huge time saver
Cons
-For beginners getting access to all of this at once could lead to information overload.
-Although I don't see this a real con, the monthly fee could discourage people to join.
Pricing and Funnel Of IM Checklist Gold Membership
Start Your 5 day trial for just $3, after the trial $17/Month


Upgrade 1: IM Checklists Volume 1 To Volume 36 – $247
Upgrade 2: 7 Online Marketing Funnels With PLR – $147 Pro / $97 Basic
Upgrade 3: Free Traffic Shotgun Video Training Series $27
Upgrade 4: Free Affiliate Funnels $27
IM Checklist Gold Membership Bonuses
Bonus 1 – Access To A Private Mastermind Group
Bonus 2 – PLR Video Training Series
Bonus 3 – 7 Figure Entrepreneur Book Bundle
Bonus 4 – 101 Ways To Profit With PLR
$3 for a 5-day trial and $17.95/monthly afterwards is a no brainer and while no bonuses should be needed as it's good enough on it's own, I've decided to sweeten the pot and make this offer even more desirable.
EXTRA BONUS 1 – Passive Cash Profits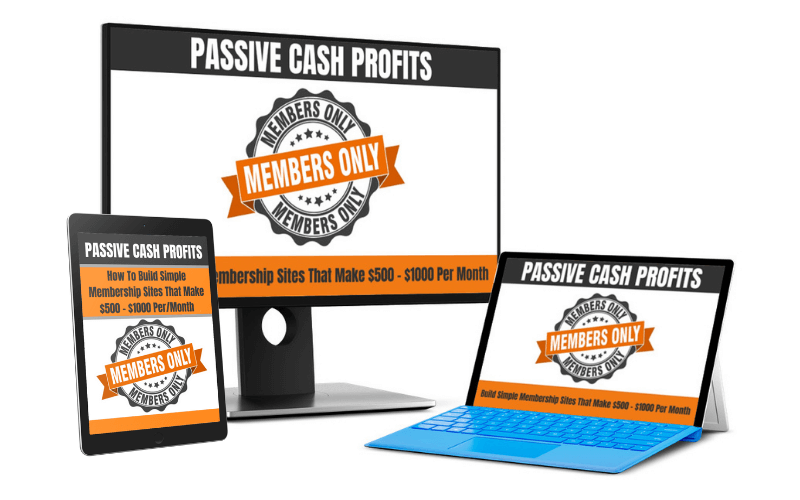 Get access to my detailed guide and 8 extensive video tutorials that will walk you through the entire process of setting up and running a profitable membership site. When you have access to Kevin's checklists you already got the products to put in your membership site. The only thing left to do is to build it and enjoy recurring income for months or even years to come.
EXTRA BONUS – Digital Product Empires With Resale Rights Products
Not interested in running a membership site? No problem, just follow along with these 6 video tutorials where Liz Tomey is going to show you how to set up profit pulling sales funnels using nothing else but products that come with resale rights. You got the products already via Kevin's IM Checklist membership so the only thing left to do is get them into the hands of your target audience.
Looks Good, Huh! Well To Get All These Bonuses All You've Got To Do Is…
Try Out IM Checklist For 5 Days And Spend A Measly $3


If you purchased through Warrior Plus…Log into your account, find your purchase and click on the blue affiliate bonus button to access your bonuses.
Right then, you've made it till the end of my IM Checklist Gold Membership Review. If you have questions in regards with this review or my bonuses then drop me a comment below and I'll get back to you asap.