Systeme.io Review – Worth your time or is it just the newest hype?
Hello fellow marketers and welcome to my Systeme.io review.
Multiple times people asked me what my thoughts were about Systeme.io but I could never answer them because I wasn't using it, let alone had a closer look.
Until recently, and I was blown away by what the platform has to offer, even on the free plan.
So, here's my honest Systeme.io Review that will help you to make a well informed desicion before you sign up.
Watch The Video Below For An Overview Of All The Features From Systeme.io

>>> Give It A Try And Sign Up For A Free Account Over Here <<<
If you're interested in all the Systeme.io video tutorials then you can get them over here.
Why should you consider Systeme.io?
People will often tell you that starting an online business is way cheaper than opening a physical shop, and that's true to an extent.
But, surprise surprise, there are still some costs involved…
You gotta fork out money for a domain name, solid hosting, an autoresponder, a pagebuilder, and quite possibly some other tools, depending on what kind of online business you're running.
And this is exactly what holds most people back…
Starting a business online is a popular choice for those on a shoestring budget and looking to make some cash.
But shelling out hundreds of dollars each and every month for a bunch of tools can be a real bummer and add more stress to their already tight finances.
It takes time to build a successful business, and paying for services before you even make a profit can make some beginners throw in the towel.
But don't worry, there's a solution for budget-conscious marketers.
Enter Systeme.io, the all-in-one marketing platform that's got over 300.000 users and counting.
So what is Systeme.io?
Systeme.io is your one-stop-shop for building and growing your online business.
It's got everything you need to get your business up and running, from creating and sharing content to managing subscribers and cashing in on payments.
Basically, it's like a Swiss Army Knife for your online business needs.
Systeme.io's mission is to help new marketers establish a strong online presence and take their business to the next level, all in one easy-to-use platform.
Let's have a closer look at the pros and cons that I've found during this Systeme.io review…
There are lots of pros to Systeme.io, so here's a quick overview…
1) It has a very generous free plan
Unlike other platforms that make you pay after a monthly trial, Systeme.io is a breath of fresh air. With their free plan, you can start building your business without spending a dime.
No trial period, no monthly charges.
You can stick with the free plan until your business is making enough money and you're ready to upgrade to a paid plan. And the best part? No credit card info required to get started.
Once your business is killing it, upgrading to a better plan will help you take it to the next level. This makes Systeme.io a total game-changer for beginner marketers.
You don't need to look any further, it's got everything you need to get started and make your online business dream a reality.
2) It comes with all the tools you'll ever need
To see just how awesome Systeme.io really is, check out all its amazing features.
Here's an overview of what the platform can do for you:
You can create and sell your own products
You can build your sales pages
You can build entire sales funnels
You can integrate with PayPal, Stripe and RazorPay
You can use coupons to give discounts
You can run an affiliate program
You can build an email list
You can send out email sequences
You can do A/B split testing
You can start a blog
You can start a membership site
If you haven't already figured it out, Systeme.io is epic. And the coolest part? A ton of features come with the free plan.
You've got everything you need to start a biz and bring in the dough. So, no more excuses, it's time to get to work!
3) It won't break the bank
Instead of paying for different tools and services you've got everything under one hood. And here's where System.io really stands out – it's all at a much lower cost!
Sure, Systeme.io might not have some of the fancy features as some other platforms, but it more than makes up for it with all the other stuff it offers.
Think of Systeme.io as your all-in-one online marketing toolkit. With it, you can easily build a wildly successful business.
And if you ever want to step it up, you can upgrade or add a few other services to round out your marketing strategy.
But the choice is yours – Systeme.io has got you covered.
4) Simple and easy to use
Starting a business online can be tough, especially when you have to piece everything together.
You have to create your product, build sales pages, link everything up, and make sure everything works seamlessly. If you're not tech-savvy, this whole process can be a headache.
But that's where Systeme.io comes in – it makes everything so much easier.
You don't have to worry about connecting all the pieces, because it's all integrated on one platform.
Setting up sales pages is a breeze with their drag-and-drop builder, and integrating payments, email marketing, and automation is a no-brainer.
You don't need other tools – Systeme.io has got you covered. It's the ultimate all-in-one marketing solution!
5) Huge storage space for all your files
The Systeme.io team is really generous because they don't put any limits on your storage space – not even for free accounts.
You can start a blog, write unlimited posts and store your files all without stressing about running out of storage space.
This is seriously unbeatable value!
>>> Give Systeme.io A Try And Sign Up For A Free Account Here <<<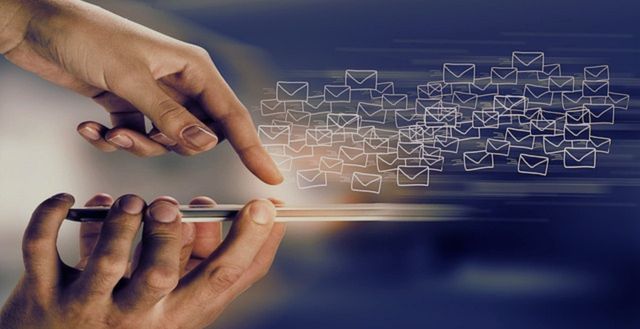 6) Email marketing without limitations
Even on the free plan, you can have up to 2,000 email contacts. That's more than most other autoresponder services out there. And the best part?
You can send unlimited emails to your list. No need to worry about hitting a limit. If you grow your business and need more contacts, you can upgrade and have even more.
But, seriously, if you have 2,000 people on your email list, you can make a good income. It's all about building a relationship with your subscribers, not the size of your list.
So take advantage of what Systeme.io offers and start profiting.
7) Grow at your own pace
Systeme.io is flexible and grows with you. Unlike ClickFunnels, which charges $97 a month regardless of your income, Systeme.io is much more forgiving.
You get what you need to build a business with the free plan, and as you start making money, you can pay for more sales funnels, blogs, email contacts, and resources to handle your growing business.
This makes Systeme.io perfect for both new and intermediate marketers.
8) You can build a following
Building a tribe of loyal followers is important but it can be tough to do it right. Using Facebook groups seems like a good idea, but there are just too many distractions there.
And other options like Skool can cost you a pretty penny at $97 a month. But with Systeme.io, you can build your following for free!
That's right, even on their free plan, you can grow your tribe without having to pay extra.
9) You can add your own domain name
If you're all about branding, having Systeme.io's URL on your pages might not be your jam.
But don't worry, you can easily add your own custom domain so it's just your URL all over your pages. And the best part?
Even the free plan gets a custom domain! LeadPages charges you $37 a month for just one, and you have to pay yearly. That's $444 down before you even start!
Systeme.io wins in this category, hands down.
10) Outstanding Customer Support
Don't stress if you run into any problems – the Systeme.io support team's got your back.
They're available 24/7 and usually respond to tickets within 2 hours. Based on my experience, they're top-notch!
Now let's have a look at some of the cons that I came across while making this Systeme.io review
There are two cons to Systeme.io, but they're not major issues…
Firstly, while Systeme.io offers a ton of features, it's missing some of the more advanced features that other providers have.
For instance, ConvertKit and GetResponse have advanced list segmentation and tagging, but Systeme.io doesn't.
But, Systeme.io is like a jack-of-all-trades and provides a lot of features, so experienced marketers who need more advanced features might want to use other tools.
The second con is that if you build a blog or multiple sales pages on the platform and get a paid subscription, you'll have to keep paying to keep them up.
Once you stop paying, you can't transfer your pages elsewhere because your assets are built on the Systeme.io platform.
This is true for most platforms, like ClickFunnels and LeadPages, but it's still a downside.
You could build your pages with OptimizePress on your own site without paying a fee, but you won't have all the features that come with Systeme.io.
So, you're sacrificing some independence for utility and convenience. Despite that, Systeme.io is still a great platform to use.
The final conclusion of this Systeme.io review
No need to go all out with Systeme.io praises, it speaks for itself. If you're new to online marketing and on a budget, signing up is a no-brainer.
It's super easy to use and the interface is straightforward, plus there's tons of tutorial videos on YouTube to help you out.
With Systeme.io, you can do it all – build funnels, run a blog, email marketing, have an affiliate program, and even build a community. It's just the start of what this platform has to offer.
Why not give it a shot? You won't regret having this versatile and profitable platform in your marketing toolkit.
>>> Click Here To Sign Up For A Free Systeme.io Account <<<
If you have any questions in regards with my Systeme.io review, then drop me a comment below and I'll get back to you asap