Lead acquisition is the most important element for any type of online business. Whether you're selling your own products or you're mainly an affiliate for other people's products, you need leads. Leads bring income! In order to get these leads onto your mailing list you'll need to create a lead magnet.

Your lead magnet is without a doubt the most important factor of your funnel. If your offer doesn't motivate visitors into subscribing, all of your marketing efforts will be lost.
This means that your offer needs to be of interest to the majority of your target market, rather than to a small group of people.
The higher the quality of your lead magnet and the more relevant it is to your market, the easier it will be to turn your squeeze page visitors into subscribers. So, the key to creating a successful giveaway is in its overall relevancy and existing demand.
Before you get all agitated by the thought of creating a freebie… let me explain a couple of things.
The most time consuming element of this process will be the research on the profitability of your niche, and finding a high converting offer to promote.
After that, it's just a matter of creating the lead magnet and set up your funnel. Unfortunately, most new marketers get stuck here as they tend to overthink this part while it's actually child's play.
You don't need a 3 hour video course or an e-book with more pages than the telephone directory of Tokyo. These days people have the attention span of a goldfish so you really want to keep your giveaway short and to the point.
A micro report or checklist that solves a certain problem is usually more than enough. Just make sure that you offer valuable up-to-date information and create a strong call to action with a link to your affiliate offer.
I've produced lots of lead magnets in a multitude of niches and that's exactly what this post is all about.
I'll give you my own step-by-step guide to create a lead magnet in any niche.
I'll be covering everything you need to know, including:
Quick checklist/overview to find a profitable niche/product
How and where to find quality content for your lead magnet
Two fast & easy methods to create your lead magnets
Basic tips to set up your landing page
Massive shortcut that'll save you heaps of time
So let's get started…here's how to create lead magnets in 10 minutes or less.
Step 1 Find a profitable niche/product
One of the biggest mistakes so many beginner marketers make is delving into the wrong niches. Either the niche is not profitable, or it's overly competitive with big players dwarfing the competition.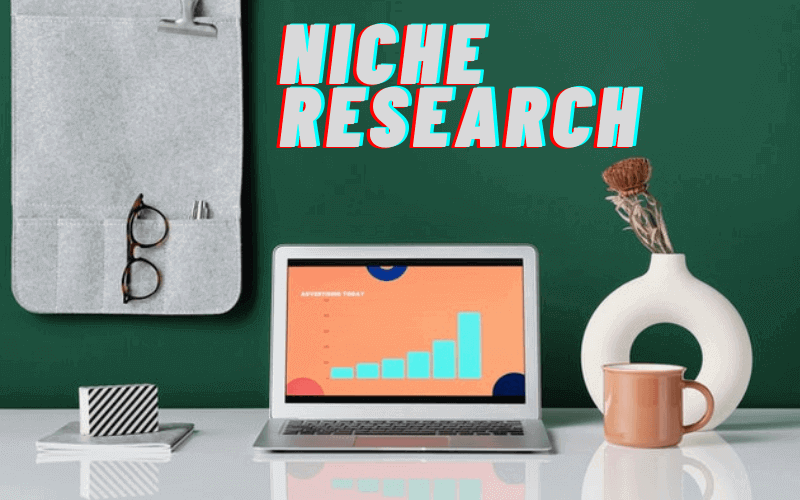 I'll give you some important pointers to take note of when choosing a niche. Use the points as a checklist to pick a niche that will be profitable for you.
Are there problems or passions present in the niche?
An excellent way to find out what problems/questions people have within your niche is by looking through niche related forums, Facebook groups and YouTube videos.
Do people spend money on these problems / passions?
Ideally, you want to pick a niche where there is competition. That means there is money to be made in the niche. You need to be in a niche where people are willing to spend money and aren't looking for handouts.
Start your research on Amazon and ClickBank to asses how sales are and so on. If you see Google ads showing up, that's a good sign that the market is willing to spend money.
Are there over 10,000 searches per month on Google for the topic?
Go to the Google keyword tool and enter your chosen keywords to check the monthly search results or check Google Trends. If the topic is trending on Google trends then this is a great sign that your topic is hot and you could drive a lot of traffic to your offer.
Are there already lots of blogs and websites on the subject?
If there are a lot of blogs and websites in your niche the chances are they are monetized which is a good indication that you can make money from this niche.
Do you have any interest in the niche?
While this is not a hard and fast rule, you should be interested in the niche you're in. Being passionate about your niche will make it easier for you to create content.
Once you've found a niche it's time to pick a product. But choose your product wisely and consider the following points:
Product with high earnings per click over a long period of time
Product with low refund rates and good customer reviews
Always check the reputation of the product vendor/creator
Check the sales page and determine if it's convincing or not
Step 2 Crafting your lead magnet
The offer you'll provide as an incentive to sign up to your email list can make or break the success of your email marketing campaign.

When you create your freebie, always keep in mind what you'll be promoting as a paid offer, so that your freebie is 100% consistent with that product.
For Example:
Let's assume you're selling a complete guide on how to pick up women. Your lead magnet might be a free report on mistakes men make when trying to pick up women that just end up turning women off.
Or your promoting an offline business selling golf lessons. You could offer a free report or short video with some basic tips for improving one's golf swing.
Whatever you do, inside your lead magnet, you always want to include a link to the offer/service that you promote.
The easiest way to create your lead magnet is by rebranding a report that comes with PLR rights. Another way is to turn a PLR article into a completely new micro report.
While you can get some free PLR online you need to make sure that the content is valuable and relevant.
Here are some places to find some good quality PLR:
Let's have a closer look on the methods to actually create your lead magnet
Method 1 Rebrand A PLR Report
Go for a short report that's got no more than 30 pages. Read it and get rid off all the fluff and filler. Only keep what's essential – people want a solution for their problems and they are not interested in a history lesson.
When I go through this process I usually end up with about 15 to 20 pages.
Next, you'll need to change the title of your report and also try to re-phrase the chapter headlines. And don't forget to insert your affiliate links throughout the text or at the end of your report!
Create a new cover for your report with free tools such as Smartmockups and Canva. You also want to add some eye-catching images which can be found on sites like Pixabay, Pexels and Unsplash.
To tie it all together I mainly use 2 tools – I Love PDF and Canva. I Love PDF has every tool you need to work with PDFs in one place while Canva is a great tool to change the design of your report.
Here's A Video That Shows A Quick Rebranding Using Canva

If you'd like to create unique bonuses for your affiliate campaigns then you can apply a very similar process. As it goes, I have a full tutorial on creating bonuses that can be found over here.
Method 2 Turn Articles Into A Report
This method is pretty straightforward. Search for a PLR article that's congruent with your affiliate offer. Keep the word count of your article in between 700 and 2000 words.
If you want to create a more in-depth report you can combine more articles and turn them into a meaty report. You can find good articles in a wide variety of niches at the same websites that I've mentioned in method 1.
If you'd like to check the amount of words in your articles you can use a free online tool like Wordcounter.net.
Once you've gathered your articles you'll need to go to Google Docs and pick a template that you like. Next, give your report a name and paste in your article.
Do some basic editing and add some relevant pictures. When you use the search function in Google Docs to find your images you only want to search for creative commons images to ensure you have the right to use the image.
Write a strong call to action at the end of your report and insert your affiliate link. That's it, you're report is done!
This Video Shows How To Turn A PLR Article Into A Micro Report Using Google Docs

Now that you know how to create a lead magnet it is time for the next step, which brings us to…
Step 3 Basic Tips To Set Up A Landing Page
Once you have a lead magnet, it's time to set up a squeeze page for it. It's important to start building a list early on so that you can leverage the time you spend promoting affiliate products.
When you have an active subscriber base, you'll find it a lot easier to make more money, in less time.
So, how can you start collecting leads?
You'll first need an autoresponder account. Autoresponders help to manage your mailing lists and give you the opportunity to contact a large audience at once.
They will also help to increase open rates, minimize the chances of your email being removed by spam filters, and even offers you the ability to segment your lists, so that you're able to write emails that target specific groups of people on your list.
I use both GetResponse and Aweber, both established and credible autoresponder services who provide everything you need to set up successful email marketing campaigns.
Both of them have a page builder to create your landing/thank you pages, and they give you the ability to host your pages on their platform so you're not required to have your own hosting.
One thing to keep in mind when developing landing pages is that it has only one primary goal – collecting email addresses. Keep it stupid simple, your landing page is NOT a sales page!
All a landing page needs is a strong headline, an attractive freebie and a simple design. Most importantly, keep your form fields to a minimum, asking for the visitors name and email will suffice. The more details you ask for, the lower your conversions will be.
Make sure that your landing page is mobile friendly, fast loading and place your sign-up form above the fold.
Discover more actionable insights to create high converting landing pages in this blog post.
Right then, I hope you enjoyed my tips to create a lead magnet in 10 minutes or less…So put the methods into action and see how you go with it.
Drop your questions below if you run into any problems and I'll do my best to help you out.
Oh, before you go, I have one more thing…
If you like to create lead magnets without spending hours searching the net for quality PLR…I've got a special treat for you guys I think you're going to love…
For a limited time, I'm giving away free access to my brand spankin' new PLR articles. Yup, that's right, it's all yours for the taking at no cost whatsoever.
Pretty cool, huh, but it gets even better…
These 30 expertly written articles cover 3 of the most profitable and red hot niches… Make Money Online, Health/Weight Loss and Survival.
Apart from using the articles to create profit-pulling lead magnets…I also include the rights to use them as blog posts or as YouTube video scripts.
Don't delay 'cause as all good things come to an end it won't be free forever.