10 Tips That Will Send Your Landing Page Conversion Rates Through The Roof
While a good landing page is the cornerstone of any online business, many marketers still get the fundamentals wrong and therefore demolish their landing page conversion rates.
When you want to effectively deploy a landing page to get subscribers onto your list you're going to face some challenges along the way.
First, you need to realize that landing pages are everywhere and most internet users have grown numb to them. They've seen them a million times before and they recognize it from afar when you try to 'bribe' them.
Nowadays people are more reluctant to sign up because they know that it means more marketing emails will be flooding their inbox.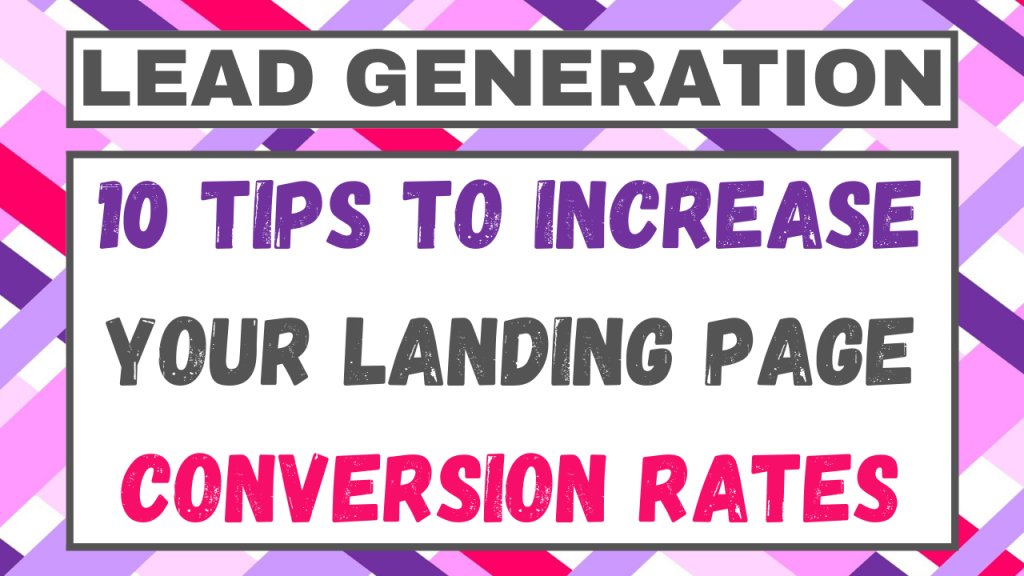 The landing page bar has definitely been raised, you'll need to go the extra mile if you want to convert visitors into subscribers.
Which brings us to the biggest challenge, improving your conversions. This is not a walk in the park but it ain't rocket science either.
It is entirely possible to transform your landing page into a lead generating machine when you take the right steps.
In this post I'm going to share some tips that always worked well for me. So without further ado, here is a…
10 Step action guide to boost your landing page conversion rates
1.Keep it stupid simple
It may sound hard to belief but on a landing page less is more. There is absolutely no need for videos, moving backgrounds or funky pictures of exorbitant income shots.
Tests have repeatedly shown that all a landing page needs is a strong headline, an attractive freebie and a simple design.
If you do feel the urge to use images, stick to 1 or 2 at most. Bullet points are a good way to get your point across but should not exceed 5.
Most importantly, keep your form fields to a minimum. Asking for the visitors name and email is more than enough. The more details you ask for, the lower your conversions will be.
People don't like to share their personal information with an online entity they've never encountered before. The only function of your landing page is to motivate people to take an action, in this case, subscribe to your list.
You should never ask them to commit to anything other than to subscribe to your mailing list where they are rewarded with a free product.
2.Above the fold
You need to make sure that all the important information and your opt-in form appear above the fold. 'Above the fold' on a website refers to the upper-half of the page that's visible without you having to scroll down.
These days most people have the attention span of a gold fish, so they'll lose interest the moment they need to scroll down to locate your opt-in form.
Make the sign-up process as easy and obvious as possible. Don't make them work for it because it will diminish your conversion rate.
Avoid lengthy pages that offer endless paragraphs of information. Keep your content trimmed down so that it focuses only on the most important things that you have to share.
Remember, your landing page has only one task, to convert visitors into subscribers!
3.Speed is everything
We live in a world of instant notifications and Netflix. People want things FAST… even if that means the complete 16-episode season of a TV show dumped upon them all at once for them to binge watch quickly.
This level of impatience was unheard of just 2 decades ago, but it's the norm now. What does that mean?
It means that if your landing page loads at a snail's pace, visitors are just going to click off the page and go somewhere else.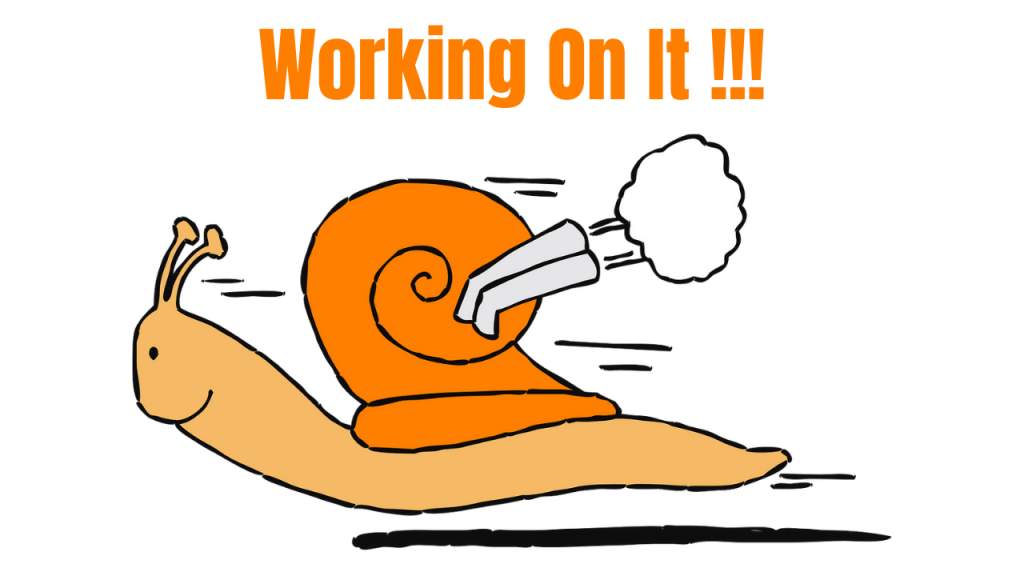 Your landing pages need to be lightning fast. So, you'll want good web hosting such as Siteground or Hostinger.
Alternatively, you could use the build-in page builders from auto-responders such as Aweber or GetResponse which are fast and also hosted solutions.
Whatever you choose always remember that speed is everything.
You can check your page speed over here: https://developers.google.com/speed/pagespeed/insights/
4.Mobile-friendly
The whole wide world is glued to their mobile phone screens and surfing the net all day long, so your landing page needs to be mobile optimized.
There is no exception to this rule. If you fail to produce mobile-friendly landing pages you're leaving a lot of money on the table.
You might want to check the mobile compatibility of your page over here: https://ready.mobi/
5.Congruence
The last thing you want to do is get people confused. If you're using any form of paid advertising to drive traffic to your page then make sure that your ad and the landing page are congruent.
You need to use the same color and fonts. And it goes without saying that what's mentioned in your ad should reflect the copy of your landing page.
This will ensure that your visitor goes through a seamless process that feels natural – rather than going from an ad which looks unique to a landing page which is entirely different from the ad.
Your freebie is essentially the most important element on your landing page, so keep it closely related to the paid offer that you plan to promote.
The more relevant your offer is to your market, the easier it will be to transform visitors into subscribers.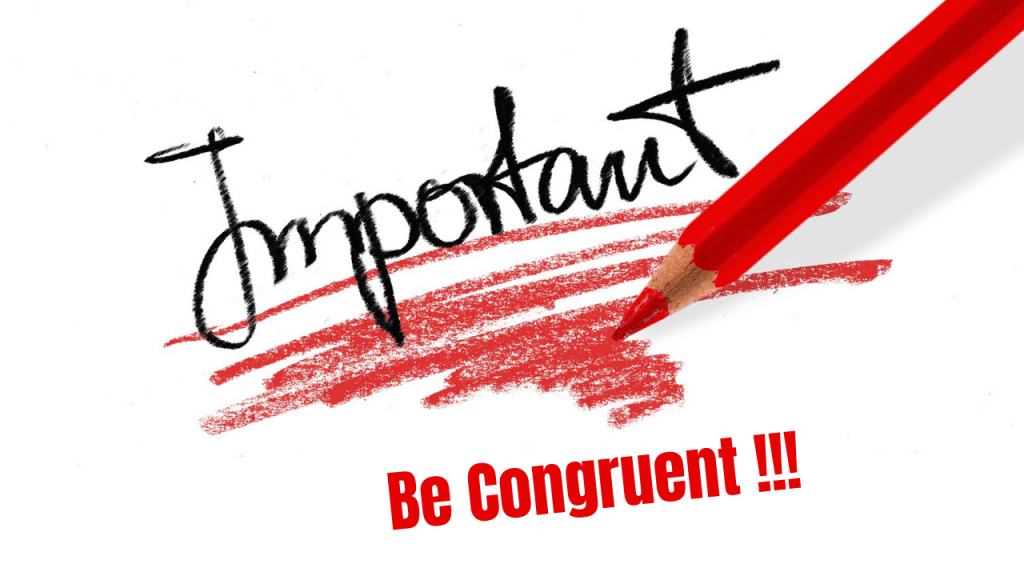 6.No external links
Avoid the use of external links and keep your landing page focused. You don't want any distractions or even worse, directing visitors to external websites.
If you have links pointing to other pages, some people might click on them and disappear without ever subscribing to your list. You definitely don't want that to happen, especially if you're paying for traffic.
As mentioned earlier, the only option should be to subscribe to your mailing list. You don't want to deter them from your one objective – getting that lead.
The only links on your landing page should be to your privacy policy and your legal pages. Place them at the bottom of the page in a smaller font size.
7.Catchy headline and a strong call-to-action
The headline will be the first thing that your visitor sees when they land on your page. Therefore it needs to attract attention, draw them in and keep them focused long enough for them to become a confirmed subscriber. .
Your headline should be compact and to the point, preferably about 8 to 10 words long. Use a larger font size than in the rest of the text on your page and add a color for increased exposure.
You need to draw attention to the benefits and hint at the amount of value that your subscriber is getting for 'free'.
If you can speak in the visitor's language and address their concerns in your headline, you'll have a winning landing page.
Always tell your visitor what to do next, don't assume that people know what to do. Have a call to action above the opt-in form and on the button itself.
You could say something like:
Enter Your Best Email Below
Secure Your Copy Over Here
If you're using a double opt-in format then make absolutely certain that you're instructing everyone to confirm. Do keep in mind that double opt-in will drastically decrease your landing page conversion rates.
My advice, just stick with single opt-in unless you have no other choice.
8.Test, test, test…and test again
Most marketers don't have winning landing pages right out of the gate. They keep testing and tweaking until their conversions are high.
You need to constantly run A/B split tests to your pages so you'll be able to see which landing pages are performing better. Keep the winners and get rid of the losers.
Test the headline, the fonts, the colors and your call-to action.Test all the variables, but only test one variable at a time so you know specifically which one is making the difference.
You might also want to consider offering a different lead magnet when you run these tests. By doing this, you're able to cater to all sorts of people who might not be interested in one giveaway but would gladly sign up to receive another.
If want a quick and easy way to create your own lead magnets and affiliate bonuses, you can find it over here:
>> Here's How To Easily Create Your Lead Magnets & Bonuses <<
9.Know your audience
You have to understand who your audience is if you want to convince people to sign up for your mailing list. You need to know their gender, how old they are and a ton of other demographics.
It is highly recommended that you create a customer avatar. By creating an avatar, you will have a better idea of who you are marketing to.
Unfortunately, there is no one-size-fits-all. Even in a specific niche, you will encounter different audiences with different needs.
For example, weight loss for women above 40 is a specific niche.
However, some women may be stay-at-home moms while others are busy career women. Some may be obese while others are just trying to lose a few pounds. Some may prefer yoga while others like running.
So, if you're targeting these different audiences, you'll need different landing pages that speak to them directly. Your headlines will need to be different.
For example:
"7 Weight Loss Tips for Stay Home Moms!"
"10 Diet Secrets for Busy Career Women!"
"Stop Running! It's Easier to Lose Weight with Yoga!"
These are 3 completely different headlines for 3 different landing pages.They all target women above 40 who are trying to lose weight, but have different needs.
For sure, this will require more work on your part, but the extra effort will surely boost your conversions and reap rewards many times over.
10.An explanatory 'Thank You' page
After the visitor signs up, they should always be taken to a thank you page which lets them know that their free gift has been emailed to them.
Introduce yourself and thank them for signing up. It is also a good idea to ask them if they could "whitelist" your email address. This will ensure that your future emails land in their inbox instead of the promotions tab.
The most important thing is that you tell them what they need to know, and this will reassure them that their action (signing up) was acknowledged.
Once you've managed to grow your list you'll need to learn how to effectively communicate with your subscribers.
You'll need to build rapport and gain authority. People only buy stuff from other people who they know, like and trust.
As it goes, I've posted a complete video course on this blog about the best email marketing strategies to to increase opens, clicks and sales.
>> Click Here To See The Video Training <<
Now go out there and take action. Apply the 10 pointers above and your landing page conversion rates will grow steadily over time.
Your competitors will soon find out that you've become a lead generating machine and a force to be reckoned with.