It's no secret that the best way to make money on Clickbank is by promoting products on a niche website. But what do you do if you don't have the budget or the skills to build your own niche website?
Well, you're going to hop over to Google and start searching for the next best thing. Unfortunately, these days both Google and YouTube are littered with dodgy strategies that simply don't work.
And believe me, spamming your links all over the internet ain't gonna make you a single cent.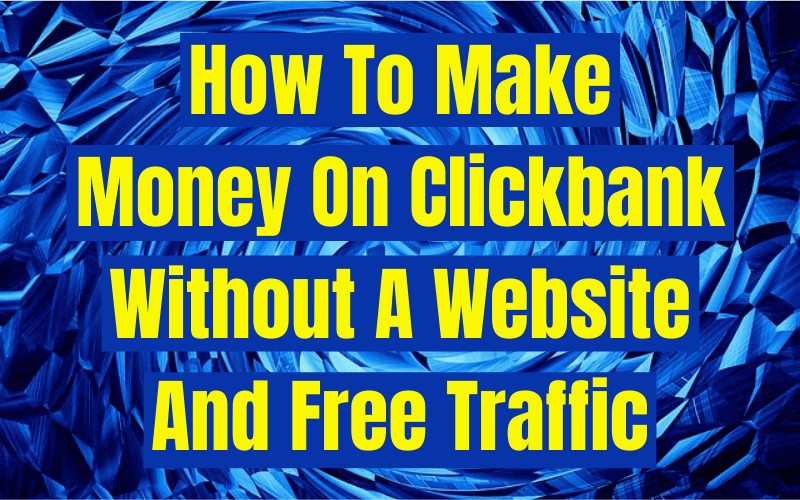 The truth is that…
Without pre-selling the offer you don't stand a chance to make the sale
By pre-selling your offer you build up some trust first by providing value before you promote the product.
Most affiliates will provide value by writing a detailed review or an extensive advertorial that is closely related to the product that they're promoting.
Of course, writing reviews or advertorials is usually out of the question if you don't have a website.
Luckily, your ol' pal Dave has some tricks up his sleeve to overcome this problem.
In this post, I'll share a strategy to create mind blowing advertorials with freely available online tools
Best part is, you don't have to write a single word yourself. If you can copy and paste then you're good to go.
I'm also going to give you a complete traffic system. This traffic system is insanely scalable and 100% free to implement.
To top things off, I'll provide two extra strategies to get even better results.
These are completely optional but trust me when I say – these two minor tweaks will blow your competition out of the water!
Sounds good, huh? Well then, let's cut the chit chat and let's get started…
Here's How To Make Money On Clickbank




Without A Website
But first, let me give you an overview of what we're going to do:
Step 1 Find a high converting offer on Clickbank
Step 2 Get some information from the "Affiliate tools page"
Step 3 Find a relevant article on Ezinearticles.com
Step 4 Create an advertorial using Google Docs
Step 5 Share your Google Doc in relevant Facebook Groups, blogs & forums
A lot of Clickbank's best selling products provide affiliate tools for affiliates to use in their campaigns. These can include articles, blog posts, banners, videos,etc.
Instead of using these tools "as supplied" like everyone else we're only going to use a small portion and combine it with another article.This will make us stand out from the crowd and give our conversions a serious boost.
We'll deliver the advertorial on a Google document. People will assume that Google documents are legitimate free resources and therefore it doesn't look like just another "spammy promotion".

Step 1 Find A Clickbank Offer To Promote
Go to Clickbank.com and click on the marketplace button. If you don't have a Clickbank account, then you can create one completely for free over here.
Choose a category and subcategory and than sort the products by gravity. ClickBank gravity is supposed to tell you how popular the given product is on the market. The bigger the gravity score, the more popular a product is.
Go for a product that offers a lot of affiliate tools, preferably articles, social media posts or blog posts.
For the purpose of this tutorial I picked a product called The Smoothie Diet. It's an offer in the Health/ Fitness niche and currently has a gravity score of 230.
Click on the promote button in order to generate your hoplink (affiliate link)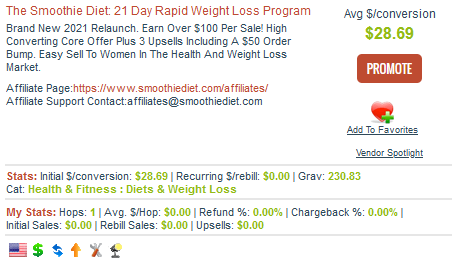 A pop-up window will appear. Click on the generate hoplink button in order to create your affiliate link.



Once you've got your link copy and paste it into a notepad and save it because we will need it later when we create the call to action in our advertorial.

Step 2 Find A Suitable Call To Action For The Advertorial
Go to the JV page of the product and locate the affiliate tools section. Take your time to do some research and try to find a convincing call to action. Check the articles, social media posts and email swipes.
If you've found your call to action then copy and paste it into your notepad.
Step 3 Find A Highly Relevant Article On Ezine Articles
Go to Ezinearticles.com and type your niche/subject into the search bar and hit the search button.You'll get a lot of articles related to your niche. Pick one that is relevant to the product that you want to promote.
For Example:
My Product: The Smoothie Diet
My Article: What is juicing and how does it help you to lose weight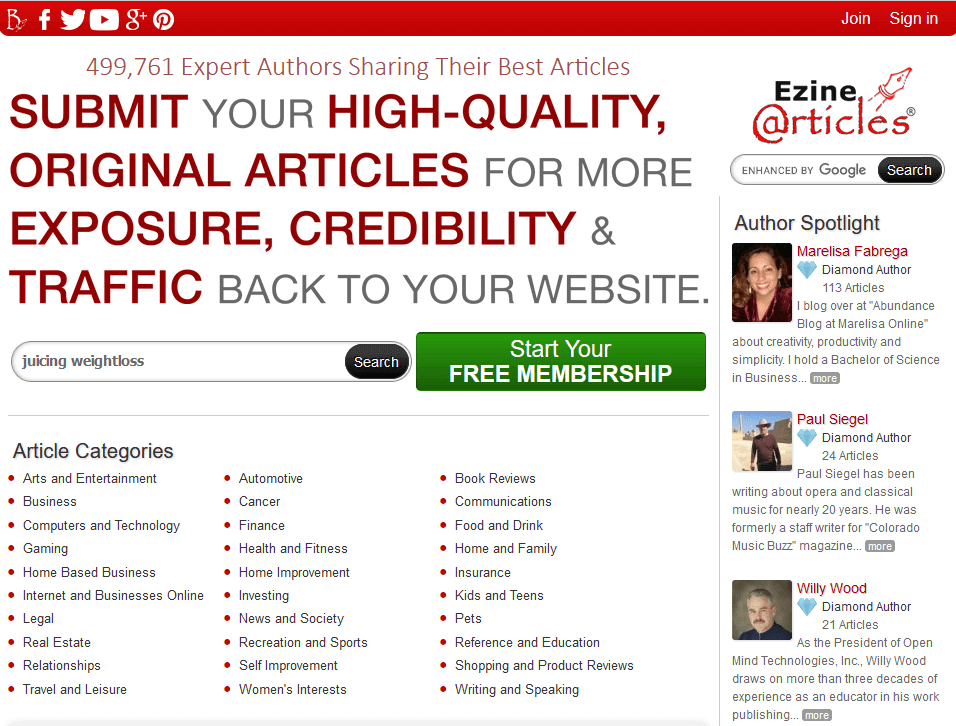 Copy and paste the article into your notepad. Don't copy the authors call to action BUT do copy the source of the article.
We're not going "black-hat", when you make use of somebody else's content then you link back to the original source, period. You can always make the link less showy by adjusting the colors.
If you absolutely don't want a source link at the end of your advertorial then you can always use a high quality PLR article.
Step 4 Create Your Advertorial In Google Docs
Open Google Docs and pick a template of your choice. If you don't have a Google Docs account you can create one completely for free over here.
Open your notepad and copy and paste your article into the Google Document. Under your article you want to paste in the call to action that you took from the JV Page.
Don't forget to ad your affiliate link to your call to action!
You can adjust font size and colors to your own liking. To make your advertorial stand out you must ad some relevant images.
Make sure to only use copyright free images. You can find thousands of images on websites such as Pixabay and Pexels.
Here are 2 advertorials that I created to promote
The Smoothie Diet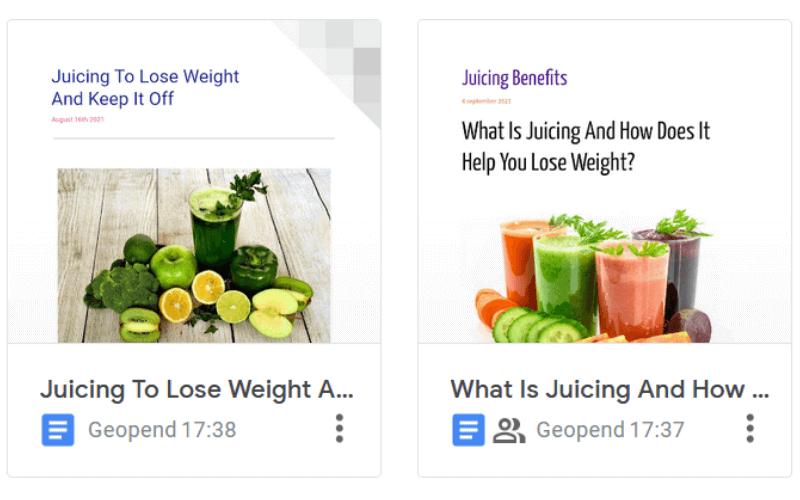 And here is how they look inside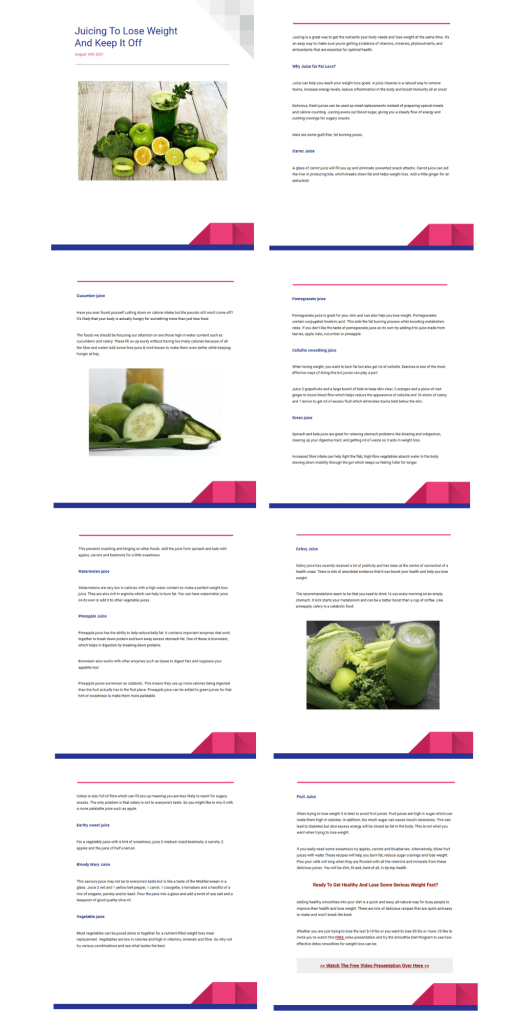 Here's A Video On Creating Advertorials/Lead Magnets Using Google Docs And PLR Articles


Once you've finished the Google Document you can start sharing it but DO NOT shorten the link if you're going to use the Facebook Groups traffic strategy.
Step 5 Getting Traffic
Traffic From Facebook Groups
Start to join Facebook groups that are closely related to your niche. You should try to join at least 5 to 10 groups per day.
These groups are followed by people who are interested in the topic and they're all searching for the best advice and solutions to their problems.
Just use the search function on Facebook to find these groups. If you need to answer some questions to join the group, answer them.
Once you're accepted in the group you need to engage with people and bring value to the group.
Start off by writing some simple value posts. For example, if you found an interesting article then share it with the group.
Write at least 5 of these posts to gain trust. Once you've done that, you can start to share your Google Document in the group.
Whatever you do, DO NOT spam your link all over the place as this will definitely get you banned from the group.
When you share your Google document Facebook will create a preview.
Start by pasting in the Google share link and once the preview is generated you can remove the link from your post and ad a valuable comment.
Rather than just sharing the link ask people to comment on your post as this can help a post go viral.
Traffic From Blogs
You're going to target authority sites in your niche and take advantage of their ranking without doing any SEO.
When searching for niche related sites that may allow comments add the words blog, forum or news to your search phrase.
When you've found niche related sites/blogs you're going to leave a comment on their most recent blog posts.
If you want to get your comments approved then always add value and do not blatantly spam your link.
Niche down in your searches as this will help to find sub niche or micro sites that get a lot of traffic.
For Example:
Vegetarian recipes for people with gluten allergy
Weight loss tips for Asian women over 40
Some niches also have active forums which is another great place to add value and post your links.
If your posting links on blogs and forums it is a good idea to shorten your links. Unlike Facebook, blogs and forums won't create a preview of your Google document and just post the long ugly link.
You can use a URL shortener service such as Bitly.com or TinyURL.com to shorten the link.

Quick tip: Use Google Alerts to make the most from this method
Google Alerts is a powerful tool that will notify you whenever someone posts an article, a blog post or any content that is related to your niche.
They will send an email with the hyperlink to the page in REAL time the moment someone posts content on a blog or forum.
You will be among the first to be notified when these new blog posts first hit the internet and you will be the first to comment on them!
Here's how to set up Google Alerts:
Go to Google Alerts and then type in your niche related keyword. Next you'll want to click on the "Show Options" button.
Set the following options:
How Often: As it happens
Sources: Blogs, discussions
Language: English
Region: All regions
How Many: All results
Then provide your email address (use a Gmail account) and click on the "create alert" button.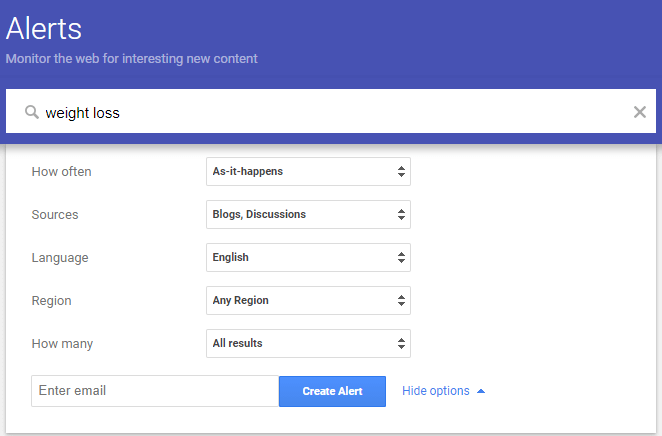 To get the best results you should create more alerts based on other relevant keywords. Put on your thinking to come up with more niche related keywords.
Your traffic will grow slowly and steadily with this method. As you put more links out there consistently, your traffic will start to snowball.
Explode Your Conversions With These
Two Minor Tweaks
Option 1: The Squeeze Page Strategy
You've probably heard it a hundred times before because it's true – the money is in the list.
The size of your list doesn't really matter, what matters is the relationship that you have with your subscribers.
Trust is crucial if you want to make money on Clickbank or any other affiliate network. The goal is to always deliver value FIRST.
Then when you've won them over, you'll be able to promote ANY offer and they'll trust your recommendation and buy from you.
Now that you know why you need an email list, let's build one!
If you already have an autoresponder service and a page builder, cool just use that one.
If not, just go to Aweber.com or Getresponse.com and sign up for a free account.
Aweber has a free forever plan up until 500 subscribers. Getresponse comes with a 30 day free trial.
Both of them have build-in page builders which is perfect for what we're going to do.
First, you'll need to create a list inside your autoresponder. Give it a name closely related to the product that you're going to promote.
Next, you'll need to create a SIMPLE squeeze page. A headline, a call to action and a sign up form is more than enough.
IMPORTANT: Your re-direct page will be the sales page, so make sure to use your affiliate link when you set this up.
Connect your squeeze page with your list and publish it – your squeeze page is now live on the internet!
Now go back to your Google Document and instead of your affiliate link you want to use the link to your squeeze page.
Your Lead Capture System Should Look Like This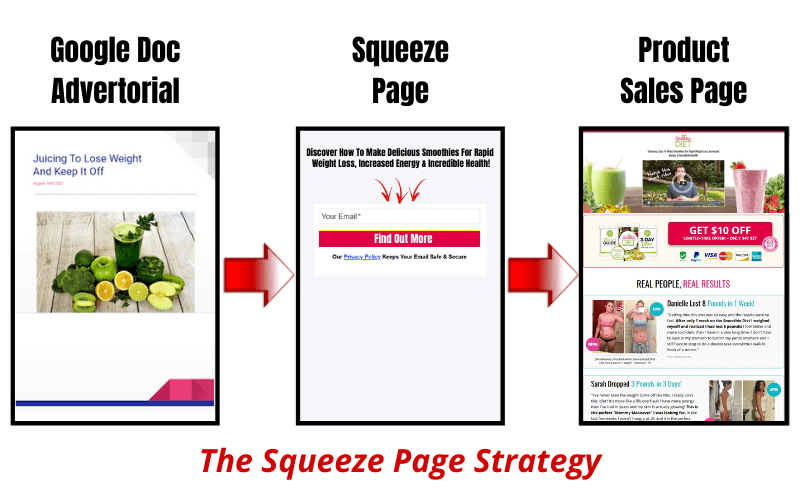 As powerful as this strategy is it also has a downside. Email marketing only works if you're able to write enticing emails and this takes time and effort to learn.
If you like to multiply your commissions immediately then there is another way that is equally, if not more powerful – which brings us to…
Option 2: The Review Page Strategy
A product review is one of the best ways to make the sale because your review will sell the product without you having to make a direct pitch.
You don't need to sell the product in your review – that's the job of the sales page. The goal of a review is to give your opinion and persuade the reader to click on your link.
Reviews need to be written so that they demonstrate to potential customers that you have personally evaluated the product or have experience using it.
Your review needs to be genuine so write in a conversational-style as if you're talking to a friend and focus on creating informative content that addresses their concerns.
Talk about the pros and cons and provide an in-depth insight into what the product can do for them
Highlight the benefits rather than a list of features. Benefits will emphasize how the product will help them in some way, and that's all buyers really care about.
Always tell the reader why they should buy the product. Finish your review with an overall conclusion and include a strong call to action to click on your affiliate link.
If you have your own website then by all means use it to write your review. If not, you can use one of the free website builders and create a 1-page website for your review.
You could use:
Once you've written and published your review you'll need to go back to your Google Document and instead of your affiliate link you want to use the link to your review page.
Your Review Page Funnel Should Look Like This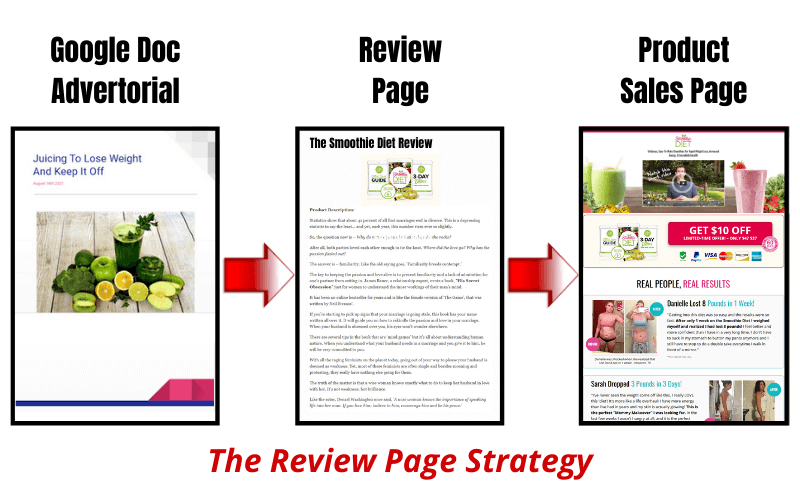 Here's an example of a 1-page review that I created with Wix.com for a product called The Back Pain Breakthrough.
>> Click Here To See My Back Pain Breakthrough Review <<
I'll level with you here…
I didn't write a single word for this review but took a MASSIVE shortcut…and so can you!
To write a detailed review you'll need to do research on the products, collate the points and then compile your notes into a persuasive review.
This is time-consuming and tiring. Furthermore, some ClickBank products really do not provide much information on the sales page.
That's why I always take advantage of Arun Chandran's Top ClickBank Product Reviews
Arun is without doubt the best in the PLR business when it comes to creating detailed ClickBank reviews. Every year he brings out a brand new bundle with the HOTTEST products on ClickBank.
He's done al the research and the reviews are written to convert visitors into buyers. Just add some eye-catching images and insert your affiliate link and your good to go.
Here's A Video On How I Used A Top Clickbank Product Review From Arun

>> Go Here To Check Out Top ClickBank Product Reviews <<
And of course, I've also made a detailed review about Top ClickBank Product Reviews, so if you want more information you'll find the review over here.
Right then, we've covered a lot today. But remember, this post will only be useful if you implement what I've just given you.
This really is a free method to make money on Clickbank that requires no website, no list and no technical skills that anyone can do to finally get some stellar results online.
I can't guarantee that you'll become the number #1 affiliate on Clickbank with this method. In fact, the chance of that happening is pretty small.
But what I can guarantee is that when you do nothing you will not earn a single cent. Money doesn't just fall out of the sky when you click a button on the internet. It never has and it never will.
Anyway, I wish you all the success and if you have any questions whatsoever then just leave a comment below and I'll get back you asap.