TrafficZion Cloud Review – Set and forget cloud based software that needs no experience to get started
Hey and welcome to my TrafficZion Cloud Review. TrafficZion Cloud is the third version of the original TrafficZion software from Demetris Papadopoulos AKA DPapa that was released somewhere back in 2018. This brand new cloud based version will be launched on November 6th 2020 at 11.00 AM/EST.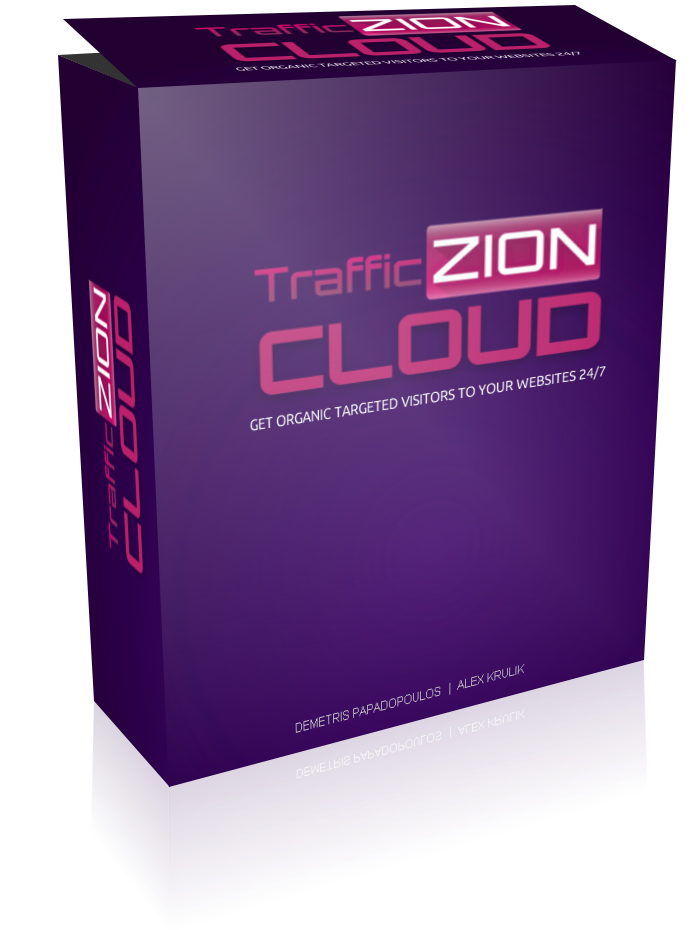 Most of my regular readers will know that I usually stay far away from promoting software's and even more so when it claims to bring in free traffic on autopilot.
Why you might ask?
Well most of the time these things have more bugs than the Amazon and Congo rain forests combined, and are nothing more than a collection of social media sharing buttons from some obscure platforms where nobody has an account. I sincerely hope that you haven't been burned by one of these polished turds before.
Fortunately, TrafficZion Cloud has got nothing in common with the above mentioned useless products.
First of all, Demetris updates his software regularly and if he is able to find some major improvements, he brings out a new version of the software. And secondly, TrafficZion Cloud is not an application to blast out social media posts. This software does something completely different and you're about to find out what in this TrafficZion Cloud Review.
TrafficZion Cloud – How does it work?
Bear with me here, as I don't review software's very often this isn't one of my strongest skills, but hey I'll try my best to give a clear explanation of the software.
The software is designed to bring free and targeted visitors to your website and it's going to use the power of WordPress.com to achieve this goal.
You are going to need two things to use this software, a WordPress website and a Gravatar profile. So if you don't have a WP website or you're not willing to build one, you can now close this page because TrafficZion Cloud isn't going to be for you.
Basically you're going to set up and connect the software with your website. The software will than communicate with WordPress.com.
It will go out and find articles related to specific keywords that you've set up in the software and it will interact with these articles on your behalf. Other people who read the articles will see that you've interacted and possibly click on your gravatar profile which redirects them to your website.

If you got an ok website at the moment but you'd like to have more visitors, TrafficZion could increase your website visitors by 100 to 200 people a day (or even more), and these people could be potential customers or they might opt in to your email list.
One of the cool things about TrafficZion is that once you've set it the up, the software runs completely in the background and sends you niche specific targeted visitors.
Traffic is the lifeblood of your website and online business, you can build the most beautiful website in the world but if the damned thing doesn't get any visitors your hard work was all for nothing.
I know this sounds very complicated but it's actually very simple to set up and afterwards the software will do all the work for you.
Demetris will guide you through the whole process via step by step video tutorials.
Watch My TrafficZion Cloud Review Video And Demo Below

>>> Click Here For Access To TrafficZion Cloud + My Bonuses <<<
Who is the creator of TrafficZion Cloud?
Demetris is an affiliate marketer, product creator, YouTuber and blogger. Unlike most other product creators he always keeps his products updated, even his very first one ,Passion Blog Pro, is still going strong on Clickbank.
On his Youtube Channel Demetris gives a lot of value by doing weekly free trainings on various things all internet marketing related, sometimes these tutorials go on for hours. He also organizes Q & A sessions where you can ask him anything related to your online business and he does it all in his spare time and for free.
If you haven't checked out his YouTube channel yet, you should definitely consider doing so, because you might end up learning a few tips and tricks.
Demetris is one of the few online marketers who really cares about his audience and customers. And believe me, this is a rarity in the make money online niche, which is mostly filled with arrogant personalities and over the top ego maniacs.

Price And Funnel Of TrafficZion Cloud
Front End: $27 for 1 website or $37 for 5 websites
After the launch period TrafficZion Cloud will go to a monthly subscription
Upgrade 1 Trafficzion Tribe at $37
This is community based traffic, between other Trafficzion Members. Every time you choose a post or content you want traction to, this will automatically send you traffic to specific focused content you choose.
Upgrade 2 Trafficzion Inner Circle at $67 with a down sell $47
Demetris will guide users through a blueprint to building a cash making machine from scratch.
Upgrade 3 Limitless Traffic + DFY Website at $197 with a down sell $97
This is a completely DFY website set up, you also get access to additional paid traffic training.
Upgrade 4 Agency at $197 with a down sell $97
Users will be able to build their own Traffic Agency and have up to 30 clients paying them for the traffic. Included with Agency is a blueprint on how to become an agency, with a DFY Website Template they can use to sell their services on.
Pros And Cons Of TrafficZion Cloud
Pros
Software stood the test of time, 3 years and still counting
Regularly updated by it's owners
Cloud based nothing to install on your website
Brings in highly targeted free traffic on autopilot once set up
Cons
Turns in to a monthly subscription after the launch period
Conclusion
This is one of the few traffic apps that actually does what it says on the sales page, and it runs in the background on complete autopilot after the initial set up.
Get Access To TrafficZion Cloud And My Bonuses

My Special Bonuses For This TrafficZion Cloud Review
Bonus 1: Advanced Website/Blog Set Up Tutorial
In this video tutorial you're going to learn how to set up your WP website correctly for maximal results.You will have a blazing fast website that is optimized for the search engines. Apart from getting traffic from organic search results you can use the TrafficZion Cloud software to gain even more visitors to your site.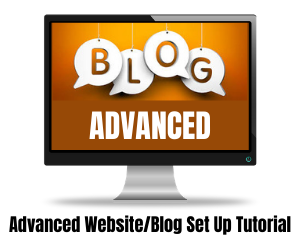 Bonus 2: Online Marketers Guide To Copy Writing
If you want engaged and returning visitors to your website you must be a good and entertaining writer. This guide will teach you how to become a skilled copy writer even if you have to start from scratch with no experience.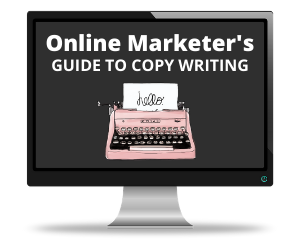 Bonus 3: High Converting Email Marketing Course
The goal of getting visitors to your site should always be to build your email list in the first place. This video course will teach you how to communicate with your new subscribers, build up trust and rapport, and eventually turn them in to buying customers. This will work even if you have a tiny list.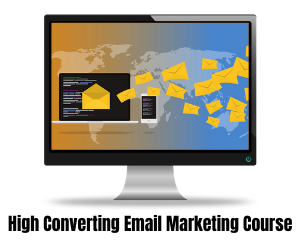 Bonus 4: Blog Posts That Sell
In this report you will learn how to write posts that turn readers in to buyers. Best thing is that you are free to use this report as your own lead magnet to build your list, as it comes with a done for you squeeze page and all the graphics.
Bonus 5: Vendor Bonuses
All the bonuses provided by the vendor will be delivered inside the members area of TrafficZion Cloud.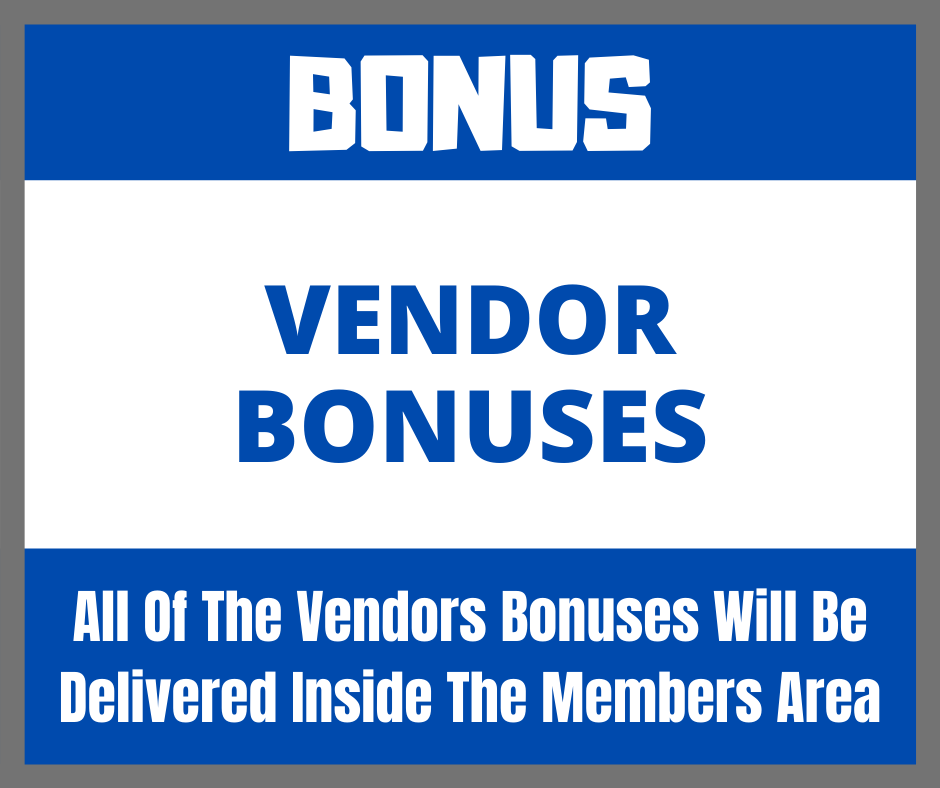 Get Access To TrafficZion Cloud And My Bonuses

If you choose to purchase TrafficZion Cloud via my link, you're bonuses will be automatically delivered inside your Warrior+ account. See the picture below on how to access your bonuses.