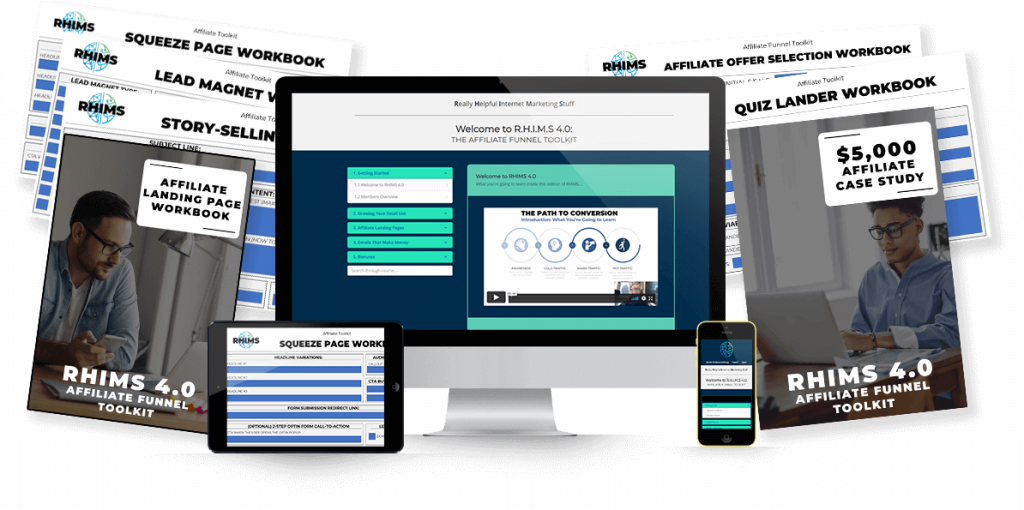 Rhims Vol 4 Review – Increase Conversions & Triple Your Sales With The Affiliate Funnel Toolkit
Hello there everyone and welcome to my Rhims Vol 4 Review. Rhims stands for really helpful internet marketing stuff and this is the forth edition in this training series created by JayKay Dowdall.
Apart from the over-the-shoulder video tutorials you also get access to explainers and workbooks that will show you how to create various elements of an affiliate funnel that lead to higher conversions and sales.
In this course you won't find any loopholes or empty promises of overnight riches. Instead of all that nonsense you'll find out why you've failed miserably until this point and what you need to do next to build a sustainable affiliate business.
Rhims Vol 4 is going live on August 4th 2021 at 10.00 AM/EST
Watch My Rhims Vol 4 Review Video Below So You'll Know
Exactly What You Can Expect

Secure Your Copy + All My Exclusive Bonuses


This is a 10 part course and each part includes a workbook that will guide you through all the individual elements that are required to set up a high converting affiliate funnel, such as creating landing pages, writing headlines, creating an email follow up sequence, and so much more.
Students from parts 1-3 of the RHIMS series have lauded JayKay's no-fluff approach to teaching them the actionable steps that helped them to finally tie together what they've learned in other courses and programs.
You can find all the information about the previous releases over here:
The editable workbooks included in RHIMS 4.0 are another step to help struggling affiliate marketers to take action and complete the tasks that will move them forward in making more sales.
This toolkit format is unlike any other "course" in the RHIMS series, and each toolkit element can be studied separately without the need to follow each step like in a traditional training "course".
This means that you can basically hop in and and out of each part of the training without having to go through a video that explains the same concepts that you are already familiar with.
You'll get the most out of RHIMS 4.0 if you already know what affiliate marketing is, how it works, and how to get paid… but you haven't been able to create a funnel that turns your knowledge into actionable steps to reach your income goals.
Rhims Vol 4 Members Area Walk Through
Here's What You Will Get Inside RHIMS 4.0
10 Parts Affiliate funnel Toolkit
Fill In The Blanks Workbooks
Landing Page Tutorials
$5000 Affiliate Case Study
Automated Funnel Training
59 Fill In The blank Headline Templates
Microsoft Ads Training (FREE access To Rhims Vol 1)
And a 30 minute strategy 1-on-1 call with Jaykay


Price And Funnel
Rhims Vol 4 The Affiliate Funnel Toolkit $17
(On August 9th 2021 Price Will Jump to $47)

Upgrade 1 Inboxr $1 trial for 7 days after $29.95/Month
Inboxr is a premium email marketing membership that includes advanced training on how to leverage email lists to sell more, grow more, and become a more successful marketer.
Upgrade 2 Rhims Vol 3 The Path To Conversion $27
Inside version 3.0 you'll learn about the "path to conversion" which is how to convert cold traffic visitors to hot-traffic click-trough's which is the type of traffic most likely to purchase when visiting a sales page.
Upgrade 3 Funnelize $47
Funnelize is an entire funnel training program that discusses webinar funnels, local-client lead gen funnels, affiliate funnels, and more. Each funnel includes a funnel map, specific training, and real examples.

Secure Your Copy + My Exclusive Bonuses For $17

Grab Rhims Vol 4 From This Page Today And I'll Give You
Instant Access To Some Of My Best Bonuses

Bonus 1 – The Affiliate Game Plan

Complete affiliate marketing system where I walk you through the whole set up. The Affiliate Game Plan is delivered in detailed PDF-guides and Video Tutorials and covers things such as picking a niche and profitable product, keyword research, website set up, lead capture set up, creating content, simple on-page SEO and 4 additional FREE traffic sources.

Bonus 2 – The Email Conversion Game Plan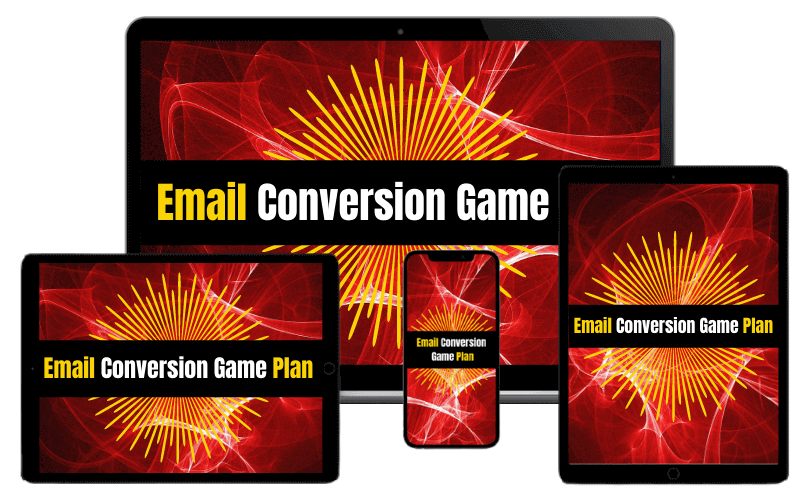 I'm going to show step-by-step the exact strategies that you can use to send your conversions through the roof when it comes to selling a product or recommending an affiliate product to your email list. The best thing is that you don't need a massive email list for these 3 standalone methods to work well either.

Bonus 3 – Access To My PERSONAL Email Address
I'll give you access to my personal email address so you can contact me and ask me for help either with Rhims Vol 4 or any of my bonuses. This is something special and people who are on my list know that I ALWAYS respond.

Looks Good, huh. Well To Get All These Bonuses All You've Got To Do Is…
Click The Button Below To Secure Your Copy Of Rhims Vol4


If you choose to purchase Rhims Vol 4 via my link, then you're exclusive bonuses will be automatically delivered inside your Warrior+ account. The picture below shows you how to access your bonuses




Thanks for taking the time to read my Rhims Vol 4 Review. If you have any additional questions regarding this review or anything else online marketing related then just leave a comment below and I'll get back to you as soon as possible.