Digital Reseller Masterclass Review – Discover Six Online Business Models That Simply Work
Hello fellow marketers and welcome to my Digital Reseller Masterclass Review. Have you ever felt overwhelmed by all the different money making opportunities that you've found on the internet? If so – let me introduce Digital Reseller Masterclass.
Digital Reseller Masterclass is a membership program from Carl Topping. In this program he provides all the information you'll ever need about 6 highly profitable online business models.
You will learn how to generate online revenue by leveraging other peoples products and services. The program will be updated on a regular basis and comes with ongoing training, tools, resources and first class support.
New members can join Carl's Partners Program and earn 70% commissions on every sale they make.
Digital Reseller Masterclass is going live on August 2nd at 09.00 AM/EST
Let me start off by telling you that this is not your regular Warrior Plus offer. This program comes with a one-time fee of $97 or 3 installments of $37/month.
So it's slightly more expensive than most other products out there but in return you'll get immense value and it is worth every penny. What you see is what you get as there are no additional upgrades – everything that is mentioned on the sales page is included.
You'll get access to six standalone courses that cover different business models and you also get access to the interview series with 5 experienced marketers. The information shared in these interviews alone is worth the price of your membership.
Watch My Digital Reseller Masterclass Review Video Below
So You'll Know Exactly What You Can Expect

Secure Your Copy + All My Exclusive Bonuses


Inside the members area you will find all the following modules:
1.Digital Media Profits ( 9 Training Videos )
In this module you will learn how to make a profit from products that are listed in the Public Domain. These products are all freely available and you can use them to create a profitable business reselling them.
2.Affiliate Marketing Profits ( 22 Training Videos )
In this module you will learn how to start an online business by promoting other peoples products. Carl will teach you all the basics such as setting up a simple lead capture system, building web pages, driving traffic to your offers and so much more
3.Email Traffic Profits ( 16 Training Videos )
This module will show you how to become a traffic reseller. In essence you'll become a solo ad seller by leveraging the email lists of existing traffic providers.
4.Physical Product Profits ( 13 Training Videos )
This training will focus on buying and selling physical products. You can choose to store the products yourself or you can adapt a hands free business model where after making the sale someone else will process the order on your behalf.
5.White Label Profits ( 9 Training Videos )
In this business model Carl will show you how to create a software as a service and build your brand in this market, all without having to know anything about coding or programming.
6.Niche Site Profits ( 9 Training Videos )
In this module you're going to learn how to build niche websites and sell them for a profit. The best thing is that you're a service provider so you don't have to become an expert in any niche.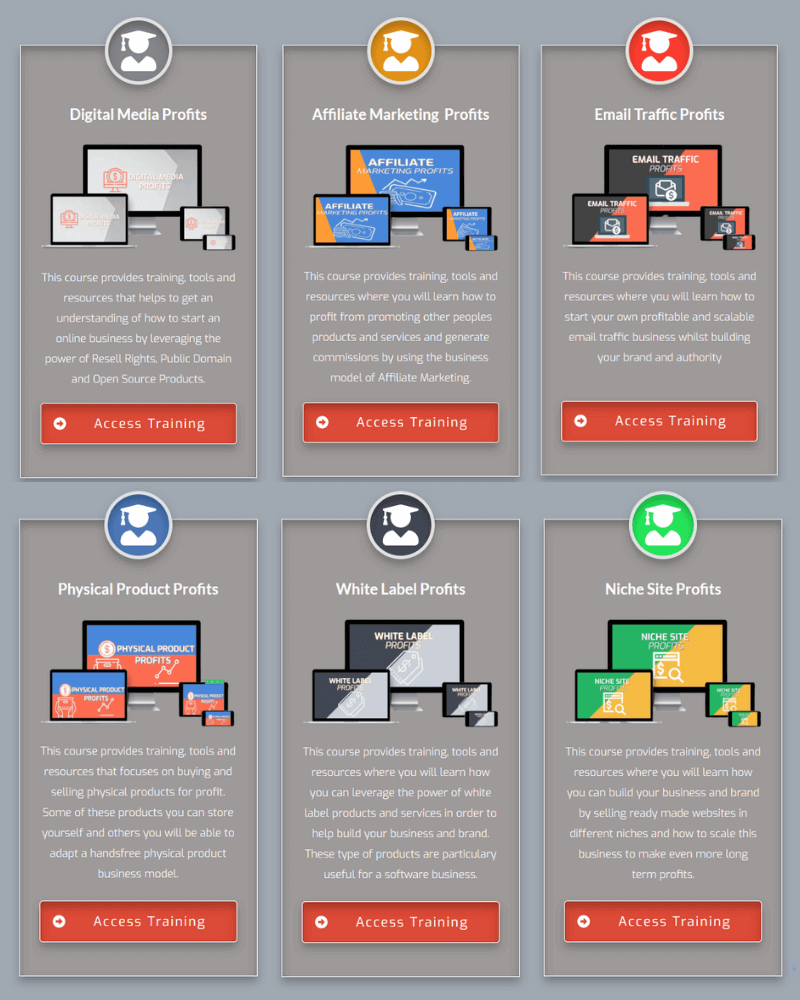 In total you'll get access to 78 training videos that are packed with value and show you how to set up a profitable business from scratch. And remember, you will also receive access to any new training that Carl will create in the future.
In every training module you also find a section to keep your personal notes. This is extremely handy if you want to take notes during a video tutorial and save the notes within the system.
A word of warning though, don't jump from one method to another but focus on one that suits you best and master it. Once you've got a business up and running you can try out another business model. You don't want to become a jack of all trades but a master of none.
People who are only interested in affiliate marketing may want to check out my review of Carl's Affiliate Marketing Profits.


Price And Funnel Of Digital Reseller Masterclass
Digital Reseller Masterclass One Time $97
Digital Reseller Masterclass (3 Month Payment Plan) $37/Month
Secure Your Copy + All Of My Exclusive Bonuses

Grab Digital Reseller Masterclass From This Page Today And
I'll Give You Instant Access To Some Of My Best Bonuses

Bonus 1 – The Niche Site Formula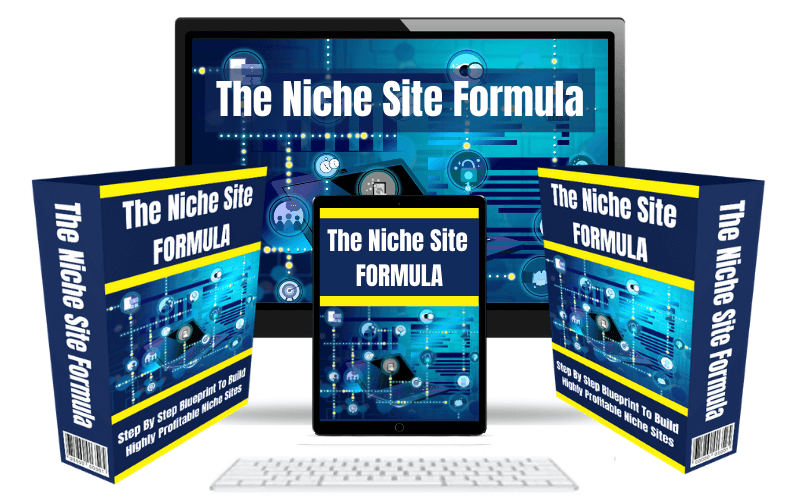 Discover how to build simple niche websites that keep on generating profits
Get access to over 3 hours of video training that will guide you through the whole set up
Tap directly into a huge market of hungry buyers where a global sales giant does all of the selling for you
You don't need an email list or run paid ads and there are no re-hashed or saturated methods to follow

Bonus 2 – Passive Income Machines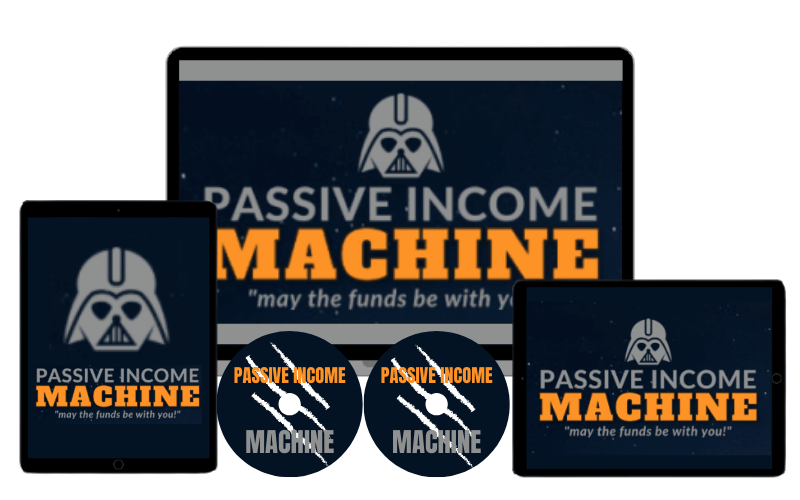 Discover the real benefits of having your own recurring membership site
You'll get an overview of the most common membership models and learn how to pick the right one
You'll learn how to choose the best pricing structure and get paid like clockwork every month
Discover how to get traffic to your site and convert your visitors into full paying members

Bonus 3 – Digital Profits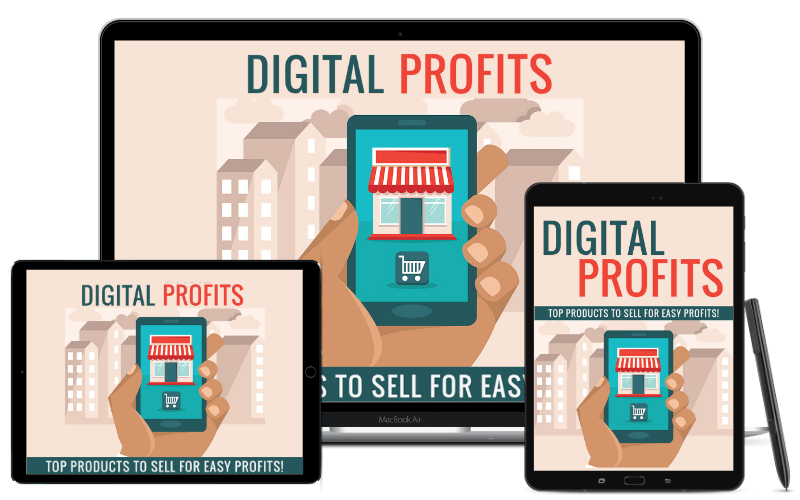 Discover the hottest selling digital products and maximize your online income instantly
Find out how to start with no upfront costs as soon as today
Uncover what's the #1 digital product format that generates automated profits each and every month

Bonus 4 – Free Facebook Traffic Strategies
Discover how to get leads and sales from Facebook without spending a dime on ads
Learn how to create share-worthy content for Facebook that keeps your followers engaged
Get access to the best actionable tips to make your Facebook marketing efforts a success

Bonus 5 – All The Vendor Bonus
You'll get access to the private mastermind group in the members area of Digital Reseller Masterclass

Looks Good, huh. Well To Get All These Bonuses All You've Got To Do Is…
Click The Button Below And Get Your Copy Of Digital Reseller Masterclass


If you choose to purchase Digital Reseller Masterclass via my link, then you're exclusive bonuses will be automatically delivered inside your Warrior+ account. The picture below shows you how to access your bonuses




Thanks for checking out my Digital Reseller Masterclass Review. I hope that you got some value from this review and if you have any questions whatsoever, just leave a comment below and I'll get back to you as soon as possible.