Make your first 100 sales with Jay Kay Dowdall's affiliate marketing blueprint.
Hello there and welcome to my RHIMS Vol 2 review. RHIMS stands for really helpful internet marketing stuff and it's a series of training courses from Jay Kay Dowdall. While RHIMS Vol 1 was all about building an email list with Microsoft Advertising, this brand new course will cover a simple strategy to make your first 100 sales.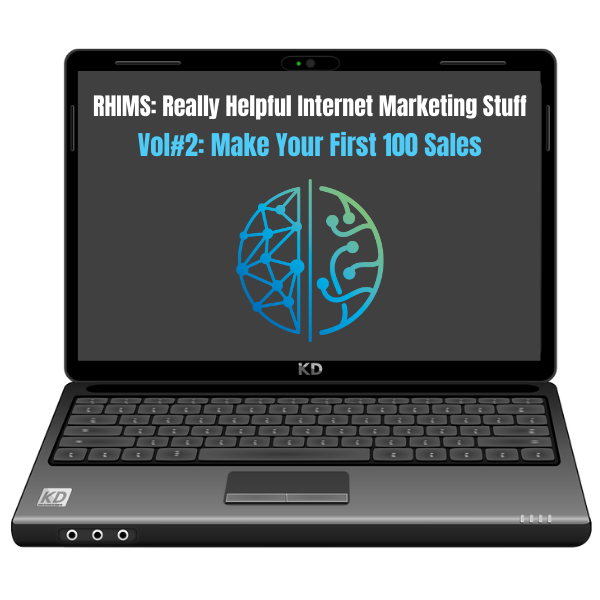 In this edition you'll discover why you haven't made these 100 sales yet, and you'll get a complete blueprint to overcome this problem in the future. The blueprint is split up into a 21-day action plan that is geared towards building a targeted email list. This course will teach you how to turn traffic from any source into clicks, prospects and eventually into loyal customers for the long run.
Jay Kay is a marketer that does walk the talk. No nonsense or gimmicks but a marketing strategy that he uses every single day in his own business. So if you really want to make more sales as an affiliate, then RHIMS Vol 2 – Make Your First 100 Sales is perfect for you.
If you're after an "overnight cash hack" by the push of a button, then this is not for you. In that case you should have a look at what Mace, Bari or Fulton have to offer, but it won't be much I'm afraid.
Watch My RHIMS Vol 2 – How To Make Your First 100 Sales Review Video Below
To get started with this course you only need 2 things, a page builder and an auto-responder service. You can use any page builder of your choice. So for marketers on a tiny budget, even free options like Wix or Weebly will do the trick. The same applies for an auto-responder. Getresponse, Aweber and Moosend (just to name a few), all offer free plans to get you started.
About Jay Kay Dowdall
While I sang praises to Jay Kay on many times before in reviews such as The Hive and Quantum Commissions, I'd thought it would be fair to let other people have that honor this time.
Here's what Arun thinks of Jay Kay

And here's what Paul Carr has to say


RHIMS Vol 2 includes the following
14 Step-by-step video tutorials
The 7 reasons why almost all affiliates fail
2 simple steps to gain trust with your audience
Simple video creation plan to build authority (no need to appear on camera)
Structured plan to build a highly engaged email list
10-day email automation to turn prospects into customers
3 Extra bonuses
21-day checklist to put the system into action
4-step action plan to improve your email marketing
Sample Content from a faux-funnel to give you a clear vision of what your funnel is supposed to look like.
Price And Funnel Of RHIMS Vol 2
RHIMS Vol 2 will cost you $17 (before 13/03/2021)
RHIMS Vol 2 will cost you $47 (after 13/03/2021)
Secure Your Copy Of RHIMS Vol 2 + My Exclusive Bonus

Upgrade 1 Micro Coaching From Jay Kay Dowdall at $197
Upgrade 2 RHIMS Vol 1 List Building With Microsoft Ads at $27

Benefits Of RHIMS Vol 2
Proven system
Focus on building a highly engaged list of subscribers
Taught by someone who does this each and every day
Easy to follow over the shoulder instructions
Negatives Of RHIMS Vol 2
Price increase to $47 on 13/03/2021, no fake scarcity

My Exclusive Bonus For This
RHIMS Vol 2 – Make Your First 100 Sales Review

This is an extensive bonus bundle and it's the perfect addition to what you are going to learn from Jay Kay. This bundle includes the 8 items listed below :
Ten Video tutorials to get better conversions and sales
Twenty ways to give away your lead magnet
How to build your list fast
Email writing best practices
How to nurture your list for bigger profits
Five Best ways to nurture your new subscribers
How to track and optimize your mails for maximum results
101 Fill-in-the-blank email headline templates

Plus All Of The Vendor Bonuses
The bonuses from Jay Kay will be accessible in the members area of RHIMS Vol 2 – Make Your First 100 Sales.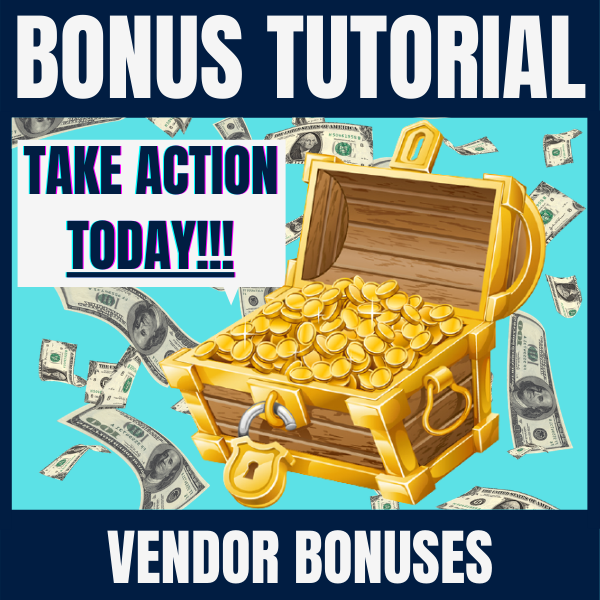 Secure Your Copy Of RHIMS Vol 2 + My Exclusive Bonus
If you choose to purchase RHIMS VOL 2 via my link, then you're bonuses will be automatically delivered inside your Warrior+ account. See the picture below on how to access your bonuses.