If there's one thing we're "beaten to death with" in the online marketing space, it's the infamous phrase: "You need to sell your own products if you truly want to succeed online". And as unpopular as it is, it's the truth. The major setback for most people is that they don't have a clue on how or where to begin. If you're on of these people, then read on, as their is a real shortcut to your problem which I will reveal in this post, Premium PLR Reports Review – Vol.2 Affiliate Marketing Mastery.
So what is PLR and how can you use it?
Well it basically means that you receive a DFY product which you can tweak and personalize in any way you want and sell it as your own to make a profit. Now truth be told, as wonderful as this may sound, most PLR products have one thing in common and that's lack of quality.
So why would this be any different?
Plain and simple, this product comes from the hands of Kevin Fahey, a well respected online marketing dinosaur, who delivers outstanding and real valuable courses on a regular basis.
No "shiny object push button solutions" from Kevin, but proven and battle tested methods that work. Just have a glimpse at products such as Commission Five, IM Checklist or Download PLR Products and you'll see what I'm talking about
Kevin is a rough diamond among the leading PLR providers who never fails to deliver propitious packages for his buyers. If there's one thing that describes Kevin best, it is that low-quality contents definitely have no place in his mind.
Enough adoring here…
Let's get back to my Premium PLR Reports Review – Vol.2 Affiliate Marketing Mastery

Why you should consider buying Premium PLR Reports – Vol.2 Affiliate Marketing Mastery
This is the fastest way to create your own product. It comes with a 100% DFY funnel which contains a widely desired product.
This is the best way to position yourself as an authority immediately.
This is Evergreen content, set it up once and enjoy the profits for years to come.
Split up the content as you wish, use it as valuable blog content, use it as a subject in your emails or use it to create money making bonuses.
All the testing and tweaking of the sales funnel has already been done.
No need to spend your money on outsourcing and receive mediocre content
You'll get access to all the files and resources you need in order to make your product unique
This is a complete business in a box that comes with full white private label rights
Here's exactly what you're going to get inside the members area
1.High Quality E-Book
This book is written by a professional content writer with tons of experience, you will instantly position yourself as an expert when you rebrand it with your name. This 33 page book is packed with original and unique "how to" tutorials. PDF version and Doc File are included so you can edit the content as you wish.
2.Checklist
This checklist is a quick reminder of the content in the book, this is extremely useful to ensure nobody is going to miss the most important and crucial steps when they implement the strategies.
3.Resource Cheat Sheet
This breaks down the training in easily actionable steps in order to smoothly implement the strategies.
4.Mind Map
This mind map will keep everybody focused on their goals without being overwhelmed by information overload.
5.Resource Report
Here you'll find out how you can access all the best tools, training, blogs, forums, and info graphics.
6.Ready Made Sales And Thank You Page
This pages are designed and written for one purpose only, making sales. No wasting time trying to write sales copy yourself.
7.Opt in Page and Lead Magnet.
A no fluff high converting squeeze page and a lead magnet report to bribe people to opt in to your list. Your Affiliate Marketing Mastery course has been automatically featured as the "recommended product" inside this report, so you can automatically make sales when people go through this report.
8.Professional Graphics
You get all the professionally designed graphics, including E-Covers, banners and other essential graphics to make the product more presentable and eye-catching. All this comes in PSD format so you will be able to rebrand, change colors, add your logos or your own images to fit your brand and make the product unique.
9.Ten High Quality Articles
All these articles are at least 400 words long. You can use the articles for your blog posts, emails, social media content, create training videos or even full blown courses.
10.Seven Follow Up Emails
You can load these emails up into your autoresponder and start to extract sales from your new subscribers.
11.License Packs
You also receive the private label rights, master resell rights and resell rights licenses.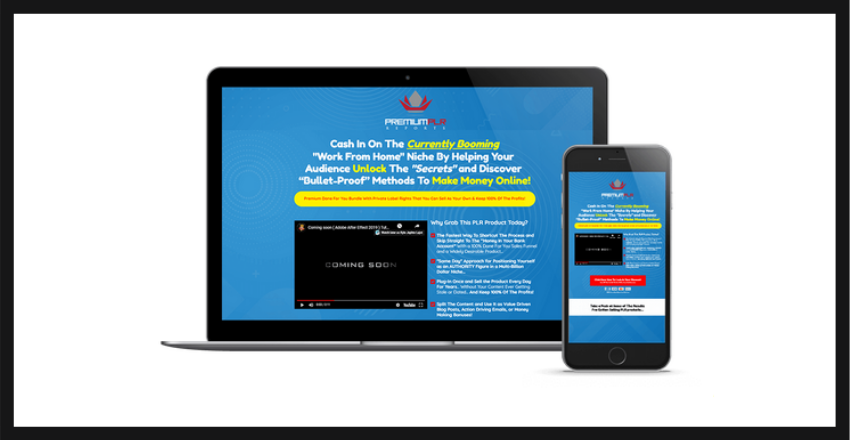 If all the above wasn't enough Kevin also included the following bonuses
Exclusive training on how to set your funnel up
Powerful training on how to make huge gains with PLR products
Complete series of PLR training
Access to his PLR mastermind group
Kevin's gun to the head strategy
Kevin made a video with a complete overview of what is available in this funnel

Sales Funnel and Pricing
Premium PLR Report – Affiliate Marketing Mastery Price: $29
Upgrade 1: Pro Versions with Templates For Convertri, Thrive Themes, Optimize Press 3 plus VSL Script deliver in Powerpoint,
plus MP4 videos with male and female voice over. Price: $37
Upgrade 2: 4 Additional Complete PLR Funnels included in the Pro Versions is the VSL's, all page builder templates, etc.
In the basic version is the reports, articles, HTML templates, followup emails. Price: $97 (Pro) $57 (Standard)
Upgrade 3: IM Checklist Trial Membership – 90 Checklists With PLR. Price: $3 Trial For 5 Days, Then $17.95/Monthly
Upgrade 4: 460 Marketing Checklists With PLR. Price: $197
Upgrade 5: IM Traffic Price: $37
Pros And Cons
Pros
-High quality and complete PLR bundle
-Includes all the necessary files you need to rebrand your product
-Comes with a 14 day money back guaranty
Cons
-Ugly as hell front covers of the product, this should be the first thing in your rebranding. Change those ugly covers.
One final word of warning before we look at my impeccable bonuses. If you do decide to hit that buy button, if you're just going to upload the product as is, then you'll be one of the hundreds of vendors with the exact same product and your chances to make a good profit are none.
DON'T BE JUST ANOTHER LAZY ASS MARKETER and DO rebrand your product to make it TRULY UNIQUE.
Click The Button Below For Instant Access To Affiliate Marketing Mastery + My Custom Bonuses


Here's my custom bonus package for Premium PLR Reports Review – Vol.2 Affiliate Marketing Mastery
BONUS 1 My Traffic Generation And Content Curation Cheat Sheets
These cheat sheets will solve all your traffic and content creation problems, you'll be able to drive traffic to your offers like never before and you can count content creation/curation difficulties as a thing of the past! Best thing is, they come with full PLR rights, so you can do whatever you want with these cheat sheets.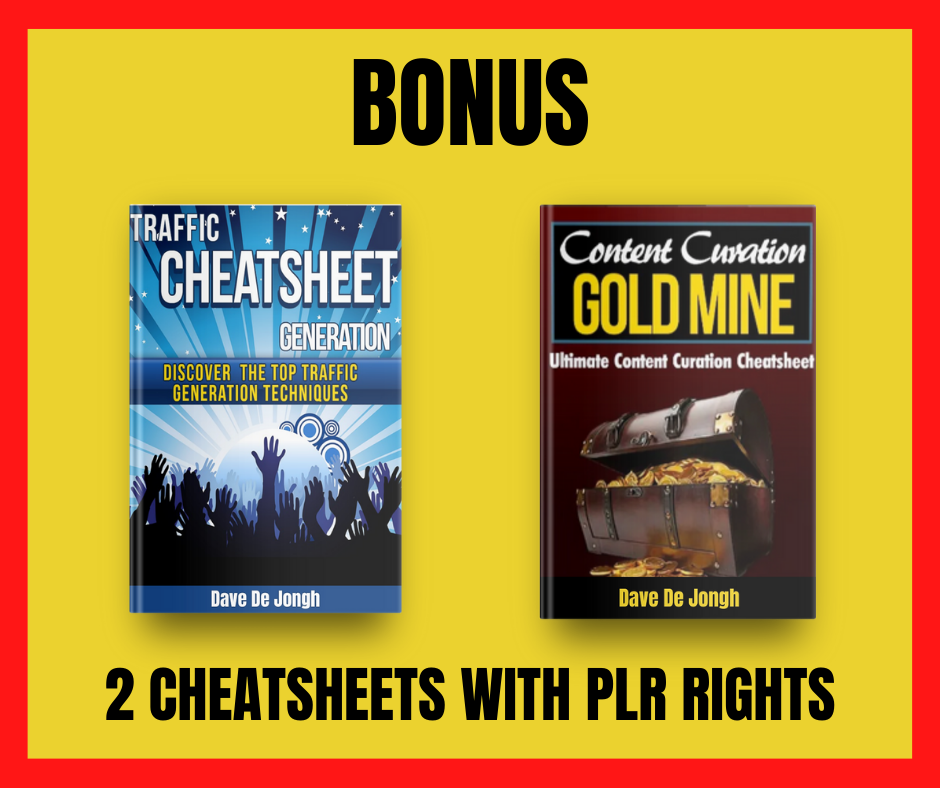 BONUS 2 Two Quality Reports Rebranded With YOUR Affiliate Links
These 2 quality reports are designed to make you money. Rebrand them automatically with YOUR affiliate links in a matter of minutes! Start making juicy commissions by just giving away these reports or offer them as a bonus in your affiliate campaigns.
BONUS 3 Advanced WordPress Membership Sites Video Tutorial
Use this video tutorial to set up your own membership site. Host your products on your very own membership site and create a monthly recurring income stream. Do the work once and get paid for an eternity!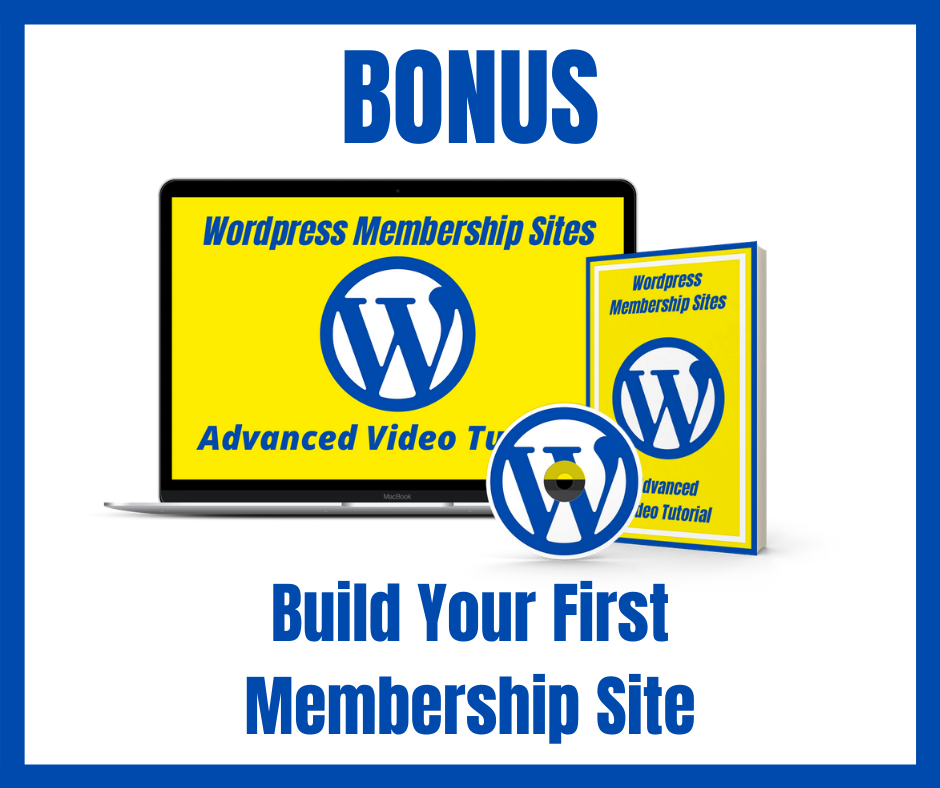 BONUS 4 Five Additional Income Streams
These 5 products come with full PLR rights, sell them, use them as a lead magnet, use them as a bonus, split them up to create blog posts or make a video out of them. Put them on your newly created membership site (bonus 3), in short, do whatever tickles your fancy!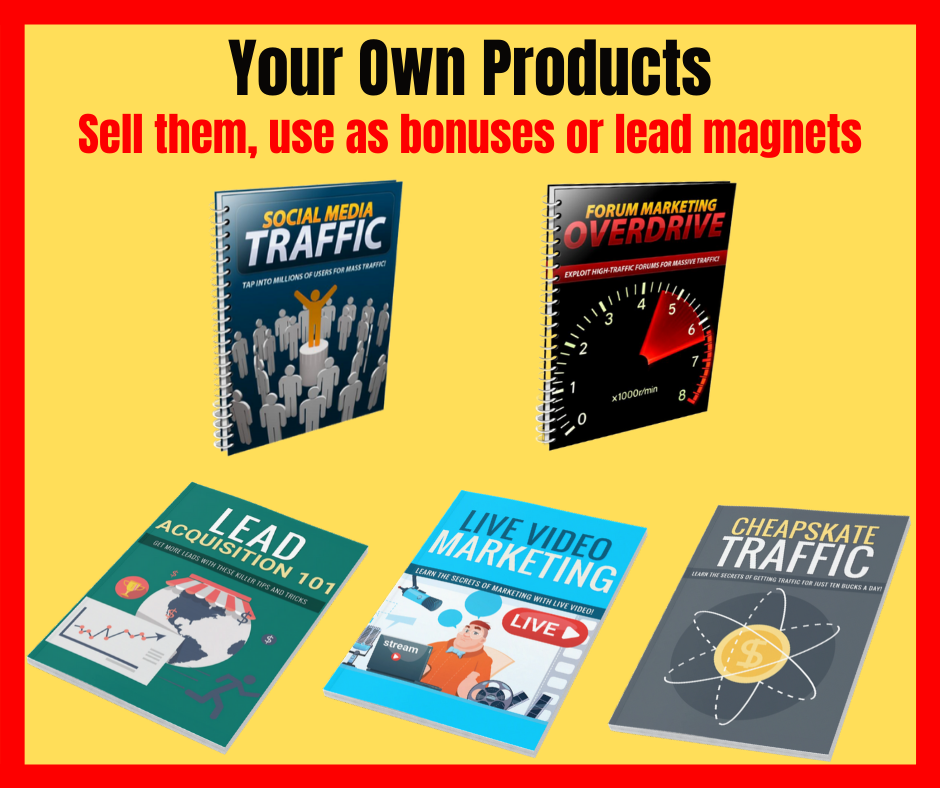 Bonus 5 All The Vendors Bonuses
All the bonuses from Kevin Fahey will be delivered inside the members area of Premium PLR Reports – Vol 2 Affiliate Marketing Mastery
Additional Resources
To sweeten the pot, I've included several resources on the bonus download page. These resources will show you where you can get lots of important stuff absolutely for FREE (create mock-ups for free, free sales page generator, remove image backgrounds,…..etc)
Click The Button Below For Instant Access To Affiliate Marketing Mastery + My Custom Bonuses


If you choose to buy Premium PLR Reports – Vol 2 Affiliate Marketing Mastery via my link, you're bonuses will be delivered inside your Warrior+ account. See the picture below on how to access your bonuses.