Quantum Commissions Review – Does this revived old school method truly work?
Alright, as you know I don't often jump on the launch jacking train, however for Jay Kay's products I'll always make an exception, hence my Quantum Commissions Review.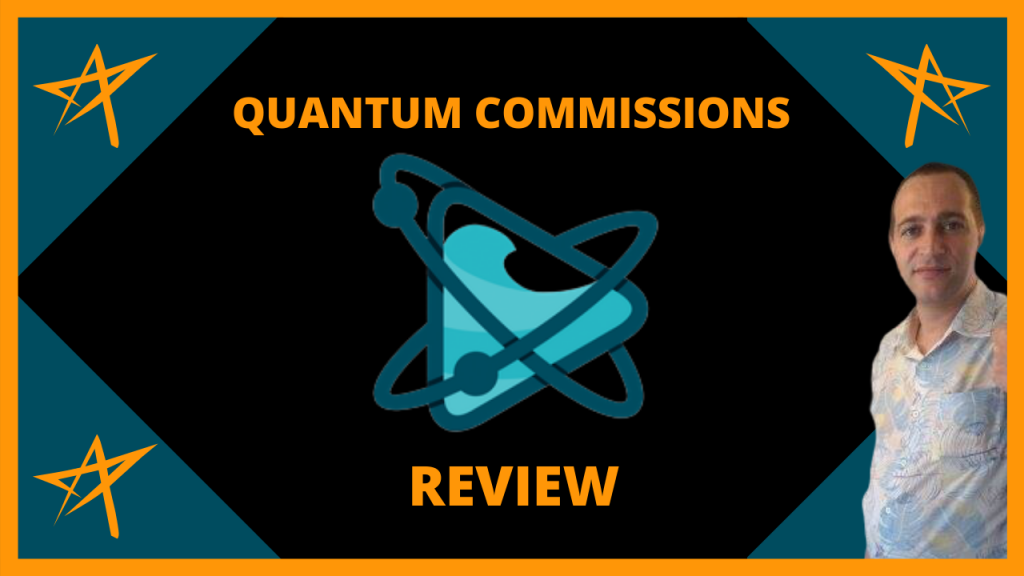 In a nutshell, Quantum Commissions will teach you how to do affiliate marketing on Facebook mainly using Clickbank products.
Is this something we've never seen before? No, but the difference is that Jay Kay does it with a different approach.
The first step is to choose the right offer and research your ideal customers by using Facebook insights. Next you'll have to create a content rich landing page with a strong call to action, so you're also building an email list in the process
.After you've done this you'll need to make a bridge page, this is basically just some copy and paste work from the sales page.
On your bridge page you'll have a call to action that leads straight to the check out page.
Did you notice something here?
Yes you did, we're skipping the part of sending your customers to the sales page. And it's this part that makes this method so powerful.
In reality the Quantum Commissions strategy looks like this:
Facebook ==> Content Rich Landing Page ==> Bridge Page ==> Checkout Page
As a matter of fact, in the past a lot of marketers were making a killing using this exact method on Google.
Until of course Google decided to change their algorithm which made the strategy completely useless.
While discussing the old Google glory days with his mentor, Jay Kay realized that this method could perfectly work using social media. So he began testing and perfecting the strategy and his results were stellar.
Watch Rob Reece' interview with Quantum Commissions creator Jay Kay Dowdall below

So who is this mastermind behind Quantum Commissions?
Jay Kay Dowdall is a well respected online marketer who only teaches stuff on things he does himself. He's known to put a lot of time and effort in his products and always keeps them updated, Funnelize and Evolution are just 2 examples of his high quality courses.
Besides the fact that he doesn't abandon his products once the launch is over, Jay Kay is a great teacher and very approachable should you have any questions.
The main traffic source being taught inside Quantum Commissions are Facebook ads, but the method works equally well with other traffic sources like Bing ads or Youtube ads.
If you don't have money to spare on paid traffic, no worries because Jay Kay will also show you some very effective free traffic strategies.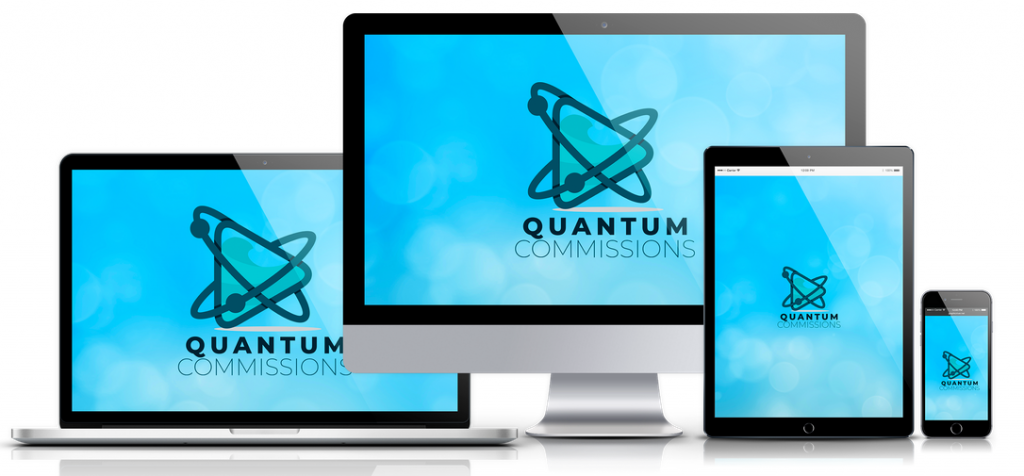 Pricing and Funnel
Main Product $17
Upgrade #1 Inboxxr $29.95/Month:
This is Jay Kay's personal email marketing program which teaches students how to create sales emails, engaging content, and more. Since Quantum Commissions teaches students how to add subscribers to their email list, this is a valuable upgrade.
Upgrade #2 Flux Capacity Traffic $97:
This teaches students how to use the same simple low-cost re-targeting strategy used by super affiliates, to bring targeted traffic back to the money page that students build inside the Main Product training.
Only 2 upgrades, huh?
Hell yeah, you don't have to dabble around countless up and down sells before you can access the product you just bought!
Pros and Cons
Pros:
-low price for the amount of value
-very well explained on how to use Facebook Insights
-bridge page part is outstanding
-great training on Facebook ads
-step-by-step and easy understandable
Cons:
-Some Clickbank vendors don't like it if you skip their sales page.(This is a minority, most of them only care about the sales)
-No additional training on tracking conversions
>> Click Here To Get Access To Quantum Commissions And My Custom Bonuses <<
My Custom Bonuses
Bonus 1: Free alternatives to get started with Quantum Commissions
This bonus will show you how to get started with a free auto responder (3 choices) and I'll show you 2 completely free alternatives to Clickfunnels to create your bridge pages.
Bonus 2: My Traffic Generation Cheat Sheet
If you use my cheat sheet you're traffic generation problems will be a thing of the past. These strategies complement Jay Kay's methods very well.
Bonus 3: Your Very Own Products
This is something I normally never give away for free (I sell these packages). I'll give you 5 quality reports that you can use as if they were yours. You can sell them, use them as a lead magnet or as bonuses. They come with everything you need (pictures, squeeze pages, email sequence mails, resellers licences ,….)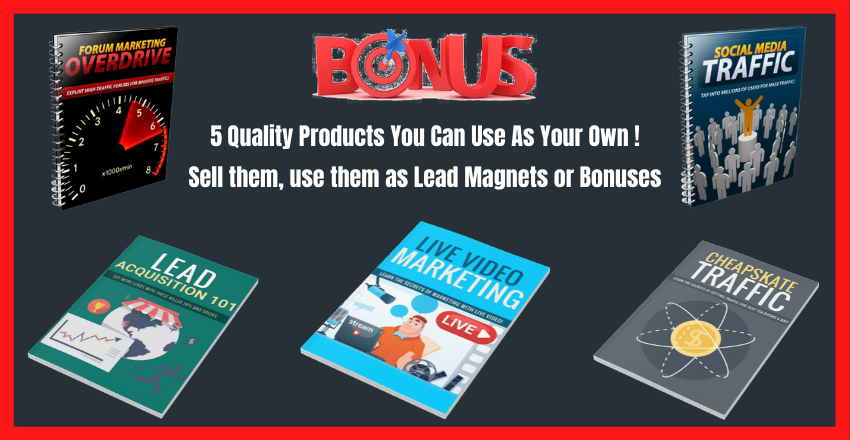 Bonus 4: All of the vendors bonuses
-3 case studies that prove Quantum Commissions works
-Done for you email templates
-Free traffic tutorials
-direct access to Jay Kay Dowdall
>> Click Here To Get Access To Quantum Commissions And My Custom Bonuses <<
If you choose to buy Quantum Commissions via my link, you're bonuses will be delivered inside your Warrior+ account. See the picture below on how to access your bonuses.