GetDomains Review – Blueprint to become an expert in flipping domains.
Hi there everyone and welcome to my GetDomains Review. Nowadays there are a lot of "push button" software and "make money faster than lightning" courses on the market. As we all know, these things don't work and they never will. In order to make any money online you need a proven system, and that is exactly what Bobby D delivers with GetDomains.
GetDomains is the totally upgraded and redone version of Flipadom, a course that Bobby released about 2 years ago. In this brand new version Bobby will teach you everything that he knows about flipping domains quickly. The course will be released on the 8th of March 2021 at 11.00 AM/EST.


GetDomains is an honest course with 12 over the shoulder videos. The method can easily be done part time or even if you only have a few hours a week to spare.
This course is not about hanging on to your domains for a long time, it's all about a quick flip. If you have the opportunity to double your money, then just go for it. The goal is getting turnover fast and how to turn coffee shop change into a nice stream of monthly income.
The biggest advantage of this method is that it's beginner friendly. You don't need any technical skills, a website, landing pages or an email list to get started. The only thing you need is some pocket money to buy your first domain and you're good to go. And of course your willingness to take some serious action.
Now I'm not going to say that you're going to buy a domain today and sell it tomorrow. You probably won't, but you'll definitely sell it if you bought the right domain and this is what Bobby is going to teach you. You can literally follow the instructions and copy what Bobby does.
Watch My GetDomains Review Video Below So You'll Know Exactly What You Can Expect
The domain market is a virtually unlimited market with millions of people that need to buy a domain to get their business started. You can even sell domains to business owners that weren't even considering to buy a domain until you brought it to their attention.
There are of course some other strategies to profit from expired domains.
For example:
Build a blog on an expired domain with high domain authority
Build a website on the domain and flip it as a starter website on Flippa
Forward your domain to a landing page and build an email list
Forward the domain to a Clickbank offer and get search engine traffic
I did a short tutorial a while ago about flipping websites, you can check it out over here.
But who is Bobby D
Bobby runs his online business in his spare time. He has a day job but still he finds the time to do affiliate marketing, flipping domains, running a YouTube channel, updating his website, create info products and being a moderator for several Facebook groups.
I don't know when the man is sleeping or what kind of vitamins he takes. Fact is, he earned his success through blood, sweat and tears. I guess this is solid proof that if you want to succeed online, only hard work will pay off.
Here's what you will get inside the GetDomains members area
The course contains 12 step by step video tutorials where you will find:
An introduction to the course by Bobby D
Case studies (proof of earnings)
Where to get the expired domains
What domains to buy
How to find unique domains
How much is your domain worth
How to flip your domains
Where to sell your domains
Supercharged way of selling your domains
3 Extra bonuses
Exclusive access to the private domain flipping Facebook Page
Live webinar where you can ask questions about domain flipping
Free access to Flipadom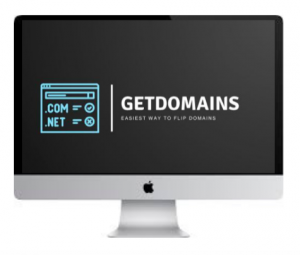 Secure Your Copy Of GetDomains + All My Bonuses for just $12.95

Upgrade 1 "Secret Domain System" $47 down sell at $23
Bobby will show you where to sell domains in a very special place you have used many times but never thought of selling domains there…this gets thousands of views everyday with all free traffic.
Upgrade 2 "More Advance Training" $37 down sell at $18
Bobby will show you with over the shoulder videos how to make simple web pages to sell your domains. These can be made in minutes and take the hassle out of advertising. These convert and even newbies can make them in minutes. You also get Bobby's email method and he'll show you where to find hundreds of thousands of potential buyers for your domains.
Upgrade 3 "License Rights" $97 down sell at $47
You'll get the chance to bank big with 100% commissions across the entire funnel. This is an evergreen course and will go on forever!
Upgrade 4 "Lets Launch" $997
Bobby will show you how to launch your own product, find one, research it and make it market ready!

Benefits Of GetDomains
Beginner friendly
Proven method
None of the usual technical stuff required
Taught by someone who actually does what he's teaching
Negatives Of GetDomains
Launch with 3 vendors, so you'll automatically end up on 3 email lists

My Special Bonuses For This Get Domains Review

Bonus 1 Find Domains With High Domain Authority + Build An Authority Blog
In this tutorial you will learn how to buy a domain with a high domain authority and build a profitable blog on that domain. This course covers everything and is over 3 hours long. You could use this blog to make money with affiliate offers or simply sell it on sites such as Flippa.

Bonus 2 Domain Secrets From Gene Pimentel & Dave Nickerson
This is an hour long interview with domain flipping legends Gene Pimentel and Dave Nickerson. In this interview they share a lot of golden nuggets that will surely help you in your journey to become a successful domain flipper.

Bonus 3 Ebay Strategy For PLR
PLR is another great way to start earning money online because the product is all done for you. The only thing required is to make some minor tweaks to make the product unique and truly yours. In this tutorial you will learn a strategy to make some easy profits by selling PLR products on Ebay.
Bonus 4 Page 1 Profits
P1 profits is another course where you will learn how to buy the right domain and build a niche website on the domain. You'll discover how to optimize the sites and optimize your content to get ranked on page one in the search engines. You have the choice of using the sites yourself or to sell them for a profit.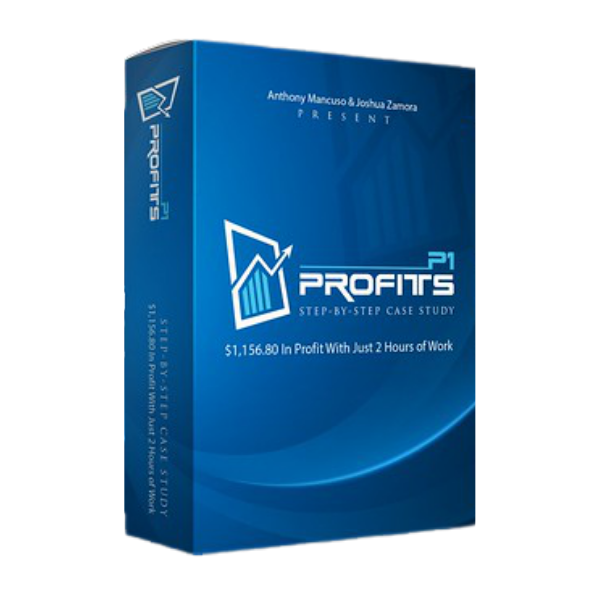 Bonus 5 All The Vendor Bonuses
You can find all the bonuses from the vendor in the members area of GetDomains.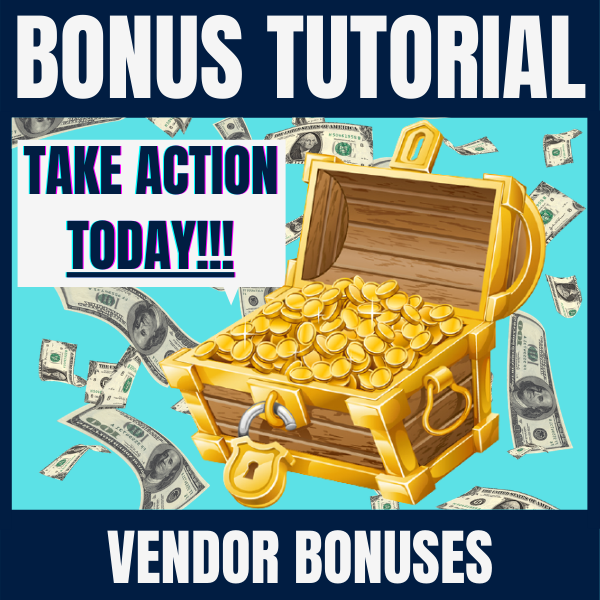 Secure Your Copy Of GetDomains + All My Bonuses for just $12.95

If you choose to purchase GetDomains via my link, then you're bonuses will be automatically delivered inside your Warrior+ account. See the picture below on how to access your bonuses.