In this post we're going to take a look on how to identify your ideal customer because it's absolutely useless to start sending emails or social media messages to someone if you are targeting the wrong people.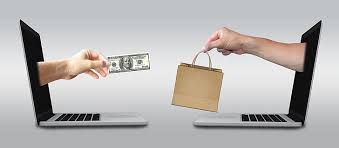 If you want to build an automated marketing funnel, one of the first and crucial steps you should take is doing some market research.
Without the proper knowledge of what your market desires or wants, you will not be able to build out your funnel with compelling offers, and your efforts to convince your prospects to buy from you will fall on deaf ears.
So who are your ideal customers, and who's willing to buy your products?
Well to find the answers to both of these questions we'll have to do market research, and here are the most common questions that you should consider when defining your ideal customer:
What is it that they eventually want to achieve?
What is their real problem and is it something that they can't live without solving?
What kind of goals do they have in their personal life?
Do they have problems that they are not aware of?
Do they try to satisfy any emotional needs?
What are the things that are constantly spinning through their minds?
Are they afraid of taking any risks?
What kind of mistakes do they make?
What could you offer that would make their life easier?
How do they measure success and failure?
The answers to these questions should really define who your ideal customer is.
You seriously don't want the definition of your ideal customer to be too broad, because most likely your messaging will not resonate with these people. Now this doesn't automatically mean that you can't sell outside of this audience.
These are purely a set of guidelines to help you stay on point with your marketing and message.
Watch my how to identify your ideal customer video below

When you set up your very first funnel and don't have a customer base, you would need to start by conducting primary research:
The best way to conduct primary research is to interact with your website visitors
You can also create a survey for the visitors of your website
Use some kind of reward system to convince visitors to participate in your survey.
Always make sure that you have a good understanding of the product that you promote.
Map out your products features and their benefits and see if you can find any shortcomings. As a marketer you need to be able to lay out the features of a product and to match it to what your ideal customer is looking for.
If their is a mismatch then you should change the product or your ideal customer isn't who you think he was.
Determine the benefits to feelings and outcomes.
No matter what the benefits of your products are, your customers will buy the end result. What is the end result for the customer when they buy your product?
People don't buy the latest version of the Iphone because they can make a phone call and it has all the newest apps, they buy them because the way it makes them feel.
Most of the time buyer decisions are based on emotions, determine the emotions and feelings of your ideal customer is your key to success.
Map out your power words
Power words are words that will cause a reaction in your customers mind, either good or bad, it doesn't really matter. The point is to evoke a reaction.
Mapping out power words in the market research phase is proven to be a very effective way to get to know your customers.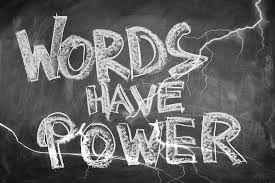 In the make money online niche some of the negative power words are:
fail
zero
overwhelmed
never
impossible
Some of the positive power words in the make money online niche are:
easy
amazing
instantly
effective
refreshing
Always find out what the prospect objections are.
No matter what kind of product you're trying to sell, many of your ideal customer will have an objection. As a marketer it is your job to identify that objection, and turn it around to your advantage in your sales funnel copy and your messages.
So these were some of the basic guidelines on how to identify your ideal customer, put these into action and you'll see that selling products suddenly became a whole lot easier.
Still here? Well, then I guess you must be hungry for more.
Wanna learn the easiest way to get started with affiliate marketing?
This FREE course will show you how to make money from home using FREE methods. Just give that button below a good old click and it's yours.