Fast List Now Review – How To Make Fast Cash While Building Your List
Hello everyone and welcome to my Fast List Now Review. Fast List Now is a new product by Dawud Islam and it's going to be released on the 9th of May 2021 at 09.00 AM/EST.
Fast List Now is all about the least favorite task among new marketers, building an email list. This unpopular endeavor is only surpassed by product creation.
Unfortunately these are the two pillars where most thriving online businesses are build on. And more often than not list building and product creation go hand in hand.
But why is list building such a daunting task for most new marketers?
Now this may sound harsh but it's the undeniable truth. In most cases it's their own fault because they don't focus enough on it, they get distracted by all these shiny objects or they're trying to drive traffic from a hundred places at once while they are a master of none.
If this sounds like you then read this Fast List Now review attentively. This course is specifically aimed at people who keep struggling to build a list or people who don't have a clue where to get started.
Watch My Fast List Now Review Demo Below So You
Know Exactly What You Can Expect

>>> Click Here To Secure Your Copy + My Exclusive Bonuses <<<



Definition of list building and why it must be your first priority
Simply put, list building is the process of converting subscribers into paying customers. Once a subscriber has been added onto your list you can develop a relationship with them. Your main goal is to become known, liked and trusted by your subscribers.
Once you've gained their trust they will be eating out of your hands. This will result in getting sales as well as repeat sales which will make up the larger majority of your email marketing income.
You really need an email list in this business and here's why:
An email list is truly yours unlike other platforms such as social media or YouTube.
It's like having traffic on demand, if you want push button traffic this is as close as it gets.
Email marketing remains the biggest income stream for affiliate marketers.
The more follow ups you add into your auto-responder the more your business will run on autopilot.
It's easy to manage so you can focus on the important stuff AKA getting traffic to your squeeze page.
Here's an overview of what Fast List Now has to offer
The course is split up into 8 modules and contains several over the shoulder video tutorials and resources that you can use.
Welcome
Overview
Main Training
Resources
Conclusion
Bonuses
Upgrades
Unadvertised Bonuses
After the usual and in my opinion needless welcome videos you'll be getting a complete overview and introduction to what you're about to learn in this course. After that you can start with the most important part of Fast List Now, the main training.
The main training module is divided into 10 sections where you will learn 10 different and standalone methods to build your list. All these methods will work for you as long as you're willing to take action.
Watch The Fast List Now Review Demo From
The Product Creator Below

>>> Click Here To Secure Your Copy + My Exclusive Bonuses <<<

There are a variety of list building techniques that range from beginner friendly to more advanced methods. They even venture out into a section that covers paid traffic.
A word of warning though, the paid traffic section is about solo ads. If you're a complete beginner this is not where you want to start. If you don't know how to convert free traffic into sales you shouldn't get into any kind of paid advertising because you'll burn money faster than you could have ever imagined.
You can either choose the methods that you think will work best for you or you can try all 10 of the methods, which is what I would recommend. This doesn't mean that you need to jump in head over heels on all 10 methods.
Go through them one by one, implement what you learn and keep what's working best for you and ditch the losers. But above all, be persistent in your actions.
You're not going to gain a thousand subscribers overnight but if you keep at it eventually your results will start to snowball. Always remember, succeeding with affiliate marketing is a slow process and whoever tries to tell you something different blatantly lies to your face.
In the resource module you will find done for you squeeze pages and access to a lot of training that can help you to get more information on all things online marketing related.
Last you have a final conclusion and a module where you can access all the bonuses that are provided by the vendor.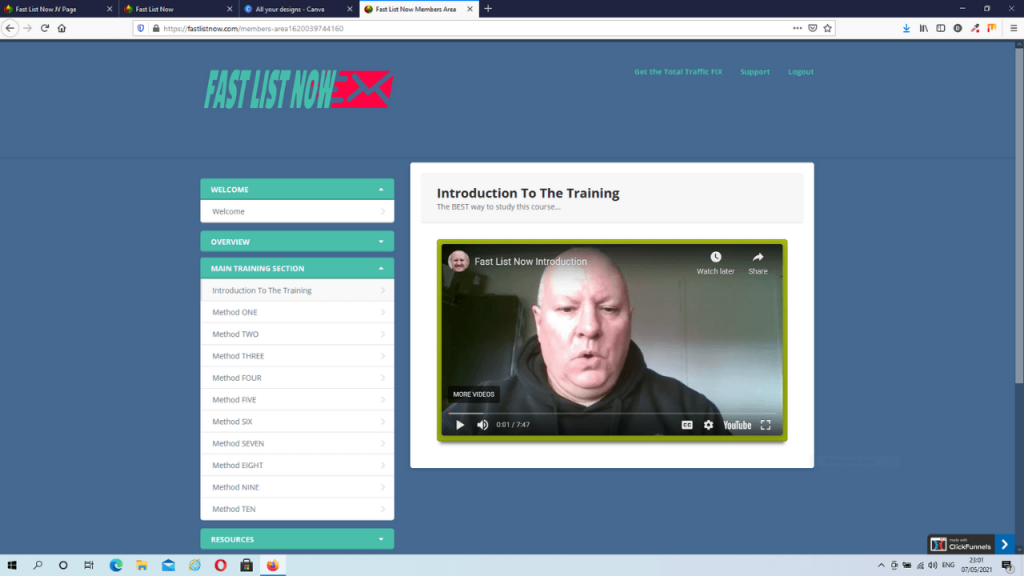 PROS
Various models of list building techniques
Easy to understand and implement
All methods are proven to work
Beginner friendly and suitable for more
experienced marketers as well
CONS
Solo ads section, be aware of the risks involved with this traffic source.
Constant jumping between the members area of Fast List Now and Dawud's previous products
All in all I think that Fast List Now is a good course to get your list building journey started of the right foot. Although I have to admit that I still prefer Leopard Lists which is another list building course by Dawud. Keep in mind that Leopard Lists is included in Dawud's massive product bonus bundle when you choose to purchase Fast List Now .


Price And Funnel Of Fast List Now
Fast List Now Front End $12.95

Upgrade 1 Bonus Giveaway Rights $37 – $17
Give Fast List Now and all of Dawud's previous products away as bonuses to increase your affiliate sales and to help you build your list.
Upgrade 2 Total Traffic Fix $97 – $47
Send 6 super solo ads to all the membership sites of Dawud in the MMO niche. Plus place your banner ad permanently on these sites and get VIP upgrades at all of the sites.
Upgrade 3 Reseller Rights $37 -$17
Get Reseller rights to Fast List Now. Sell it as if it was your own product and keep 100% commissions across the entire funnel.
Upgrade 4 DFY Weekly Campaigns $97 – $47
Get sent 3 DFY campaigns each and every week. This includes a DFY bonus page with a review video, product demo and ten custom bonuses (requires Commission Gorilla).
Upgrade 5 Launch A Product With Dawud $997
This is an EXCLUSIVE opportunity to launch a product with Dawud. Either chose your own product idea or have him create one with you. Guarantee yourself success and a buyers list that will earn you money for years to come.
>>> Click Here To Secure Your Copy + My Exclusive Bonuses <<<

Grab Fast List Now Today And I'll Give You Instant
Access To Some Of My Best Bonuses!!!

BONUS 1 EMAIL MARKETING CONVERTER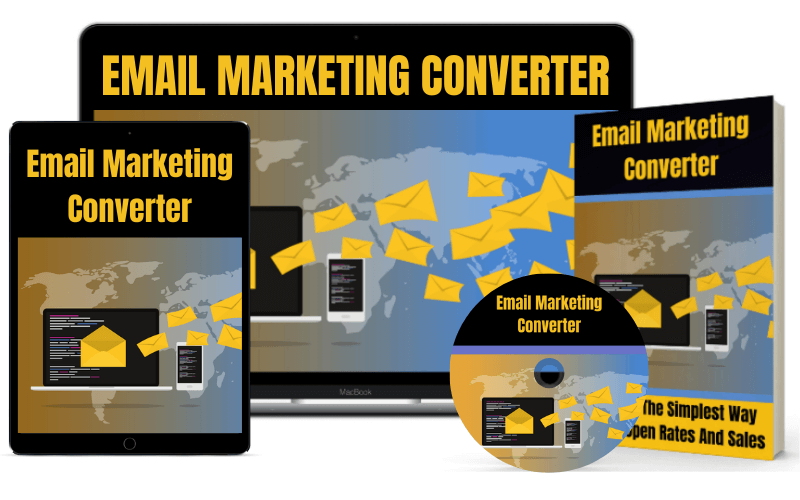 Discover the best and fastest ways to build and grow your list
Learn the best copy-writing techniques to nurture your list and build authority
Discover how to track and optimize your emails for maximal profits
Get access to 20 quick and easy ways to give away your lead magnet
Plus 101 fill-in-the-blank email subject lines that are proven to convert

BONUS 2 How To Use Challenges To Build Your List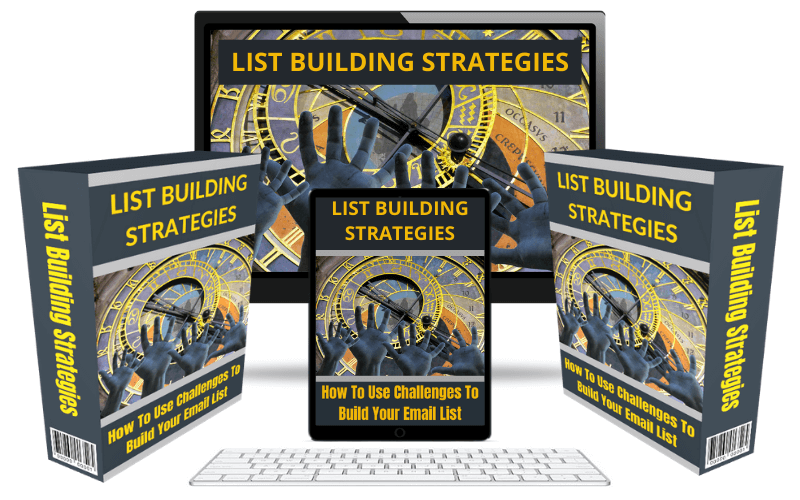 Discover how to use challenges to build a list of highly engaged subscribers
Complete overview on the anatomy of a successful challenge
How to use PLR and other freely available content to create your challenge
How to drive hordes of hyper targeted traffic to your challenge

BONUS 3 ONLINE PROFITS MACHINE
Discover how to tap directly into the audience of high authority figures in your niche
Piggy back on the success of other marketers to build a huge and highly engaged email list
Simple and straightforward system that anyone can do regardless of experience
No fluff but a proven system that brings in the paycheck each and every month

BONUS 4 INCREASE YOUR OPENS, CLICKS AND SALES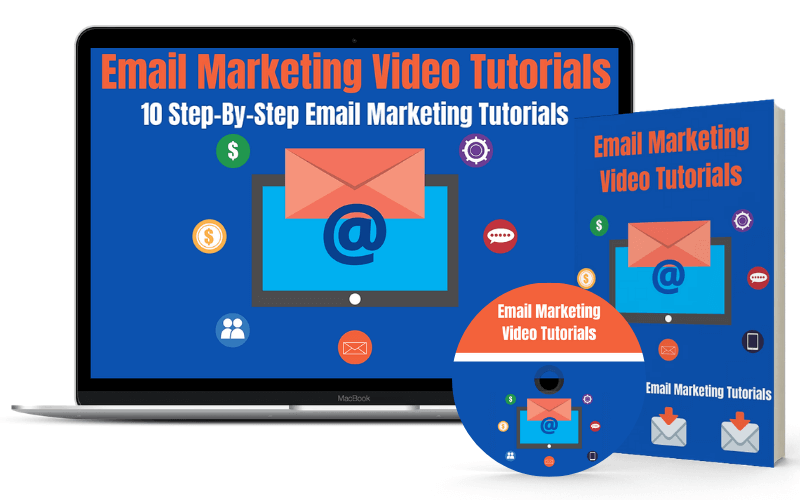 10 Easy to follow step by step tutorials to take your email marketing to the next level
Finding the perfect balance between providing value and promotional emails
How to craft the perfect call to action in your mail to boost your click-through rates
How to write original copy for any product that you promote in just 5 minutes
And so much more…

BONUS 5 ALL VENDOR BONUSES
All the vendor bonuses will be delivered in the members area of Fast List Now

Looks Good, huh. Well To Get All These Bonuses All You've Got To Do Is…
>>> Click Here To Secure Your Copy + My Exclusive Bonuses <<<

If you choose to purchase Fast List Now via my link, then you're exclusive bonuses will be automatically delivered inside your Warrior+ account. See the picture below on how to access your bonuses.


I really appreciate your time and effort to check out my Fast List Now Review. If you have any questions whatsoever in regards to this Fast List Now Review, or anything else that's online marketing related. Just hit me up and I'll get back to you asap.