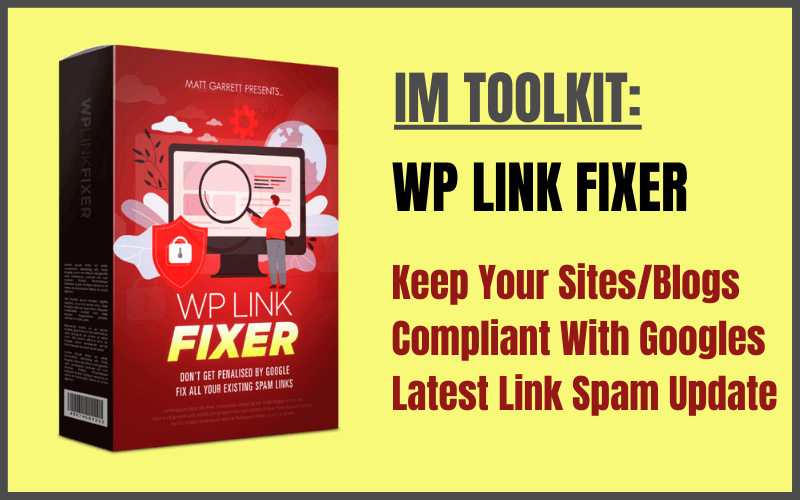 WP Link Fixer Review – Live By Google's Rules Or Lose Your Site Rankings!
Hello everyone, today I'll be doing a review on something that I don't do very often, WordPress Plugins. WP Link Fixer is a plugin created by Matt Garret's team and this plugin will prevent that your site gets penalized by Google's latest update. In this WP Link Fixer review I'll explain the functionality of this plugin so you'll get a better idea of what it actually is.
WP Link Fixer goes live on September 16th 2021 at 11.00 AM/EST
In case you missed the latest news, Google has rolled out YET ANOTHER gruesome update, this time targeting affiliate, sponsored and paid links. So if you run any kind of monetized website Google has got you by the balls again!
They're calling it the Link Spam Update and it will effect ANY website with affiliate links that don't have the correct "Tags" set on them. From now on any affiliate link on your website needs a Rel="sponsored" tag.
Here's Google's official statement in regards with their latest update and more specifically the use of affiliate links on websites.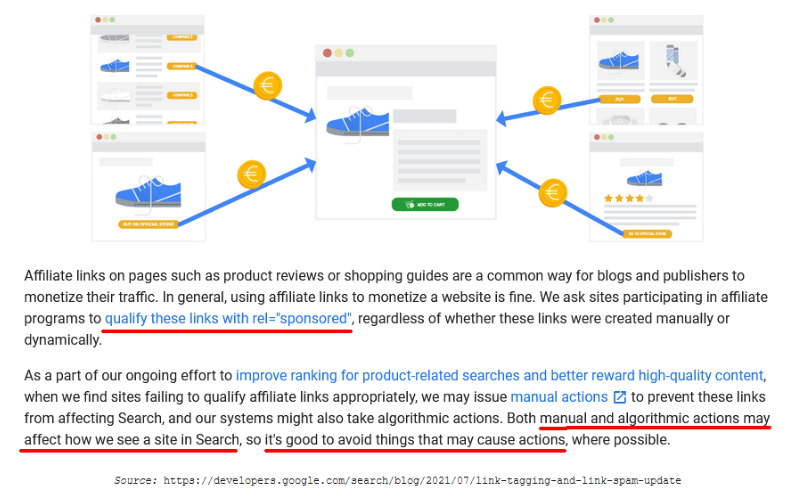 Matt and his team built the WP Link Fixer plugin to make sure ALL your affiliate links are formatted the way Google want. This also includes existing links in older blog posts and this feature alone will save you many hours of work changing the links manually.
WP Link Fixer automatically adds Rel="sponsored" and other tags to your links so your website remains compliant to the Google Spam Links Update.
During the launch period you're also getting Commercial Rights for the plugin, so not only can you install it on as many of your own sites but you can also install it on clients sites and charge them for it!
So, this basically means that you could sell it as a service on places like Fiverr or Upwork and turn Google's calamity into a nicely paid side hustle.
If you'd like to take advantage of the Commercial rights then make sure to purchase the plugin before September 24th as this will be the last day of the launch.
== Watch My WP Link Fixer Review In Video Format ==

>> Click Here To Get WP Link Fixer + My Special Bonus <<
Here's How The WP Link Fixer Plugin Works:
Easy 1-click installation allows you to quickly add WP Link Fixer to any WordPress blog.
Add NoFollow, Sponsored and other Tags by simply ticking the links you want, and then update your settings.
All the links you choose are now Google compliant.
Can you imagine how long it would take to manually update ALL the links on ALL your existing content? Hours? Days? Even weeks if you run multiple blogs in different niches. WP Link Fixer will do it all for you in just a matter of minutes.
Watch This Short Demo Video And See How Easy This Is
Price And Funnel Of WP Link Fixer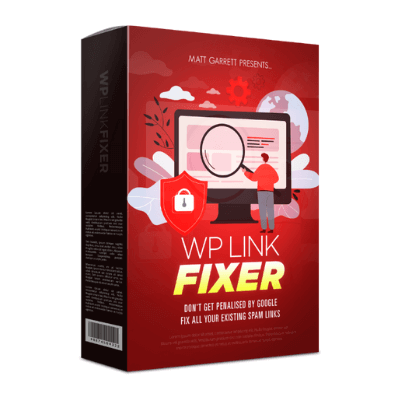 WP Link Fixer $$12-$17 (Dimesale)
Upgrade 1: Blog Link Magic $17
Upgrade 2: Blog Niche Tools $27
Upgrade 3: Article Pack Upsell $17
Upgrade 4: DFY Blog Setup $147
Upgrade 5: WP Toolkit GPL $67
>> Click Here To Get WP Link Fixer + My Special Bonus <<
Take Advantage Of This Special Bonus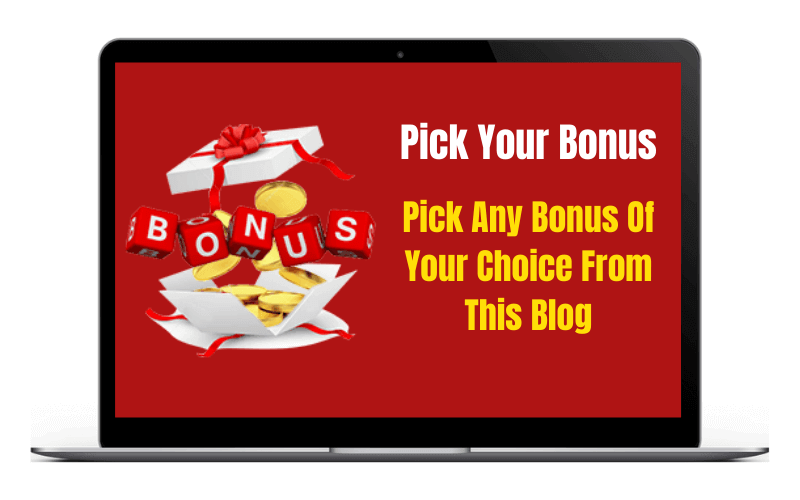 As the main product is a plugin there is no way for me to make it better. The plugin does what it does and that's it, period.
Like most other affiliates I could offer you a gazillion other plugins that you probably will never use and just clutter your hard drive.
Instead of doing that I'm willing to offer you any bonus of your choice. Just have a look at my previous product reviews and pick one of the bonuses that fits your needs.
Once you've made your purchase and you've found your bonus, send me an email with your payment slip or leave a comment below and I'll send the bonus to your email inbox within 24 hours.
Looks Good, huh. Well To Get This Special Bonus All You've Got To Do Is…
Click The Link Below To Secure Your Copy Of WP Link Fixer Today
>> Click Here To Get WP Link Fixer + My Special Bonus <<
Right then, you've made it till the end of my WP Link Fixer review and I hope that my review gave you a better insight of this product. If you got any questions then either drop me a comment below or visit my contact page and I'll try my best to help you out.