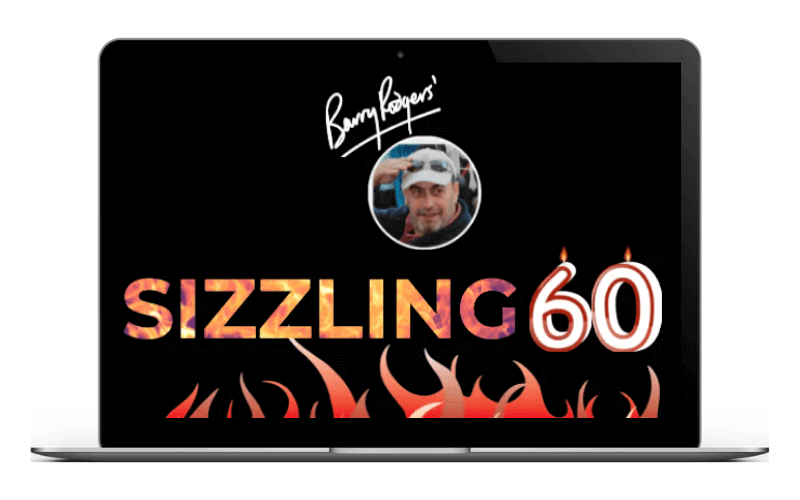 Barry's Sizzling 60 Review – Finally Discover How To Run A Real Sustainable Online Business
Hello everyone, welcome to Barry's birthday bash…uh, my review of Barry's Sizzling 60. To celebrate his 60th birthday top level marketer Barry Rodgers put together an amazing offer. You'll be given 60 killer tips normally only shared with his high ticket coaching clients. Sounds interesting? If so, stick with me as I'm about to tell you more about this product.
Barry's Sizzling 60 goes live on September 19th at 11.00 AM/EST
If you picked up some of those training products in the past that "promise everything and deliver nothing" then this product could really help you out. The tips inside this report are especially designed to help people make their first dollars online or increase the income of people already making money online.
There's no fluff and filler, Barry only covers the really important stuff – the stuff that makes the difference to making real money or looking at empty Paypal accounts..
So if you're missing a couple of pieces of the puzzle, don't worry because Barry laid them all out for you in an easy to follow and understandable manner.
== Watch Barry's Sizzling 60 Review In Video Format ==

>> Click Here To Get Barry's Sizzling 60 + My Extra Bonus <<
He covers the 6 pillars of an online business and narrowed it down to ten actionable tips for each subject that he felt would make a real difference in people's businesses.
Here's an overview of all the topics covered:
Affiliate Marketing
List Building
Email Marketing
Content Marketing & Blogging
Product Creation
Digital Product Delivery
All his strategies and techniques are available to download in a private members area as PDF documents and rest assured you won't get overwhelmed with information overload either. In total these six documents add up to 12,964 words so that's around 2160 words per topic.
You'll get access to tips like these…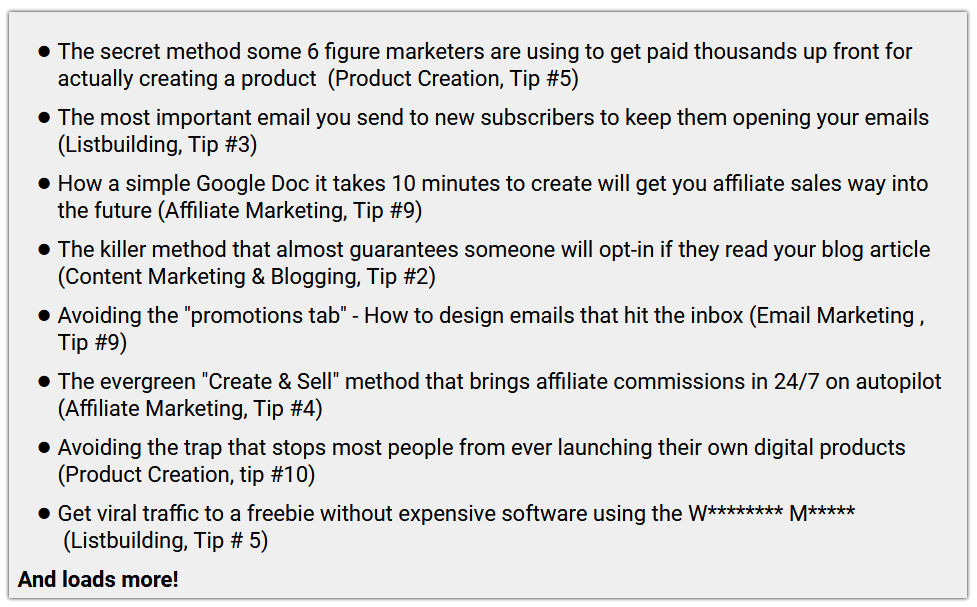 But why the heck should you listen to Barry Rodgers?
Well, he's got 30+ years of marketing experience and he's been marketing online since the "stone age" of the internet. In short, he knows how to set up successful online businesses and did it already long before there were platforms like YouTube or Facebook.
He released several products in the past that make your live easier as a marketer. His done for you funnels for the Custom Keto Diet or Manifestation Miracle are perfect examples of that.
He also owns Everything Rebrandable together with Val Wilson, where you get access to hundreds of products that you can rebrand with just a few clicks of your mouse.
Other than that, he's a nice guy who's very approachable if you got questions about his products and he surrounds himself with like minded and trustworthy marketers.
Here's what other marketers are saying about Barry's Sizzling 60…
Who Should Get This?
Everyone who wants to stop chasing shiny objects and likes to discover how real online marketers (NOT serial launchers) run their online business
But do keep in mind that the product is delivered in written format only so these are not video tutorials


Price And Funnel Of Barry's Sizzling 60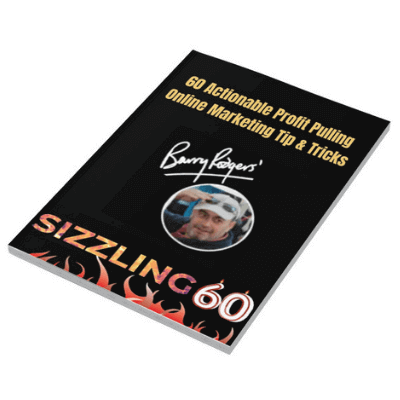 Get Barry's Sizzling 60 For Just $6

The price will rise to $17 once the launch is over (no fake scarcity)
Upgrade 1 – The Sizzling 60 Mega Bundle $97
This is a collection of some of Barry's best selling products
Upgrade 2 – Sizzling 60 Day Mentoring $397
Get 60 days of one on one email mentoring from Barry
Upgrade 3 – The Rodgers Report $7/Month or $77/Year
This is Barry's monthly private newsletter where he shares all the latest tips, tricks and information about online marketing related topics.
>> Click Here To Get Barry's Sizzling 60 + My Bonuses <<


Grab Your Extra Bonus Together With Your Copy Of Barry's Sizzling 60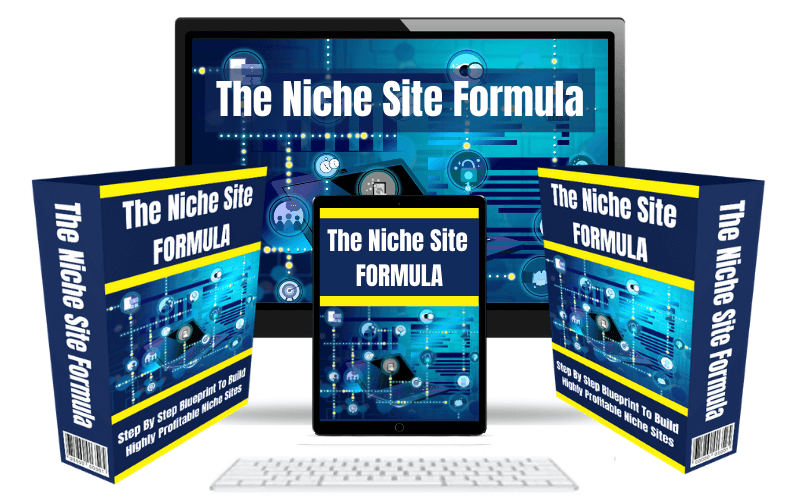 We all know that niche sites work like gangbusters when it comes to affiliate marketing. In this course you'll be given a complete blueprint to set up niche websites to either sell digital downloads or physical products.
This is an evergreen strategy that is easy enough even for complete beginners to do, and it will make you sales over time when you implement what's been taught in this course.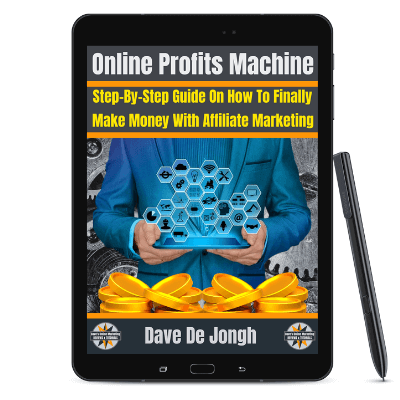 In this report I'll give you a detailed plan to make money from your niche websites in no time. I'll show you how to get lots of highly targeted traffic leveraging other people's authority.
You'll be able to build engaged email lists with people that actually want to read your stuff and are ready to take out their credit cards.
Looks Good, huh. Well To Get This Special Bonus All You've Got To Do Is…
Click The Link Below To Secure Your Copy Of Barry's Sizzling 60
>> Click Here To Get Barry's Sizzling 60 + My Bonuses <<
If you choose to pick up Barry's Sizzling 60 via my link, then you're exclusive bonuses will be automatically delivered inside your Warrior+ account. See the picture below on how to access your bonuses.


Well you've made it till the end of my Sizzling 60 review. Thank you for your time and should you have any additional questions then just drop me a comment below and I'll try my best to help you out.