Get This Simple Affiliate Marketing Strategy To Make A Consistent Income Online
Are you struggling to see any results online? Are you fed up trying to figure out what you should be doing to see results and money in your bank account? If so, I'm really going to rock your world because I'm going to reveal an affiliate marketing strategy to make a consistent monthly income online without fail.
Every so often I send an email to my subscribers giving them a chance to ask me any questions about affiliate marketing. I get questions about all types of different things and many different topics. But there is always one question that pops up each and every time.
Question: What's the best way to make $100 per day online as a complete beginner/struggling marketer?
Something had to be done about this because I want my tribe to succeed in their online endeavors and avoid them wasting any more time and money on shoddy products that promise overnight riches by the click of a button.
So, I got busy creating some training showing the fastest way to get to $100 days online using a simple fail-proof system that anyone can copy.
As a matter of fact, this is the exact system that I personally follow to make daily commissions and I called it the Affiliate Profit Blueprint.
Best thing is…
For a limited time I'm giving away the entire system 100% for FREE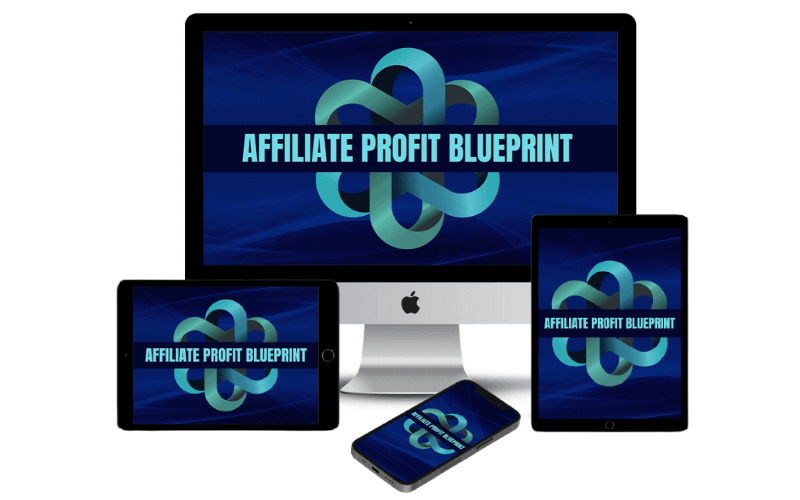 >> Get FREE Access To Affiliate Profit Blueprint <<
Once you know and understand how it works you'll have the ability to scale your income up as high as you want, depending on how much time and effort you want to put into it.
And that's the key here "time and effort". This training isn't going to make you any money just by watching it, you have to put it into action. But don't worry, this affiliate marketing strategy is easy enough for even new marketers to do.
It's not a shiny new bauble but a proven method that pays the bills each and every month, if you decide to take this seriously and put in the time and effort required.
== Here's What You Will Get In This Course ==

>> Get FREE Access To Affiliate Profit Blueprint <<
Easy to follow video tutorials that will explain the whole affiliate marketing strategy
Detailed guides to set up your center hub and collect leads (written & video content)
29 comprehensive checklists to find a solution to your query in no time
10 DFY expertly written articles to give you a massive head start (500 – 1500 words)
Trying to figure things out on your own can be very time consuming and frustrating. I know that myself because I've been down that road.
Do yourself a favor and stop jumping around trying every new method or loophole and start to work on a rock solid process that gets real results.
I'll be honest, this course is not for everyone. If you're just looking for a quick way to make a few bucks a day then this is not for you.
However, if you need an exact process to follow that shows you how to build a sustainable online business then Affiliate Profit Blueprint will certainly help you.
Still not convinced that this affiliate marketing strategy will really help you to finally start seeing results online? I totally understand because there's a lot of crap floating around.
But as always, the proof is in the pudding and my results speak for themselves
Affiliate sale notifications like this are coming in like clockwork without having to promote every polished turd under the sun.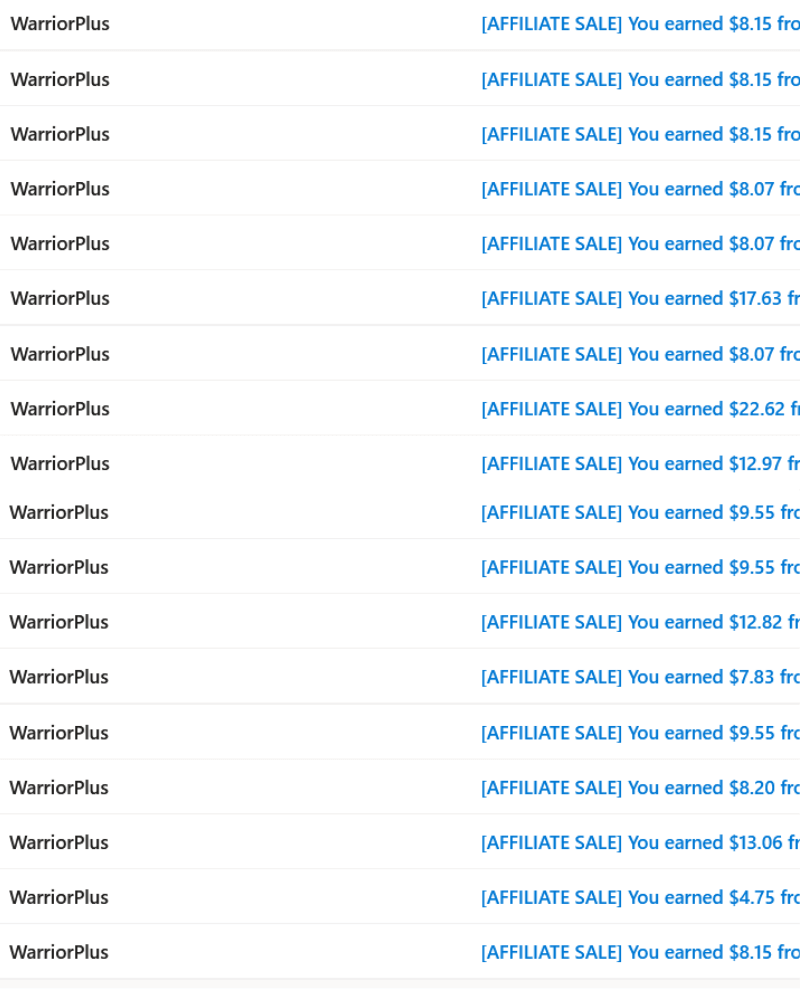 Heck, I even find my ugly mug on leader boards from time to time among marketers with humongous email lists.
So yeah, I know what I'm doing and no I didn't post these results to brag but to show you what's possible if you have the right system in place.
The choice is yours, grab my Affiliate Profit Blueprint FREE of charge and learn the skills from someone who actually practice what he preaches, or do nothing and continue chasing shiny objects that will get you nowhere.
Not only are you getting it free when you act today, it's super easy to follow as well. This is because I've designed the course to be as "step by step" as possible. So it's an absolute breeze to setup and profit from.
Will you see the same results as me right from the get-go? Certainly not but ask yourself, would an extra $30 or $50 per day make your life easier so that you finally feel like you're getting somewhere online?
After a while your results will start to snowball and you'll be getting stellar results without having to put in extra time or effort.
So how do you get the Affiliate Profit Blueprint? Easy, all you do is click the button below… And that's it!

If you got any questions whatsoever then drop me a comment below or visit the contact page and I'll get back to you as soon as possible.