One of the many questions I get asked regularly is if there are any good Clickbank alternatives to make money as an affiliate. The main reason for this question is that some people come from a country that has been excluded by Clickbank, they can't find the right product to promote, or they experience fierce competition because everyone on Clickbank seems to promote the same product. So in this post I'll give you some more info on my top 5 best Clickbank alternatives for beginners.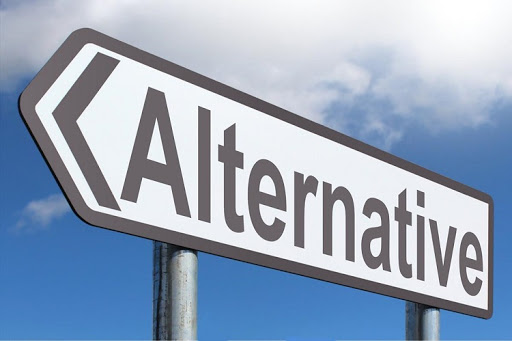 For obvious reasons I'm not going to include Warrior+ and JVzoo. They both are widely known and therefore have lots of competition and are quite difficult to get affiliate approval as a complete beginner.
I'm also not going to list every affiliate network on the planet. In order to keep this post brief and short (there are literally thousands of affiliate programs and networks you can join).
Now the 5 affiliate networks I will recommend here are in my opinion the best Clickbank alternatives. They are all free to join, most of them don't have restricted countries and they are all relatively easy to get your affiliate link approved.
Anyways here's my top 5 best Clickbank alternatives for beginners
1.Digistore24
Digistore24 is an affiliate network based in Germany, that has a lot of similarities with Clickbank. Unlike ClickBank, Digistore24 no matter what country you are from you can find products to promote and get paid.
They offer digital products, physical products, software's,… and more. You can get paid out weekly, bi-weekly or monthly, either by Bank transfer or Paypal.
The payout threshold is low at $50 if you choose to go with the monthly payment option. The commission rates ranges from 15% up to 90%.

>> Click Here To Sign Up For Digistore <<
2. PayDotCom
PayDotCom.com is an online marketplace that offers thousands of products and services, both physical products and digital products.
The network is free to join and you can earn instant commissions of up to 100% payed directly into your Paypal account.
A great benefit of PayDotCom is that they have lifetime cookies, so if you refer a person who doesn't buy until months later, you still earn the commission.

>> Click Here To Sign Up For PayDotCom <<
3. Zaxaa
Zaxaa is a marketplace that only offers digital products to promote. It currently has around 550 offers to choose from.
It's completely free to join. Although you have to request approval to promote a product, in most cases you will get approved almost immediately.
Zaxaa will pay instant commissions through Paypal. If you choose to be on delayed commissions Zaxaa offers some different payment methods.

>> Click Here To Sign Up For Zaxaa <<
4. Deal Guardian
Deal Guardian is an affiliate network built around digital and informational products. The platform is easy and completely free to join
.You can receive your commissions every 10 days via Paypal,check or bank wire. Deal Guardian offers system wide cookies so no matter what your prospects buy you still get the credit.
>> Click Here To Sign Up For Deal Guardian <<
5. MarketHealth
Unlike the other networks on this list MarketHealth mainly offers physical products. As the name suggests they only offer products in the health niche. The network is free and easy to join and as far as I know has no restricted countries.
An advantage of this network is that they also have CPA offers (free samples of their paid products) which are easier to convert than paid offers. Commissions are payed by Check, Bank wire or Payoneer.

>> Click Here To Sign Up For MarketHealth <<
Another great way to start earning some commissions Is to sign up for My Online Startup . This is a free online marketing course with 47 tutorial videos.
You can learn the ropes of affiliate marketing and at the same time make money from the course by promoting it yourself. You can make up to $100 commissions if someone you referred decides to take an upgrade.
So, these were my top 5 best Clickbank alternatives for beginners. Go ahead and sign up for these networks, choose your favorite products to promote and get those commissions rollin' in.