Profit Rocket Review – How to make money from Pinterest with affiliate marketing
Hello readers and fellow marketers, welcome to my Profit Rocket Review. Profit Rocket is a brand new training from Jonny Rose, and this time it's all about marketing on Pinterest. Profit Rocket will be released on December the 3rd 2020 at 10.00 AM/EST. The launch period will come to an end on December the 6th at 11.59 PM/EST.
After the official launch period is over, you will see a significant rise in the purchase prize of Profit Rocket, but we'll talk more about that further down in this Profit Rocket Review.
Pinterest is a search engine that works a bit different compared to Google or Bing. The results of your search will be displayed in images or pins. Most of these pins will re-direct you to a blog or website when you click on them. Pinterest is still overlooked by many marketers, don't make the same mistake because nowadays Pinterest has 442 million monthly active users worldwide.
Inside Profit Rocket you will learn how to tap into this huge audience of potential customers. The training is all done in easy to follow over the shoulder video tutorials. The course will take you from somebody who knows nothing about marketing on Pinterest to an absolute expert in Pinterest marketing.
Watch My Profit Rocket Review Video Below So You'll Know What To Expect

>>> Click Here For Instant Access To Profit Rocket + My Bonuses <<<
The concept of Profit Rocket is the same as in Jonny's previous courses, he only does the introduction and orientation videos. After that the main training is given by a real Pinterest expert, and in this case the honor goes to Charles Harper. If you've gone through the main training course it's time for you to implement the five extra case studies that are included in the front end of Profit Rocket.
I must say I really like Jonny's approach. By outsourcing the main training sections to experts on the matter he has been able to maintain a consistent high quality factor throughout his products. As a matter of fact I've reviewed some of them on this website, you might want to check out Commission Ignition which was all about marketing on Quora. If you're more into Instagram and Snapchat you should definitely check out Gram Grands and Gold Rush.
As I've sang praises to Jonny before in my reviews, let's give credit where credit is due. Hail Charles Harper!
But who the heck is Charles Harper?
Well, what can I say about Charles Harper, except that he's been online since computers were the size of a camper van, and that he released training courses on about everything that is online business related.
The man is a walking encyclopedia when it comes to anything that has to do with online marketing. Content marketing, video marketing, social media marketing, email marketing,…etc. Charles has seen it all, done it all and more importantly excels in all of them.
He's also the proud owner of the PLR show and creates rebrandable video content for marketers and entrepreneurs to use to train their customers and prospects.
Here's what you will get inside the members area

The course is split up into 7 sections and contains several videos
Welcome
Welcome to Profit Rocket
Understanding the power of Pinterest
Main Pinterest Training
Introduction to Pinterest
What is Pinterest all about
The Pinterest mission
The Pinterest mobile app
Setting up your Pinterest profile
Claiming your webite/Pinterest account
Other important Pinterest settings
Upgrading to a Pinterest business account
Creating boards
Creating pins
Creating communities
Automating Pinterest with Zapier
Creating image content
Creating video content
Creating audio content
How to schedule your content
Sharing content on blogs
Leveraging the Pinterest newsfeed
How to interact with Pinterest content
Creating a sponsored post
Conclusion of the main training
Case Studies: Making Money With Pinterest
Introduction to the case studies
Repeatable $100 plus days with Clickbank offers
E-Com with organic Pinterest traffic
Amazon affiliate sales with Pinterest
Creating multiple money links in your Pinterest profile
Pinterest SEO: How to go straight to #1 every time
Conclusion
You've finished, what's next
Upgrades
Here you can access or purchase all of the upgrades
Bonuses
Bing ads mastery
Facebook ads training
Solo ads training
Adwords retargetting tutorial
Instagram made simple
Extra Bonuses
How to make $150000 a month with no effort
Smart passive income course
$500 a day YouTube guide
Affiliate strategy pack
Done for you lead pages
Benefits Of Profit Rocket
Course is being taught by someone who knows what he's talking about
Case studies provided in the front end product
Beginner friendly, anyone can do this
Works in every niche
No technical skills required
Negatives Of Profit Rocket
Case studies are done by non native English speakers, this may take some time to get used to on your behalf
Pinterest requires you to pin consistently in order to see results


Price And Funnel Of Profit Rocket
The front end of Profit Rocket will cost you $9.45
( Launch period 3/12/2020 until 6/12/2020 )
From December 7th and ongoing the price will be $16.45
Get Access To Profit Rocket + My Bonuses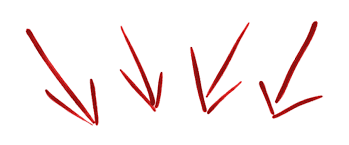 Upgrade 1 – Profit Rocket PRO: $27.45
This upgraded video course contains teaching that will bring your business to the next level using the Profit Rocket strategy. Profit Rocket PRO shows you another platform with zero competition and how you can start reaching buyers in any niche you want.
Upgrade 2 – Profit Rocket DFY: $47.45
These are 6000+ Pinterest templates – Motivational, inspirational quotes for MMO, entrepreneurs, business, etc. All completely Done-for-you. Just copy/paste and post .
Upgrade 3 – Profit Rocket Resell Rights: $97.45
Buy the Resell Rights and Jonny will bump you up to 100% Commissions Throughout The Entire Sales Funnel
Upgrade 4 Profit Rocket Coaching: $77.45
This is a 1 hour coaching call where buyers can get all their questions answered and discuss any stumbling blocks they're having with the product, or just ask anything they want about internet marketing.
My Special Bonuses For This Profit Rocket Review
BONUS 1: How To Create A High Converting Squeeze Page
Pinterest doesn't really like affiliate links, you should use the platform to drive traffic to your website and squeeze pages so you can build your list. This step by step video training will show you how to build a high converting squeeze page and thank you page. You can use the Profit Rocket method to drive traffic to your pages.
Bonus 2: The Ultimate Guide To Email Marketing
Now that you have the tools and knowledge to build your list ,you need to learn how to communicate with your subscribers. In this 4 parts guide you will learn some additional strategies to build your list, how to nurture your list and build authority, how to segment and clean your list and how to track your link clicks.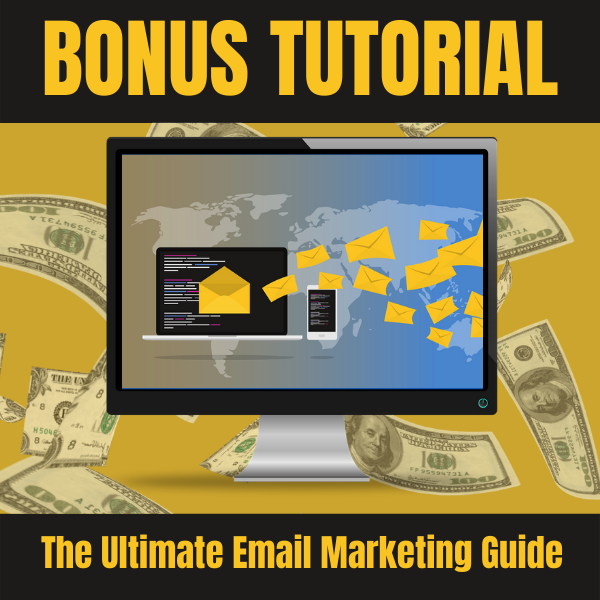 Bonus 3: Free Access To P1 Profits
In this over the shoulder video training you will learn how to build review sites and niche blogs. Apart from the traffic strategies taught in this course you can use the Profit Rocket Method to drive traffic to your websites.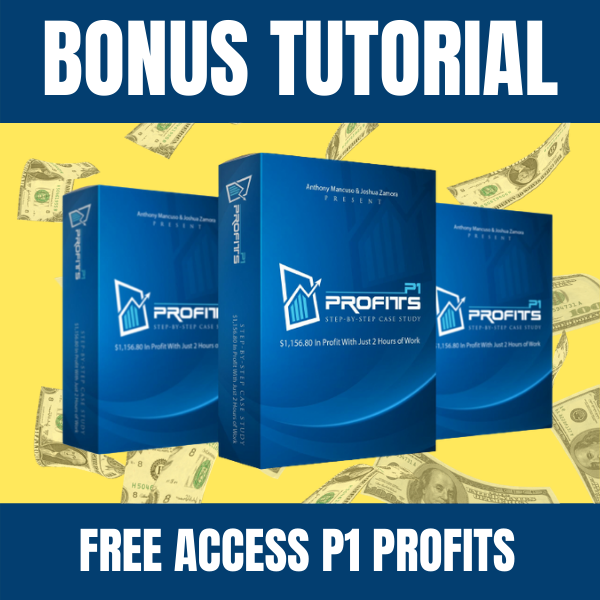 BONUS 4: Free Access To The Traffic Dominators Private Group
In this group which is owned by traffic legend Wayne Crowe, you will get free access to a large amount of tutorials to get traffic to your pages. These are all courses of high quality and most people would have to pay lots of money to get their hands on this kind of training.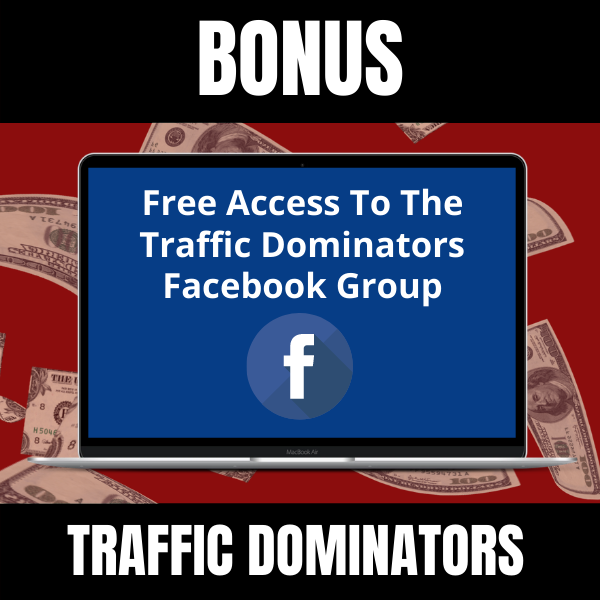 BONUS 5: All Vendor Bonuses
All the bonuses provided by the vendor will be delivered inside the members area of Profit Rocket.
Get Access To Profit Rocket + My Bonuses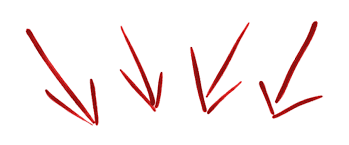 If you choose to purchase Profit Rocket via my link, then you're bonuses will be automatically delivered inside your Warrior+ account. See the picture below on how to access your bonuses.