Gold Rush Review – Unleash the power of Snapchat to float your web pages with targeted traffic
Hello readers and subscribers, welcome to my Gold Rush Review which is a brand new product by Johnny Rose and it will be released on the 7th of September 2020 at 09.00 AM/ US Central time.
In a nutshell, Gold Rush is an over the shoulder training course that is going to show you how you can start making money from Snapchat. Snapchat is a free platform that is comparable with
Instagram and there is a ton of traffic on this completely free to download app. Inside Gold Rush you will learn how to turn that traffic in to money.
So if this sounds interesting to you than stick with me during this Gold Rush Review.
While everyone else is competing on Facebook, YouTube or Google, this is an opportunity to tap in to a platform that has more than 300 million active daily users.
So as you can see there is a huge audience waiting for you. Most marketers are just ignoring this platform and they are absolutely leaving lots of money on the table.
Watch My Gold Rush Review Video Below

Who is the creator of Gold Rush?
This course is put together by up and coming marketer Johnny Rose who is taking his affiliate marketing journey to the next level at the moment. Johnny was able to go from nowhere to making thousands of dollars online in a very short period of time, about 5 months to be exactly.
He structured this course in the same way as his previous product Gram Grands.
You will only see Johnny in a couple of videos as the main training and set up is once again done by internet marketing specialist Charles Harper, followed by five marketers whom are using Snapchat successfully on a daily basis.
What can you expect from Gold Rush?
Gold Rush is going to teach you how to harness both the organic & paid ad power of Snapchat to make you a very nice income online, without the need of having an email list, spamming Facebook groups, shooting daily videos or creating your own products.
Gold Rush contains one hour of step by step video tutorials and 5 case studies from online marketers who absolutely crush it on the Snapchat platform.
After the usual welcome video and an overview video you can access your main training, which is split up in to 2 sections.
The first section contains 20 videos that will show you how to set up your Snapchat profile and all the important steps that are necessary to turn your profile in to a traffic generating machine.
The second section contains 5 case studies from 5 different marketers and this will give you a better understanding on how to utilize Snapchat in order to make money from it.
Running paid ads is still one of the best ways to generate traffic and convert sales. That's why the creators offer you some extra bonuses which are all step by step tutorials about running ads on different platforms.
These are the bonuses you will get inside the Gold Rush members area:
Master Facebook Ads
Master Bing Ads
Master Google Ads
Solo Ads Mastery
Instagram Mastery
Price And Funnel Of Gold Rush
The front end of Gold Rush will cost you $9.45
Upgrade 1: Gold Rush Pro at $27 with a down sell at $17
This is the UPGRADED course which contains 20 advanced video modules that will bring your business to the next level with SnapChat.
Upgrade 2: Gold Rush Done For You at $47 with a down sell at $27
Save yourself hours of work. In this upgrade you will get 6000 Snapchat templates with motivational and inspirational quotes.
Upgrade 3: Gold Rush Profile Booster at $147 with a down sell at $97
In this upgrade your Snapchat profile will get a boost with 300 followers. This is all done for you and will give your profile social proof, engagement and more visibility.
Upgrade 4: Gold Rush Coaching at $77
In this upgrade you will get one on one coaching from Johnny. You can have your Snapchat profile reviewed and discuss any stumbling blocks that you're having with the product, or just ask anything you want about internet marketing.
Upgrade 5: Gold Rush Reseller Rights at $97 with a down sell at $67
Get the reseller rights to Gold Rush and sell the product as if it was your own. You keep 100% commissions throughout the entire funnel.
Pros And Cons Of Gold Rush
Pros
As always very detailed explanation of the platform by Charles Harper
No email list or any of the technical stuff required to get started
This is an Evergreen marketing method
Cons
5 case studies can be overwhelming for some people, just pick one strategy and go all in
Conclusion
This course offers you a method that has been proven to work but is often overlooked by most marketers. If you learn how to use this platform correctly you are going to see results as there is much less competition compared to other social media platforms.
GET ACCESS TO GOLD RUSH + MY BONUSES


My Special Bonuses For This Gold Rush Review
BONUS 1: Facebook Monetization Video Course
In this over the shoulder video course you will learn how to make money on Facebook without having to spam your links all over the place and without the risk of getting your account shut down by Facebook.
BONUS 2: CPA Marketing Video Course
In this step by step course you will learn where to find and how to convert CPA offers. It is widely known that CPA offers convert a lot better than regular affiliate offers as there is no cost involved for the people who sign up.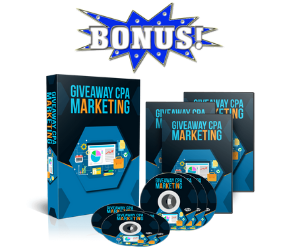 BONUS 3: Instagram Marketing Video Course
In this video course you will learn everything you have to know to make your marketing efforts on Instagram successful.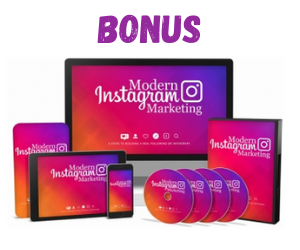 BONUS 4: Free Access To Passive Class
Inside Passive Class you're about to learn how to build up several recurring income streams and building a highly responsive email list at the same time. Best thing is that you get instant approval to promote Passive Class and make affiliate commissions on the up sells of this course. This is an offer that will convert very well because the front end is a free give away.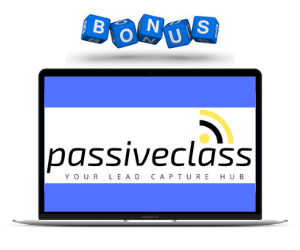 BONUS 5: All The Vendor Bonuses
All of the bonuses provided by the vendor Johnny Rose will be delivered inside the members area of Gold Rush
GET ACCESS TO GOLD RUSH + MY BONUSES


If you choose to purchase Gold Rush via my link, you're bonuses will be automatically delivered inside your Warrior+ account. See the picture below on how to access your bonuses.