Traffic Cataclysm Review – The complete guide to Facebook timeline domination
Hello there everyone and welcome to my Traffic Cataclysm Review. Traffic Cataclysm is the latest product from Philip Johansen and Dan Khan which is going to be released on November 29th 2020 at 09.00 AM/EST.
Truth be told, I'm not really familiar with either Philip or Dan, besides knowing that they are both members of Jono Armstrong's MOF. So I opened up the JV page without knowing what to expect, but then there was something on the page that immediately caught my attention, I saw that Jasdeep Singh was also part of this launch!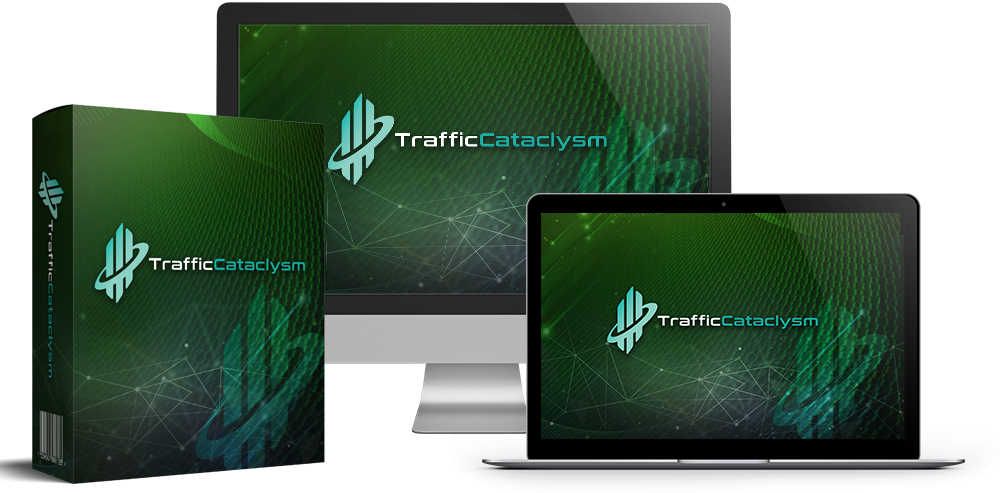 For those of you who don't know who Jasdeep is, well he owns one of the biggest traffic companies in the online marketing industry and he is the go-to traffic provider for many of the bigger affiliate marketers.
When I got access to the course I thought it was going to be about paid traffic, but I couldn't be more wrong, Traffic Cataclysm is all about getting free organic traffic from your Facebook timeline.
Now you might be thinking that you've seen this sort of training a gazillion times before. Well let me tell you that most of you out there haven't, NOT in the way that Jasdeep is going to teach you in this 7 hours of pure valuable training.
So if you really want to learn how to turn your Facebook timeline into a lead spitting machine, then stay with me during this Traffic Cataclysm Review.
Watch My Full Traffic Cataclysm Review Video Below

>>> Click Here To Get Instant Access To Traffic Cataclysm + My Bonuses <<<
Who is the creator of all this precious content?
As you probably already guessed all of the training is done by Jasdeep, apart from the welcome video there is no appearance from either Philip or Dan.
And I don't want to be disrespectful to Philip or Dan because I've not seen any of their previous trainings, but letting Jasdeep do all of this training was the best move they could make.
Jasdeep is a traffic legend, both in paid traffic and organic traffic. He is one of the most well known solo ad providers in the online marketing world, his clicks aren't cheap, but the man always delivers high quality leads.
Jasdeep build his lists in a completely different way compared to most other solo ad vendors. He also doesn't share or sell his leads with other vendors, so his leads don't end up on a multitude of solo ad vendors lists.
Some of his regular customers are big names such as Ben Martin, Bryan Winters and Rob Reece. Now if you're into affiliate marketing for longer than 5 minutes and you've not been living under a rock, then you surely heard these names before.
If you want to find out more about Jasdeep Singh, you can do so over here.
Here's what you are going to learn
You're going to learn how to set up your social media channel for business purposes, how to find the right audience, how to create valuable and engaging content, how to plan your posts, how to get massive engagement and how to warm up the Facebook algorithm, and much much more.
This method DOES NOT involve spamming your links into Facebook groups or other people's timelines. This is all about creating your own audience, engaging with that audience and providing value for them. You're going to build up the "know, like and trust" factor which will automatically turn them into fans and paying customers.
You can basically replicate Jasdeep's whole system that made him over $68.000 in just 30 days without spending a single cent on traffic.
The method is also very beginner friendly because you don't need an email list, you don't need a website, you don't need to create videos, you don't need to be a copy writing expert and you don't need to create your own products.
The only thing that you have to do is take massive action on a daily basis. This is not a push button solution that's going to bring you riches overnight, so you are going to have to put in some time and effort before you see results.
Here's what you will get inside the members area
The course is split up into 3 sections that contain several videos with over 7 hours of premium training
Welcome Video
This is the usual welcome video that we see in most courses nowadays
Main Training
Overview of Facebook content marketing
The organic marketing sequence
Optimize your social media channel
Finding buyers and building your audience
Creating your content – step by step tutorials and examples
How to plan your content the easy way
How to get massive engagement on social media
How to warm up the Facebook algorithm for maximal results
Over the shoulder process of organic marketing
The 30-day challenge – Become an organic marketing expert in 30 days or less
Sales Mastery
How to literally sell anything directly from your FB/social media account
How to sell via DM conversations
Making high ticket sales
How to build a unique personal brand on social media
Benefits Of Traffic Cataclysm
Taught by a traffic expert who actually does what he teaches
Over 7 hours of solid training, no fluff and no filler
Beginner friendly as you don't need any tools or previous experience to get started
This is all about free organic traffic, no paid ads
No spamming techniques but building a true tribe of followers
Negatives Of Traffic Cataclysm.
There is a lot of content in this course so don't get overwhelmed, other than that none
Price And Funnel Of Traffic Cataclysm
Traffic Cataclysm front end will cost you $12.95
Get Access To Traffic Cataclysm + My Bonuses

Upgrade 1 Cataclysm Hack at $47
You will get a full case study of how a google ads expert turns penny clicks into big ticket commissions.
Upgrade 2 7X Income at $97
You will get reseller rights to 6 other products and get 100% commissions from all of them! You can choose any of these products to use with the Traffic Cataclysm method and cash in twice the amount of money.
Upgrade 3 Unlimited Traffic at $197
You will get to put your pixels on Philips sales pages to get buyer traffic flowing to your offers.
Upgrade 4 DFY INCOME FUNNEL at $147
You will be able to import a done for you funnel personally made by our team to place on your profile to build your list and earn commissions daily.
Upgrade 5 Reseller Rights at $97
Sell "Traffic Cataclysm" as if it is your very own product and keep 100% of the commissions throughout the entire funnel
All of these upgrades come with the usual down sells, so if you're interested in any of these, then click the no thank you button and you will be re-directed to the down sell page. Save yourself some serious cash!
My Special Bonuses For This Traffic Cataclysm Review
BONUS 1: Facebook Ads Domination 2.0
Inside Traffic Cataclysm you're going to learn everything about getting free traffic from Facebook. In my bonus course which contains 10 tutorial videos and 10 PDF files, you'll learn everything about getting started with paid traffic on Facebook. This training is filled with tips and tricks and all the do's and don'ts to create a high converting Facebook ad.
BONUS 2: Free Facebook Traffic Secrets
In this guide you're going to learn some additional strategies to get you even more free traffic from Facebook. The methods laid out in this guide have been proven to be very effective and will work like gangbusters if you implement them correctly.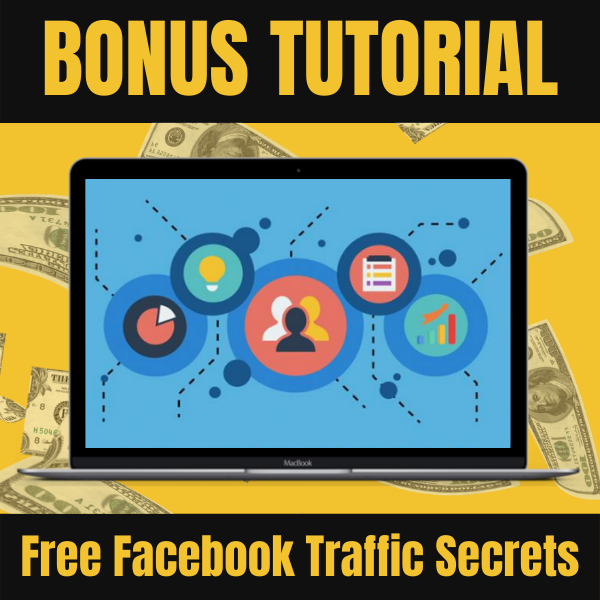 BONUS 3: How To Succeed With Bing Ads
Another great way to get traffic to your offers is by using dirt cheap clicks from Bing Ads. In this 10 part video tutorial you will learn how to use the advertising platform and how to set up your ads for the highest conversions.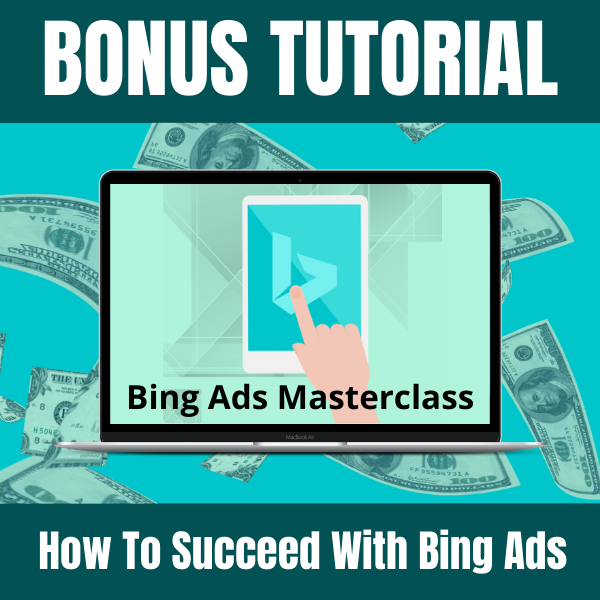 BONUS 4: The Ultimate Email Marketing Guide
Although everything you're going to learn in Traffic Cataclysm can be done without an email list, I still strongly advice to build yourself a list. Inside this 4 parts guide you will learn everything about email marketing, from building your list,how to engage with your subscribers, segmenting and cleaning your list up until tracking your link clicks.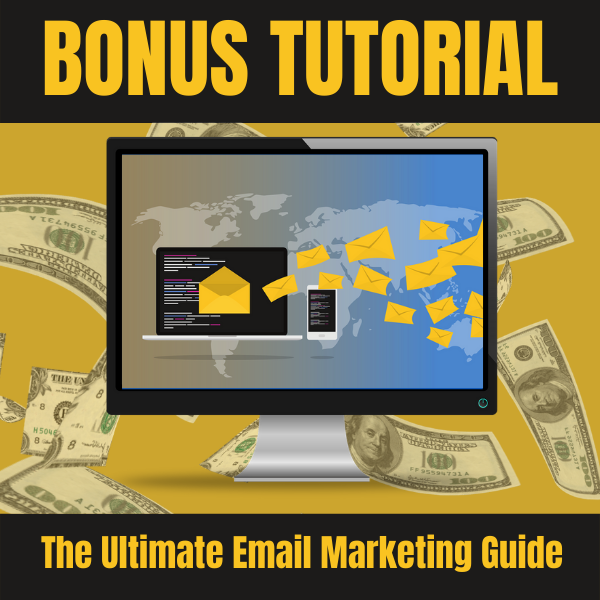 BONUS 5: All The Vendor Bonuses
All the bonuses provided by the vendor will be delivered inside your members area of Traffic Cataclysm.
Get Access To Traffic Cataclysm + My Bonuses

If you choose to purchase Traffic Cataclysm via my link, then you're bonuses will be automatically delivered inside your Warrior+ account. See the picture below on how to access your bonuses.