Is Jaguar Jackpots a real bargain or just another cat in the sack product – let's find out in my Jaguar Jackpots Review
Let me just start of my review with something I rarely do, and that's shouting it out in full glory: Yes, Jaguar Jackpots is an absolute steal! Not only are you given front-end access to 12 internet marketing courses by Dawud Islam, you will also get instant approval to promote these products as an affiliate, and here comes the real kicker, you'll get 100% commissions on the whole funnel! This is as close as it gets to having your own products. Now this is all great. but does this automatically means that the product is flawless, of course it isn't so let's jump straight into my Jaguar Jackpots Review.
If you're a regular visitor of my blog, then you probably know the love/hate sentiments I have towards the creator of this product,Dawud Islam. If not, you can find out in my Leopard Lists Review and Dolphin Dividends Review.
Watch my Jaguar Jackpots Review Video Below

So what is Jaguar Jackpots all about?
Well it's actually a collection of all the products that Dawud has released previously. They cover a wide variety of subjects all related to the make money online niche, such as creating low content books, building an email list, traffic generation, membership sites, recurring income strategies and creating your own products.
These are just a few examples of the the many things you'll get to learn.
Now apart from the countless hours of training where you can gain a lot of knowledge that you can implement in your own online business, for me as an affiliate marketer, getting reseller rights is what gets me most excited.
Getting reseller rights basically means, receiving 100% commissions throughout the whole funnel of these products. And believe me when I say that reseller rights often don't come cheap.
Myself, I'll be taking advantage of these reseller rights with paid traffic, as it will drastically improve my chances of making an instant profit.
What you'll find inside the members area of Jaguar Jackpots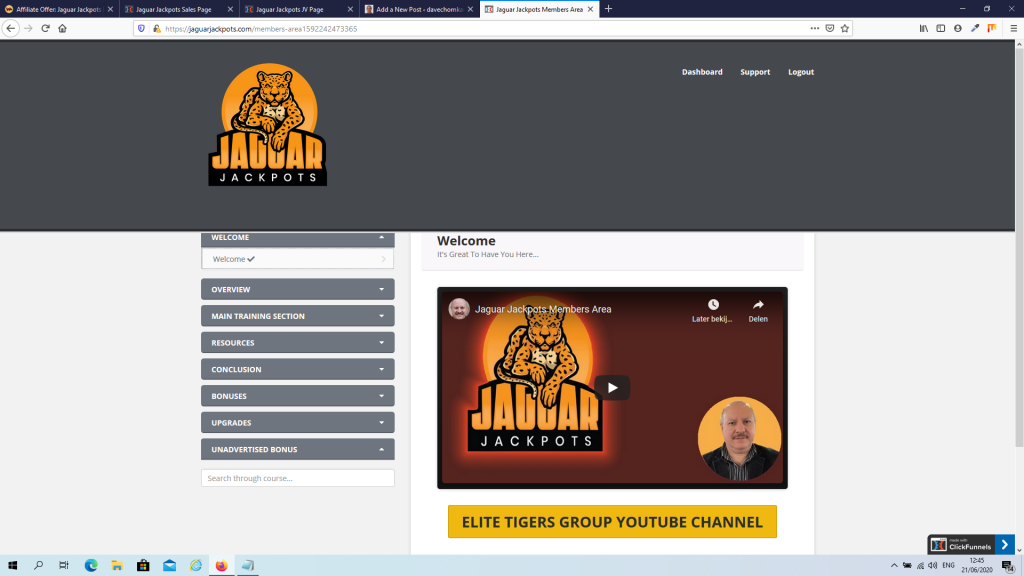 Welcome video
Overview video of Jaguar Jackpots
Introduction to the training ( how to access and use the products )
Cash List Creator ( access to a course on creating membership sites )
Moocow Moolah ( access to a course about simple ways to earn money online )
Tigers Traffic ( access to a course on traffic generation )
Panther Profits ( access to a course on creating a list by organizing a competition)
Eagle Emails ( access to a course on high converting email marketing )
Leopard Lists ( access to a list building course )
Cougar Commissions ( access to a launch jacking course )
Internet Marketing Alphabet ( access to A to Z course on internet marketing )
Puma Products ( access to a product creation course)
Panda Payments ( access to a course on recurring payments )
Greyhound Giveaways ( access to a course on how to make money online by giving away things )
Dolphin Dividends ( access to a course on creating low content books )
Wrapping things up
Resources ( Surefire Wealth Club Silver Membership )
Conclusion (motivational video )
Bonuses ( 5 extra courses on affiliate marketing )
Upgrades
Unadvertised bonus
Pricing and Funnel
Main product Jaguar Jackpots $14.95
You will get access to the front end of all 12 of Dawud's own previously released products. But you will also get reseller rights to sell all 12 products as your own and keep 100% commissions throughout the entire sales funnels.
Upgrade 1: Jaguar Jackpots PRO Version $37 down sell at $17
In this great upgrade, you will get a FREE version of each of the 12 products that you can GIVE AWAY FREE to people (FE only). Use it to build a huge list, whilst at the same making big commissions throughout the rest of the sales funnel.
I really recommend to pick this up at the down sell price, as this will increase your chances of making a profit, and it will automatically improve your affiliate score on Warrior+ ( a free sale counts as much as a paid sale).
This is a great way for newcomers to assure they get affiliate approval for future products.
Upgrade 2: Steal My Traffic $197 down sell at $97
Put your pixels into all of Dawud's previous sales pages and benefit from thousands of visitors that will turn into easy affiliate commissions.
Upgrade 3: Reseller rights to Jaguar Jackpots $37 down sell at $17
Complete your set of reseller rights by also picking up 100% reseller rights to Jaguar Jackpots. Sell it and keep 100% across the entire funnel.
Upgrade 4: Mega Traffic Package $197 down sell at $97
Get 10 solo ads to Dawud's entire network of 25 sites in the make money online niche PLUS plug in any URL of your choice into the ad rotators at all of these 25 sites.
Upgrade 5: Launch a Product with Dawud (Limited to 5 persons only) $997
This is an opportunity to launch a product with Dawud. Guarantee yourself success and a buyers list that will earn you money for years to come by taking advantage of this unique opportunity. Strictly limited to FIVE people.
Pros and Cons
Pros
countless hours of training on how to become a successful affiliate marketer
reseller rights to 12 products
very affordable for what you get (CHEAP)
Dawud is easy to listen to and teaches a lot of useful things
Cons
Not all 12 courses are equally interesting
free giveaway option not included in the front end
Conclusion
Very affordable purchase and a good way to finally see some rewards for your efforts. I highly advice to pick up upgrade 1 (down sell) if you can afford it, as this will give you the ability to build up your affiliate score and you will not get any refund questions because this is a free giveaway.
Click The Button Below To Get Access To Jaguar Jackpots And My Bonuses




My Special Bonus Package For Jaguar Jackpots
BONUS 1: Ten additional DFY products
These ten additional products are perfect to use as lead magnets or bonuses in your affiliate campaigns. Use them as they are or feel free to optimize and tweak them to your needs. They come with images and squeeze pages for you to use.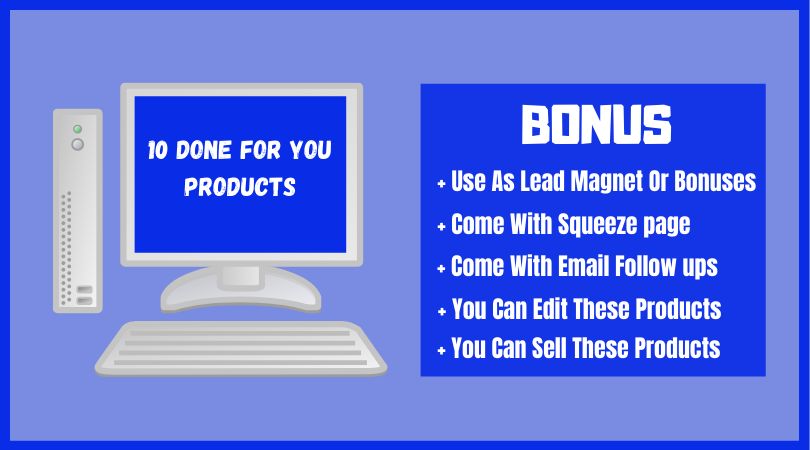 BONUS 2: My traffic generation cheat sheet
This cheat sheet is filled with golden nuggets on how to drive traffic. Use the different strategies to drive traffic to your Jaguar Jackpots products.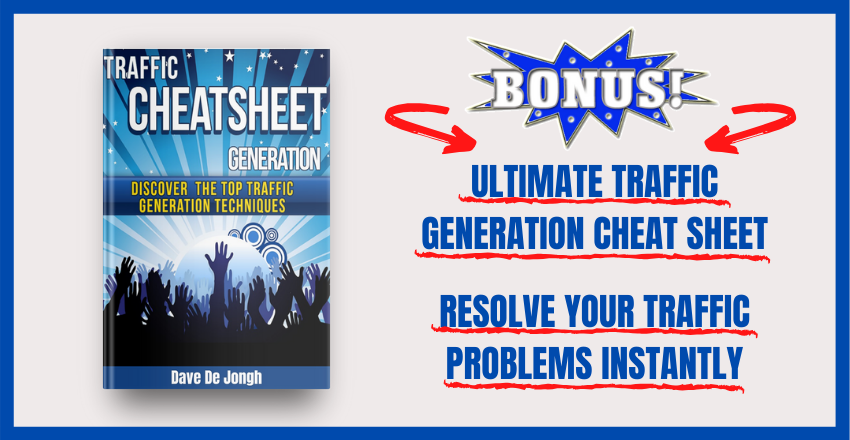 BONUS 3: Full blown YouTube Traffic course
In this video course you'll learn how to effectively drive traffic to your offers by using the power of YouTube
BONUS 4: Re-targeting Tutorial
In this video tutorial you'll learn exactly what re-targeting is and how to do it the correct way.
BONUS 5: All the vendors bonuses
All of the bonuses provided by Dawud Islam will be delivered inside the members area of Jaguar Jackpots.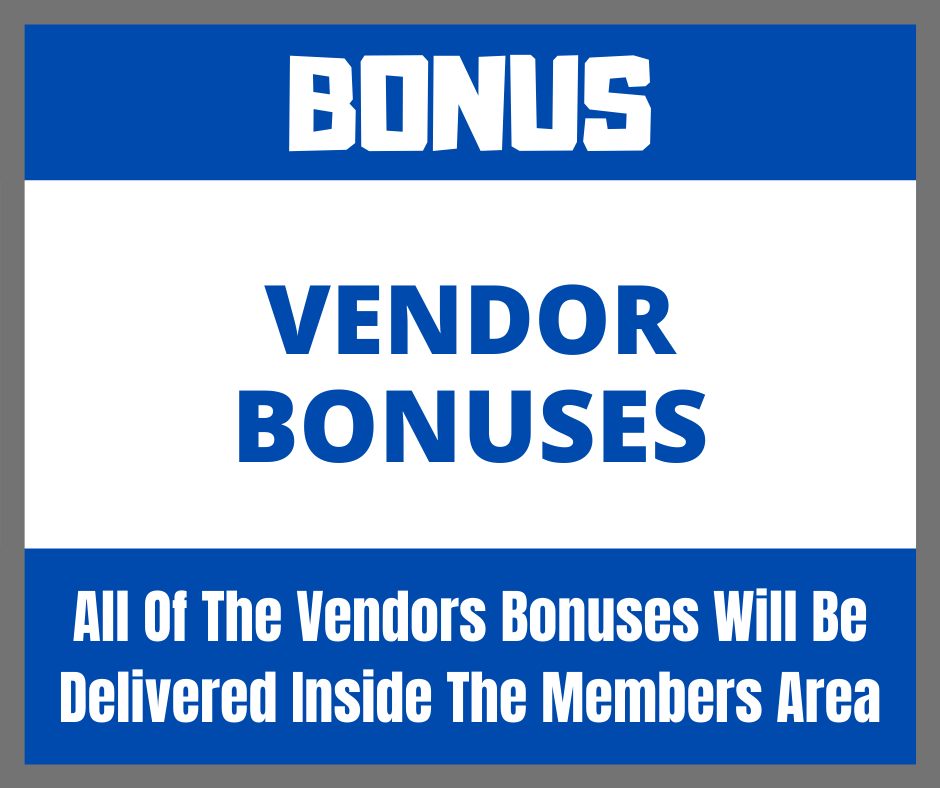 Click The Button Below To Get Access To Jaguar Jackpots And My Bonuses


If you choose to buy Jaguar Jackpots via my link, you're bonuses will be delivered inside your Warrior+ account. See the picture below on how to access your bonuses.