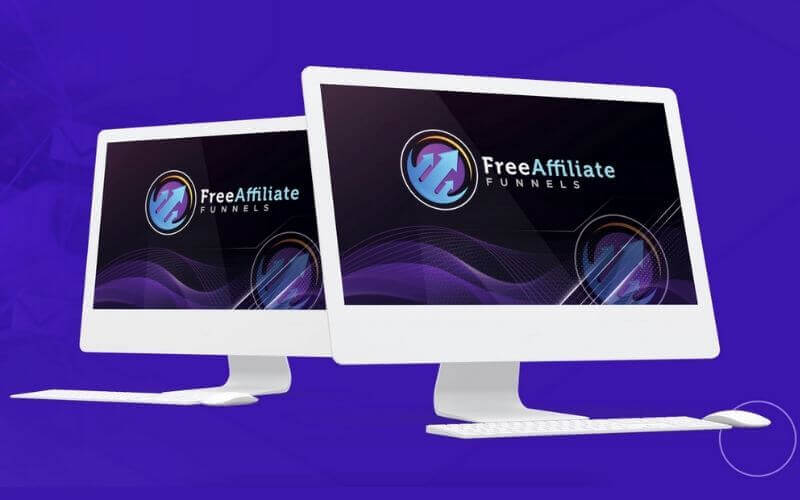 Free Affiliate Funnels Review – Get Access To 10 High Converting Sales Funnels And Use Them To Build Your Own Email List
Hello everyone and welcome to my Free Affiliate Funnels Review. Free Affiliate Funnels is a brand new product by Kevin Fahey where you get access to 10 of Kevin's own sales funnels. Each funnel comes with a free front end product that you can give away in order to build your email list.
All the products that serve as a free giveaway are proven bestsellers that Kevin released over the years.
Some products are training courses while others are Premium PLR reports, or full publications of his world-renowned checklists. Either way, each funnel will have 4 up-sells and that's where you'll make your money.
== Watch My Free Affiliate Funnels Review In Video Format ==

Get Access To Free Affiliate Funnels + My Bonuses


Kevin offers 2 options to promote his done for you funnels:
Option 1: Just send traffic to the funnels and earn commissions from ALL the products in the funnels, including a recurring commission for his IM Checklist membership site.
Option 2: Download all the DFY squeeze and delivery pages and build your own email list. This option requires that you have your own hosting and a domain name.
Personally, I would go for option 1 but with a twist. Just create your own squeeze pages with Getresponse or whatever autoresponder that you might use. Once people sign up, re-direct them to the sales page of the free offer.
By doing so, you still collect the email addresses without having to host the pages yourself. Your autoresponder hosts the squeeze pages while all the other pages are hosted on Kevin's servers.
Whichever way you choose to go, Kevin also provides all the training to set up your funnels, email follow-up sequences, extra bonuses and support. So, you could literally be up and running in no time at all.
And he didn't stop there either. Kevin also included extra training to get traffic to your funnels because without traffic your funnels are as useless as an ashtray on a motorbike.
Free Affiliate Funnels goes live on 30/04/2022 at 09.00 AM/EST
Do I really need a funnel to make affiliate commissions?
Well, if you tried to make money for a while as an affiliate then you already know that answer. So, yes you really need a funnel. Truth is that crafting a high converting sales funnel is determined by a combination of things that have to be nailed to a T.
You need to be able to address all the pain-points of your potential customers. Then figure out WHAT to say to get them to buy and saying the right thing consistently across the entire funnel.
And finally, you need to be able to create valuable offers that can close the deal… Which is an art in itself. Unfortunately, this art comes with a lot of trial and error.
It can take years to figure these things out and develop a smooth process that you can follow to increase the chances of building a profitable funnel.
And that's where Free Affiliate Funnels comes in. Kevin did all the hard work on your behalf. These funnels are battle-tested and proven to convert!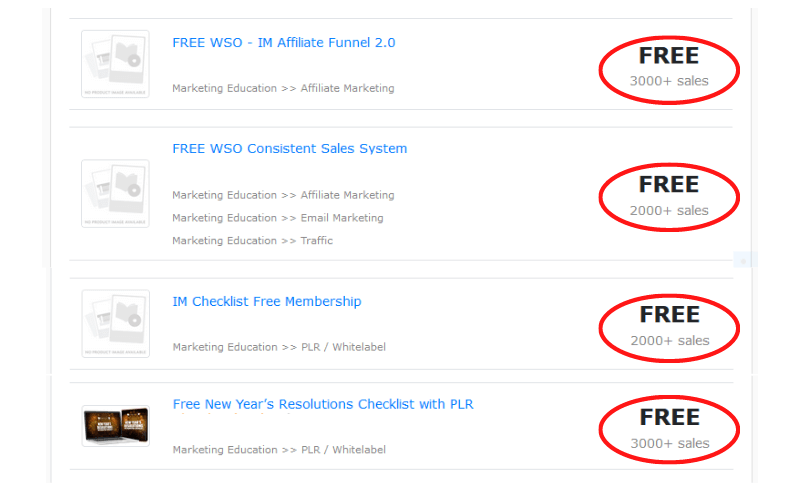 As the proof is always in the pudding, just take a closer look at the picture above. Yep, that's right that's 10.000 subscribers that went onto Kevin's email list from just 4 simple free giveaways.
Do you think you'd be making money with 10.000 subscribers? I bet you would!
== Watch The Free Affiliate Funnels Review Demo From Kevin ==

Here's what you get with Free Affiliate Funnels
You'll get the funnels, the page builder templates, followup emails and all of the training inside the members area.
Here's an overview of the funnels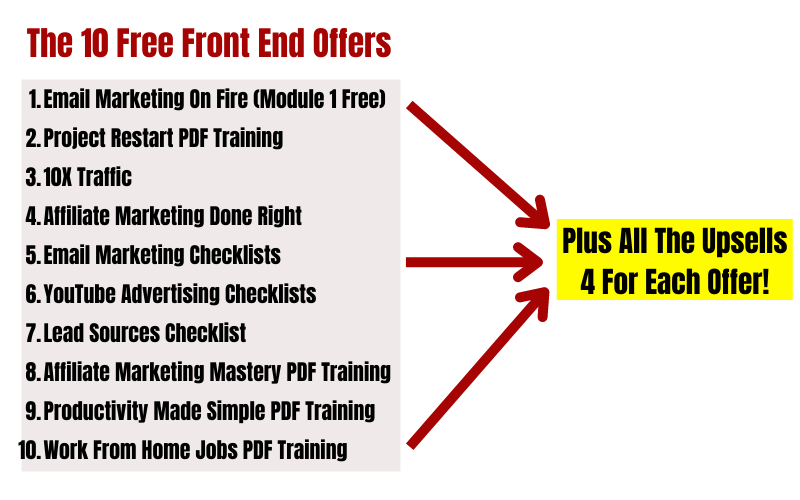 ---
Price And Funnel Of Free Affiliate Funnels
Get Free Affiliate Funnels + All My Bonuses For $16.95


Important Notice: This is on a dime sale and the price will slowly rise to $27
On 06/05/2022 The Price Will Be $27 – NO Exceptions!
Upgrade 1 Free Affiliate Funnels Reseller $97
Get 100% commissions on every product in the done for you funnels.
Upgrade 2 Free Traffic Shotgun $27
Upgrade 3 Marketing Power Pack $47
Upgrade 4 IM Checklist Trial Membership – $3 Trial Then $17.95/Month
Should You Get This?
A resounding, YES! But only if you're prepared to put in time and effort to drive traffic to your funnels. Without traffic your funnels will be worthless. Kevin provides lots of training on getting traffic, as do I with my bonuses. So, you've got no excuse to not put this into action.

Don't let this amazing product die a slow death on your computers hard-drive. Money does not fall out of the sky when you push a button on the internet. It never has. And believe me, it never will.
Still Not Convinced…Here's What Top Marketer David Perdew Thinks About Kevin's Products

Get Access To Free Affiliate Funnels + All My Bonuses


BUT WAIT…THERE'S MORE…
You Also Get ALL The Bonuses Below If You Purchase
Free Affiliate Funnels Through My Link Today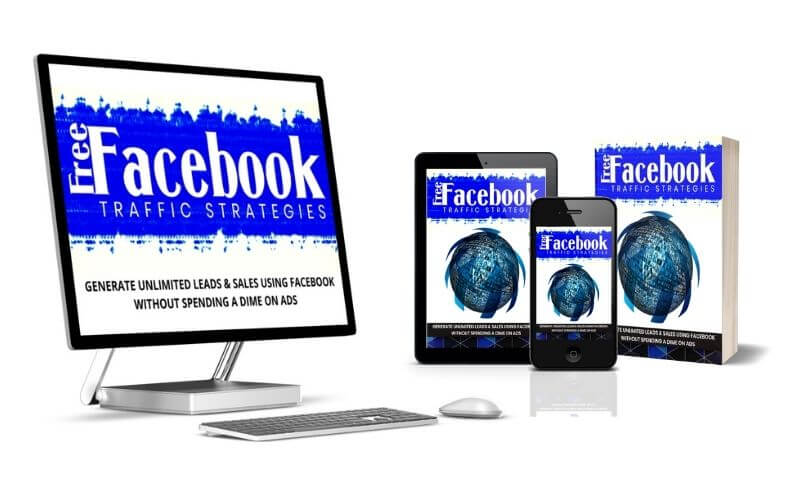 With this bonus you'll get an extensive guide and video tutorials that will show you how to get an unlimited amount of leads and sales from Facebook. Nowadays every wannabee marketer and their grandma are on Facebook BUT only very few of them are actually seeing results from their efforts.
Facebook marketing is not about going into Facebook groups and spamming your links all over the place. It's about building a REAL tribe, build rapport with your followers and gain their trust.
Once you achieved that, they'll snap up everything you put in front of them. This training will show you exactly how it is done…Quickly and efficiently!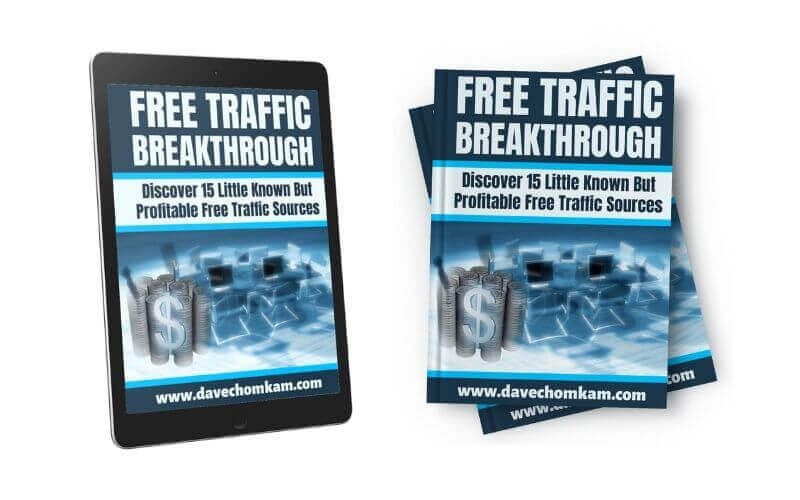 In this bonus you'll get access to 15 little known but profitable traffic sources. Not only am I going to reveal the traffic sources, I'll also guide you through each and every one of them, and give you a step by step action plan to use them in order to get the best results possible.
These are 15 traffic sources that aren't Facebook, YouTube, Quora or any of the usual suspects. Call them sleeping giants, if you will.
In this bonus you're going to discover how to craft emails that will get opens, clicks and sales. I'm literally going to lay out the best principles of email copy-writing.
We're going to talk about:
How to get inside the mind of your reader
How to craft the perfect subject line
How to personalize your emails
How to create compelling body copy that gets readers to take action
And so much more…
As an extra add-on you also get my checklist to supercharge your email list. This checklist will take your email marketing to the next level.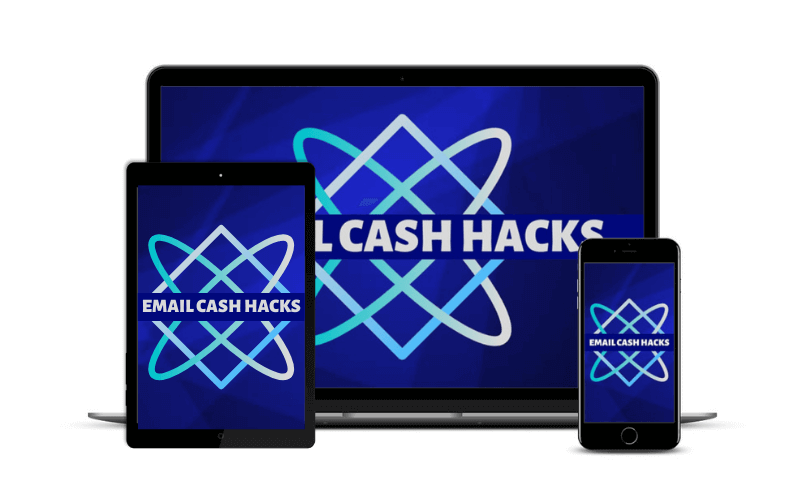 In this bonus you'll get access to a guide with 17 standalone strategies and techniques to increase your email profits and get much better results. I will walk you through each one and explain in detail how they work.
Just take action and implement the strategies as you follow along and I guarantee you will make a lot more money and sales from your emails.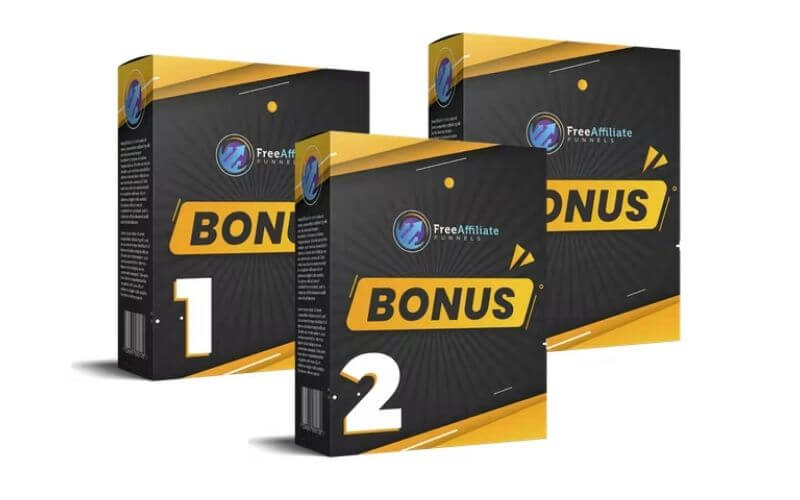 These are all the extra bonuses from Kevin Fahey and they will be delivered inside your members area of Free Affiliate Funnels.
Looks Good, Huh! Well To Get All These Bonuses All You've Got To Do Is…
Give That Blue Button Below A Good 'Ol Click


If you purchased through Warrior Plus…Log into your account, find your purchase and click on the blue affiliate bonus button to access your bonuses
Still here? Well, then you managed to read my entire Free Affiliate Funnels Review. If you have any questions about this review or my bonuses, then leave a comment below and I'll get back to you as soon as possible.