How To Use Warrior Plus – What is Warrior Plus and how do I make money using it?
Warrior Plus is one of the most popular marketplaces to either buy or sell digital info products. The platforms main focus is on products in the make money online niche. It's a great place to get started as a beginner, but it comes with a learning curve just like any other platform. In this post I'll explain how to use Warrior Plus, so you'll get a clear view of how the platform works.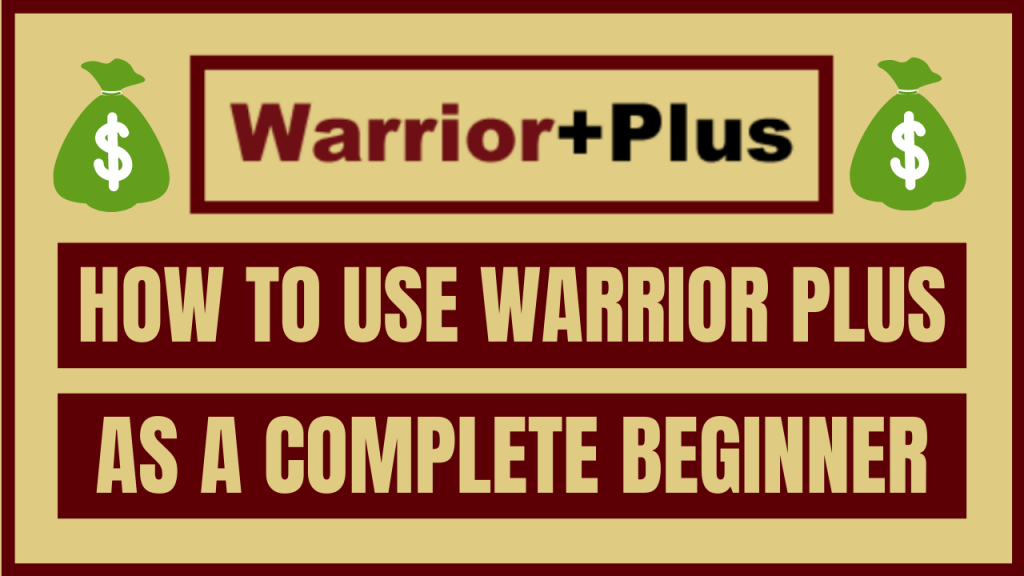 A lot of people feel overwhelmed when they're just starting out as an affiliate on Warrior Plus. The main reason for this is the sheer number of features and options available on the platform.
You may not know what some of the terms mean or how to request your affiliate link and so on. But don't freak out, your good ol' pal Dave is here to answer some of the most common questions that new affiliates have.
So without further ado, let's dive in and get those questions answered
1.How do I get my affiliate link?
If you're new on the platform than you should always sent a note with your affiliate request. In this note you want to inform the vendor about who you are, why you want to promote his offer and how you are planning to promote the product.
Always address the vendor by name and don't lie in your request notes. Do not make any bold claims such as having a big email list or a thriving website if you can't prove it. There's nothing wrong with being a newbie, we all started out as a clueless beginner with no experience whatsoever.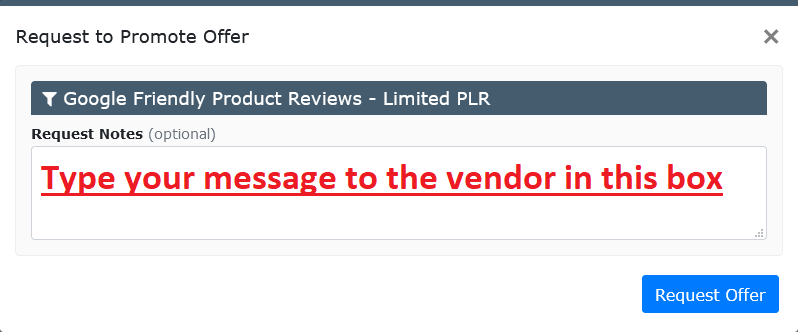 If the vendor decides to approve your request, you'll get a confirmation email telling you that you've been granted permission to promote the offer. Click on the link in the email and log in to your Warrior Plus account, and your link will be there waiting for you.
If you're having a hard time getting approved, then you might want to check out this blog post.
2.How do I add a bonus to my affiliate link?
If you want to ad a bonus to your promotion, you'll first need to get approved.
When your link is approved:
Click on the 'Get Link' button next to the product name
You'll then be able to see a field that says "Buyer Bonus URL"
Paste the URL link to your bonus in this field
Your bonus needs to be hosted either on your own server, your YouTube channel or alternatively you could use a simple Google Doc.
You should always send your customers to an opt-in form first before they can access your bonuses, this way you'll be able to build a buyers list.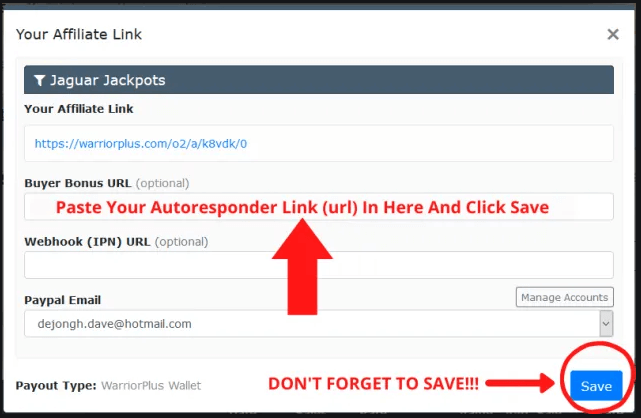 If you want to add specific bonuses to certain upgrades in the funnel, you'll have to click on the product name.
A menu with the 3 following tabs will appear:
Overview
Funnel Map
Products
Now click on the 'Products' tab and you'll be able to see all the products in the funnel. Next to all the products there will be a tiny gift basket icon. Give it a click and you'll be able to add your specific bonus URL to that upgrade.
If you want to see the entire sales funnel than you just need to click the "Funnel Map" tab. Some vendors will go completely overboard here and ad a gazillion of up-sells and down-sells.
Do yourself a favor and steer clear from such offers as they are just a money grab for these greedy vendors. Usually these kinds of offers also have an exorbitant refunds rate.


If you need more info about creating your own custom bonuses then check out this blog post.
3.What is the Warrior Plus wallet?
The Warrior Plus wallet was created in order to keep the vendor's PayPal account safe, and it's the place where all of your incoming commissions will be held until you're able to withdraw them. You'll be able to withdraw your delayed commissions in one go to your PayPal or bank account once they become available.
Depending on your affiliate score, the length of time your commissions will be delayed will vary. New affiliates usually have a 30-day delay, while more established affiliates may have a delay of just a few days or even no delay at all.
Always keep in mind that a single transaction is better than multiple small transactions of money going in and out almost immediately.
You absolutely want to avoid making the PayPal algorithm detect suspicious activity, even if you're perfectly legitimate. You wouldn't be the first marketer that gets his PayPal account blocked for no apparent reason.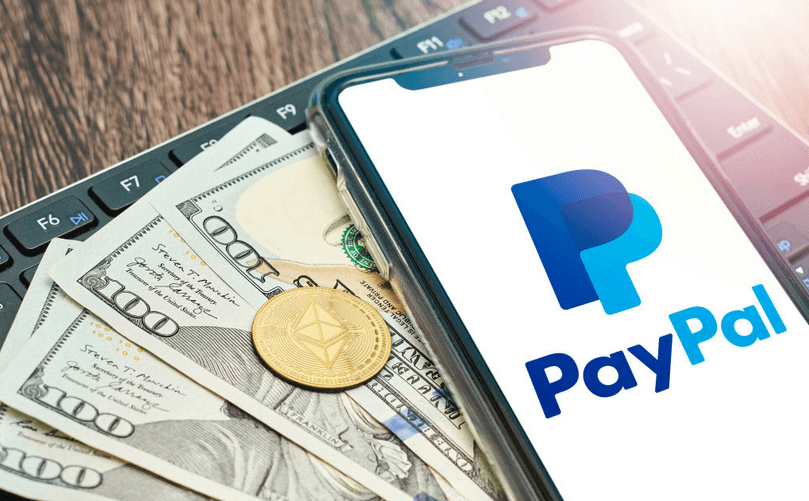 4.What do the terms 'hops' and 'pulse' mean?
The term hops refers to the number of times people have clicked on your affiliate links. The 'pulse' of a product refers to it's popularity and how many affiliates are making sales from it. The pulse score will decline over time, but that is not a reflection of the product's quality or how well it will convert.
Don't stare yourself blind on these metrics because in reality they're not that important when promoting a product. They can give you an indication of how well a product is converting during the launch period, other than that, these metrics are useless.
The only metric that should be of any importance to you is your own number of sales, and that number will only depend on your promotional efforts.
If you go the extra mile in your promotions you can still pull in lots of sales even if you've not glanced once at the pulse or hops.
5.Where can I find offers to promote?
The following link will give you a whole list of products that you can promote:
https://warriorplus.com/affiliate/offers
6.Where can I see my daily affiliate stats?
To see your stats you'll need to go here:
https://warriorplus.com/affiliate/stats
If you want to see your stats for a longer period of time, you can sort them by date range.
7.How do I know where I stand in a JV contest?
If you want to see the leader board for a product that you're promoting, you'll need to go to the affiliate dashboard and click on the 'Offers' tab. Then find the product you're promoting. You can either do a search by the vendor's name or the product title.
Once you find the product listing, if there's a contest, you'll see a little gift basket icon on the left of the product name. Click on it and you'll be taken to the affiliate sign up page and there will be a link to the contest at the bottom of the page. Click on the contest link and you'll see the leader board.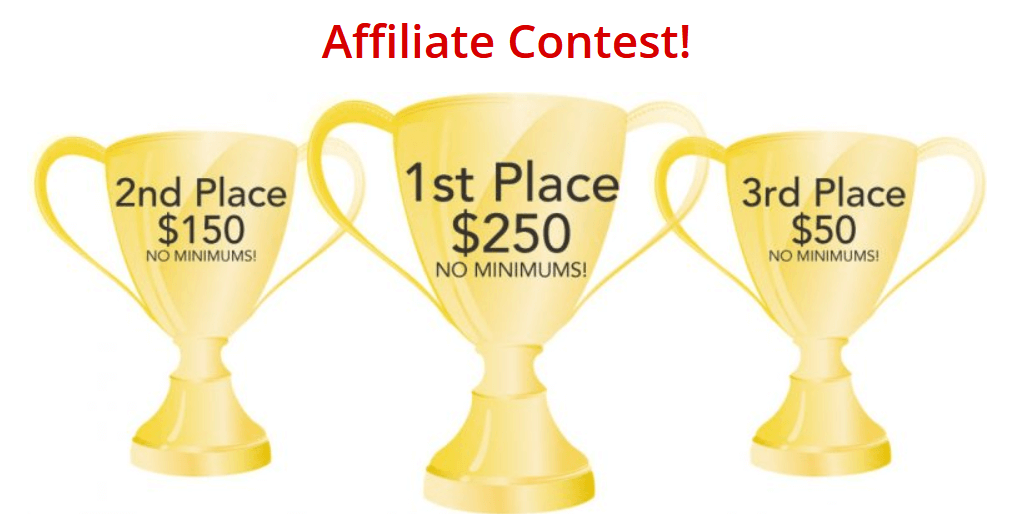 8.How do I see my affiliate score, refunds, etc?
You're able to get a detailed overview of your account over here:
https://warriorplus.com/account/summary
These were some of the most asked questions that new affiliates have when they try to figure out how to use Warrior Plus.
If you need a more in-depth or personal question answered then you can always chat with the support desk of Warrior Plus by clicking on the red icon in the lower right corner of the screen.
Or you can contact support over here: https://help.warriorplus.com/en/
You might want to consider joining the Facebook Group and get your questions answered by other members of the group.
Join the FB group over here: https://www.facebook.com/groups/wrplus/
Warrior Plus has a lot of marketers on the platform that are big earners. If you use it well and you put in some extra effort when you run a promotion, you too can become a familiar face on their leader boards. I wish you all the success.