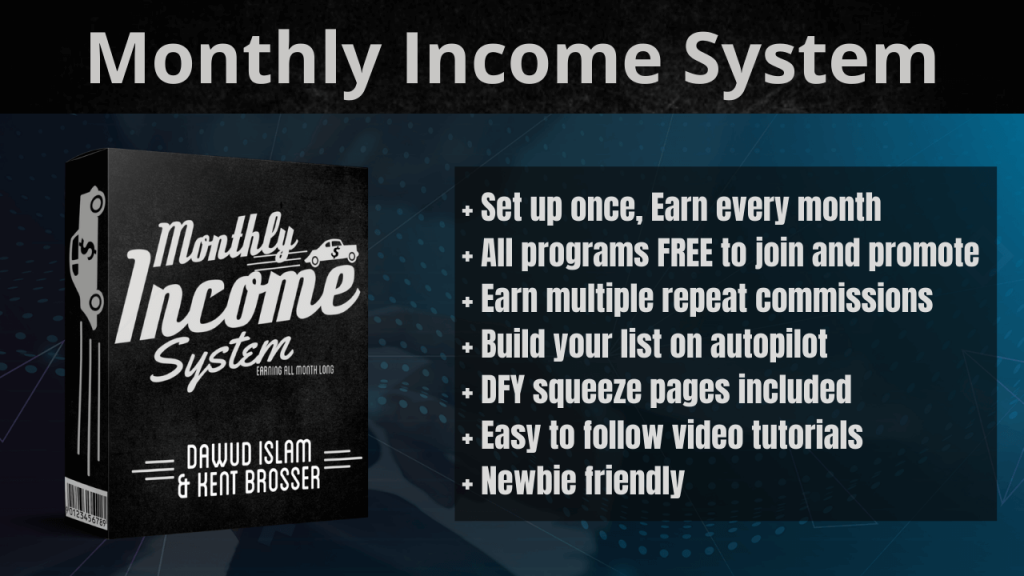 Monthly Income System Review – Build up a steady monthly income stream instead of making measly one time commissions!
Hi there my readers, listies and everyone else who stopped by to read my Monthly Income System Review. Monthly Income System is a brand new course from Dawud Islam and it will be released on 24/04/2021.
In this step by step video training Dawud is going to teach you something that every online marketer should have in place, monthly recurring income streams. If you wonder why this is so important then let me explain it to you.
Recurring income will give you piece of mind because:
You know there will be money flowing into your bank account, even if you didn't work for a whole month
You don't have to be a "Launch Jacker" who promotes every piece of crap that floods the market
You only need to set up your income streams once and after that you can focus on driving traffic
Products that offer residual income are usually in the game for the long term
These products offer what every online marketer needs to run his business successfully

I'm still grateful for what my mentor Lee Murray, creator of the

Recurring Income Kit

, told me many years ago. Focus on recurring income first before you do anything else. Do all the work required now and you'll thank me later.
And boy was Lee right. Until this very day all my monthly living expenses get paid like clockwork by people who signed up for Getresponse, Builderall, Hostinger, Vidnami, IM Checklist and a few more.
Best thing is, I don't have a clue who these people are and I don't have to send them an email every other day in order to get paid.
I hope that by now you understand the true power of having multiple recurring income streams. But we're getting of track here, so let's get back to the actual intention of this post, my Monthly Income System Review.
Watch My Monthly Income System Review Video Below So You'll
Know Exactly What You Can Expect

>>> Click Here To Secure Your Copy + My Exclusive Bonuses <<<
Here's an overview of what you will learn in this course
First of all you don't need to have a blog, a YouTube channel or any other kinds of "scary" stuff to make this work. The basic idea is that you signup for a completely free account for what Dawud likes to call the "Core Website".
Your "Core Website" will function as your main hub and it's the key factor to this method work. It's also the place where you will send all of your traffic.
After that you'll need to sign up for the 5 programs that you are going to promote. Once you've done that you will get an affiliate link for each program.
Now you need to paste the 5 affiliate links into your "Core Website" and it will create a new link for you, so basically one link that rules them all. You only need to promote one link instead of 5 and that's pretty handy in regards to driving traffic to your offers.
Another important factor is that these 5 products have one thing in common, they are all related to traffic generation which is something that every online business needs. No traffic equals no sales, it's as simple as that.
Dawud also offers two different methods. You'll have the choice between an easy method and a more advanced method. But don't worry, you don't have to be a rocket scientist to implement the advanced method. Just follow along with the training and you're good to go.
In the members area you also get access to done for you squeeze pages, all the resources, training on getting traffic and 5 extra bonuses from the vendor.



>>> Click Here To Secure Your Copy + My Exclusive Bonuses <<<
Price And Funnel Of Monthly Income System
Monthly Income System Front End $12.95

Upgrade 1 Monthly Income System PRO Version $37 – $17
In this upgrade you'll get access to additional training and advanced tactics, tools and tricks.
Upgrade 2 Executive Club $37 – $17
Put yourself ahead of the affiliate marketing game and get notified a week before the launch of all new releases by Dawud. You will get a review copy of the product and guaranteed affiliate approval. You will even get 100% commissions on the front end.
Upgrade 3 Reseller Rights $37 – $17
Get reseller rights to Monthly Income System and keep 100% commissions across the entire funnel.
Upgrade 4 DFY Campaigns $97 – $47
Get sent 3 DFY campaigns each and every week. This includes a DFY bonus page with review video, a product demo and ten custom bonuses (requires Commission Gorilla).
Upgrade 5 Total Traffic Fix $197 – $97
DFY set up of your squeeze pages. Plus send 10 super solo ads to all of Dawud's membership sites in the MMO niche and place your banner permanently on these sites. You also get VIP upgrades at all of the sites to enjoy a massive traffic injection
>>> Click Here To Secure Your Copy + My Exclusive Bonuses <<<
Grab Monthly Income System Today And I'll Give You
Instant Access To Some Of My Best Bonuses!!!

BONUS 1 PASSIVE INCOME MACHINES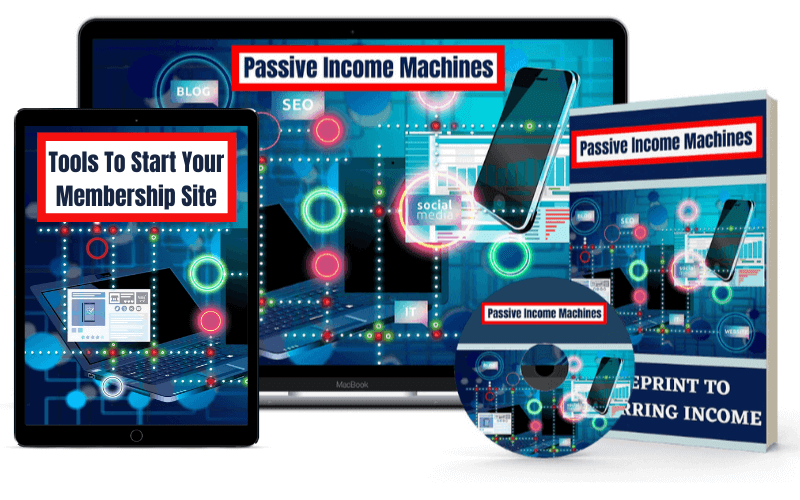 Full step by step tutorial on how to create your own membership site from scratch
Discover how to set up everything using only the best tools for maximum results and security
Follow the easy instructions and you'll blow up your income quickly
Do the work once and get paid over and over again

BONUS 2 MEMBERSHIP SITE BLUEPRINT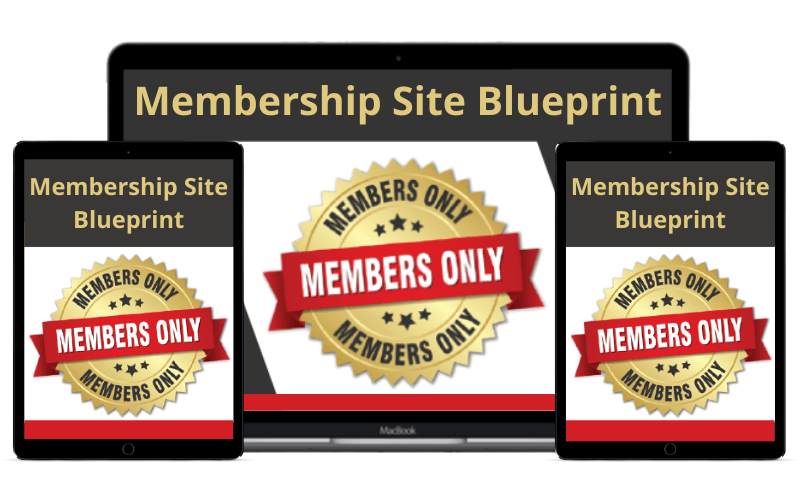 Discover the most profitable membership site models that will unleash a residual monthly income stream
Learn how and where to get an unlimited amount of fresh content for your membership site
Become familiar with all the different pricing models and choose the one that fits your membership model

BONUS 3 SOCIAL TRAFFIC RUSH
Discover how you can get a rush of targeted traffic from social media in this 10-part course
You'll learn several techniques to expand your reach and grow your fans and followers on the top social media platforms
You'll get plenty of ideas and actionable tips on how you can drive traffic to your offers and landing pages
Become a trusted brand in your niche and generate additional income streams for your business

BONUS 4 GORILLA MARKETING PRO MEMBERSHIP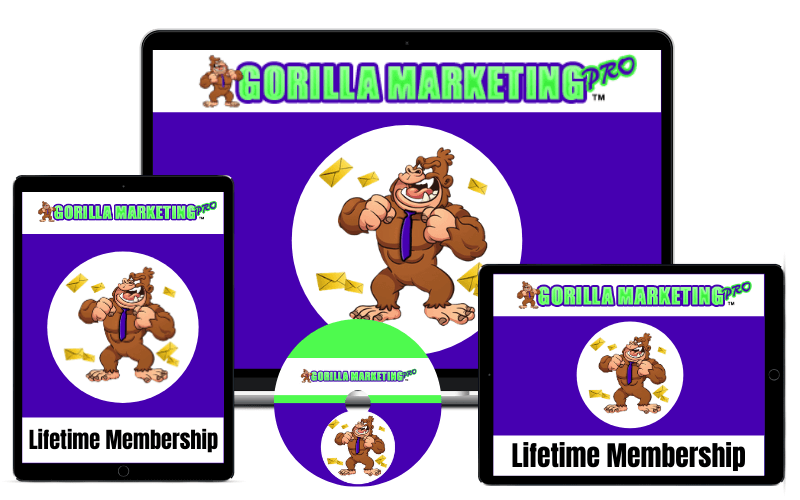 Get access to a FREE lifetime membership to this under-the-radar but highly effective affiliate marketing platform
Take advantage of all the tutorials, tools and resources that come with this membership
Ability to promote an unlimited amount of links and get a huge amount of eyeballs on your affiliate promotions

BONUS 5 ALL THE VENDOR BONUSES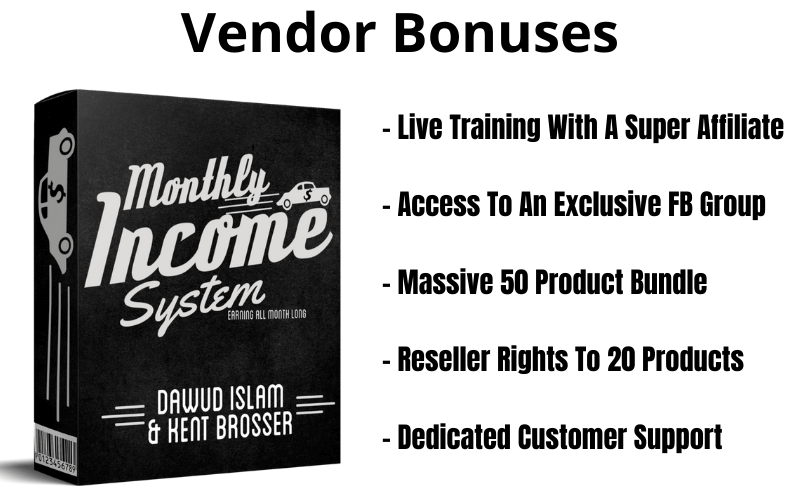 All the vendor bonuses will be delivered in the members area of Monthly Income System

Looks Good, huh. Well To Get All These Bonuses All You've Got To Do Is…
>>> Click Here To Secure Your Copy + My Exclusive Bonuses <<<
If you choose to purchase Monthly Income System via my link, then you're bonuses will be automatically delivered inside your Warrior+ account. See the picture below on how to access your bonuses.


Thanks for showing interest in this Monthly Income System Review. If you have any questions regarding this Monthly Income System review, or anything else online marketing related, than don't hesitate and just hit me up and I'll get back to you asap.