In today's post we're going to take a look at how to build an email list fast, and the best thing is, we're going to do it absolutely for free.
Now we all know that the biggest asset of every online marketer is their email list. But if you are new, where do you gain these people and how do you get started?
And than there is the ever burning question, how to build an email list fast, so I can see some results from my marketing efforts?
Well luckily there are some systems on the market that are basically DFY solutions, the only thing that the user has to do is drive traffic to their squeeze page.
I'm planning to create a series of reviews on these DFY systems, most of them will be free or come at a very low cost.
So if you're new to the online marketing space, or if you're on a tight budget or you simply don't have the time nor technical skills to create lead magnets and squeeze pages, then I suggest to have a serious look at the DFY systems that I will present to you in these series.
The first one on the list is a system called Free Lead System
Watch the video below to see what you can expect from the Free Lead System


Free Lead System is actually the entry point of a much bigger marketing platform that is called Power Lead System, and it has been around us since the "stone age" of internet marketing.
This clearly shows that the creators of this system are dedicated to their product and they do update it on a regular basis.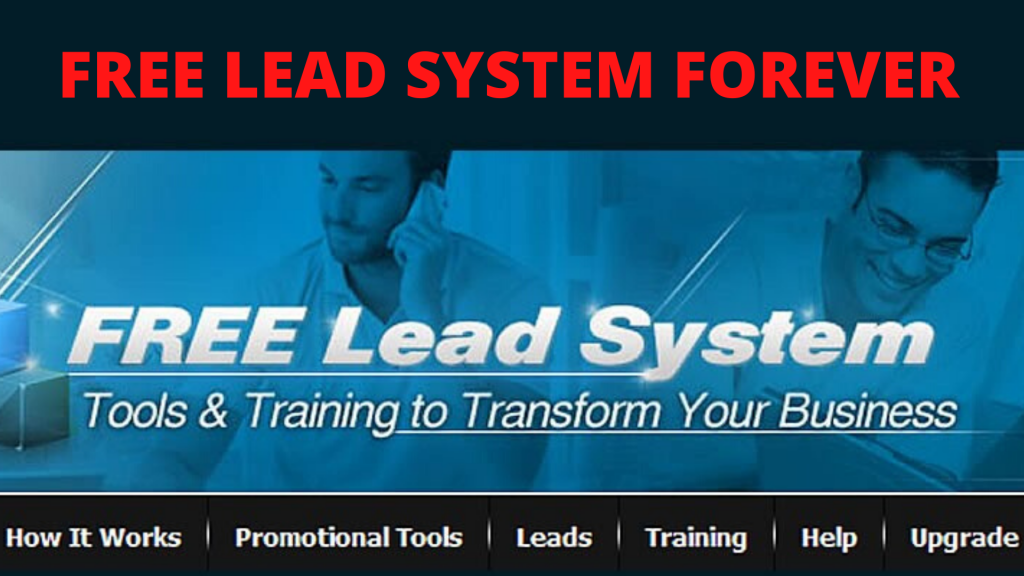 With the completely free version of the Free Lead System you are able to promote and make money from an offer of your choice.
It comes with a high converting DFY squeeze page and an autoresponder that automatically sends out an email follow up series in order to promote the offer that you have chosen.
Inside the members area of your free system you will find step by step instructions on how to set things up and you'll also get access to additional tutorials on getting traffic to your page.
You also have the ability to use the banners that are ready made for you.
The ethical bribe or reason why people are going to sign up for your list is the system itself, you are going to offer your visitors the exact same free system.
This is how your Free Lead System squeeze page looks like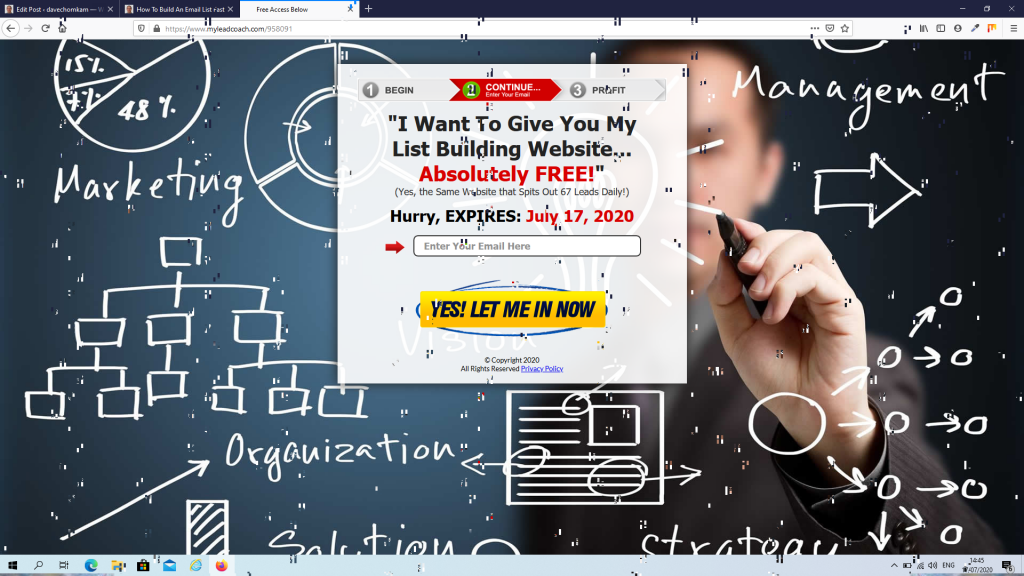 Now because it's a free system there is of course a catch, only 1 out of 2 people who sign up will go on your list. The other one will go to your sponsor, whom is the person that you subscribed to, and you'll only be able to make a commission on your chosen product.
If you upgrade to the Lead Lightning system for a one time $7 fee, you will be able to receive $6 commissions for every one who signed up through your squeeze page an decides to also take the upgrade.
Apart from being able to make commissions on 2 products (Lead Lightning + Your Product Of Choice) you also don't have to pass up any of your subscribers to your sponsor.
Advantages of the Free Lead System
Automatically Generates Your Own Unique Leads On Auto Pilot
Provides a Proven Sales Funnel to Generate Massive Amounts of FREE Leads
Allows Members to Keep It FREE Forever!
Allows Members to Try Our Premium Version With a 7 Day FREE Trial
Allows Members to Easily Keep Our Premium Version FREE Each Month
Disadvantages of the Free Lead System
Only 1 offer that you can promote unless you take the $7 upgrade (which I highly recommend)
Not hosted on your own server
So if you're on the look out for a free and completely DFY sales funnel than I think that the Free Lead System might be a good fit for you.
Click the button below for FREE access to the Free Lead System


Make sure to watch out for the posts that are going to follow in these series as I'm planning to make reviews on FREE DFY solutions such as, Dual Squeeze, Siphon Reloaded, IG MoneyTree, CB MoneyVine, My Traffic Coop, Gorilla Marketing Pro and Leadsleap.