Free Loophole Profits Review – Did Team Blackbelt Finally Manage To Create A Worthy Product?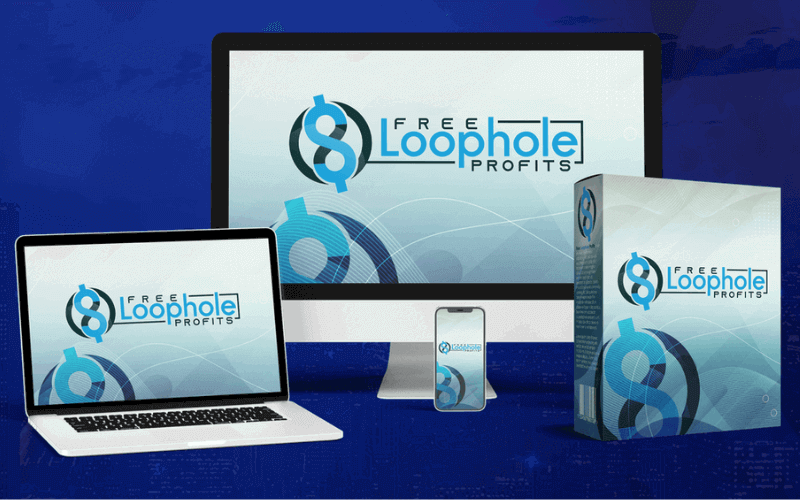 Hi there everyone and welcome to my Free Loophole Profits Review. Free Loophole Profits is a new product by team black belt and it shows you how to get traffic from a platform called Quora.
I know that most of my regular readers will be shocked to find a product review from team black belt on my blog. To be honest, I also thought it would never happen but maybe they've seen the light because Free Loophole Profits is actually a good product.
Free Loophole Profits goes live on October 11 at 09.00 AM/EST
For those of you who don't know, team black belt are Art Flair, Ram Rawat and Pallab Gossal. They have a notorious reputation for releasing half arsed trainings which are usually combined with a shoddy software.
This time they teamed up with Will Allen and all of the training is actually done by Will. There is no sign of team black belt throughout the whole course and that's probably the main reason why I like it so much.
When I got the review copy I went trough it with my usual expectations, which means having a good laugh at their nonsense. To my surprise the training was actually quite good and more importantly they didn't include a dubious software this time – Hallelujah!
Does this mean that there are no downsides at all? Of course not, there is no such thing as the perfect product and you're about to find out all the pros and cons in this real Free Loophole Profits review.
== Watch My Free Loophole Profits Review In Video Format ==

>> Click Here To Get Free Loophole Profits + All My Bonuses <<
First of all, the sales page is very misleading and over-hyped. There are no loopholes in this business and if there were any then Quora certainly wouldn't be one of them.
Many marketers use Quora as a traffic source and they've been doing it for years so it's nothing new under the sun. But if done right, Quora could turn in to a goldmine of potential customers.
The sales page also implies it's a 15 minute setup then it runs on autopilot. Well, you could answer one question in 15 minutes but the truth is that you'll need to answer lots of questions to get some traction on Quora.
So if you're after fast and easy profits at the click of a button then Free Loophole Profits is not for you. On the other hand, if you're willing to put in time and effort then you'll definitely make sales and earn commissions.
This is a genuine method of making money. Cast your fears and doubts aside. Many marketers get consistent results from using Quora so why wouldn't you be able to do the same.
Here's What You'll Get If You Purchase Today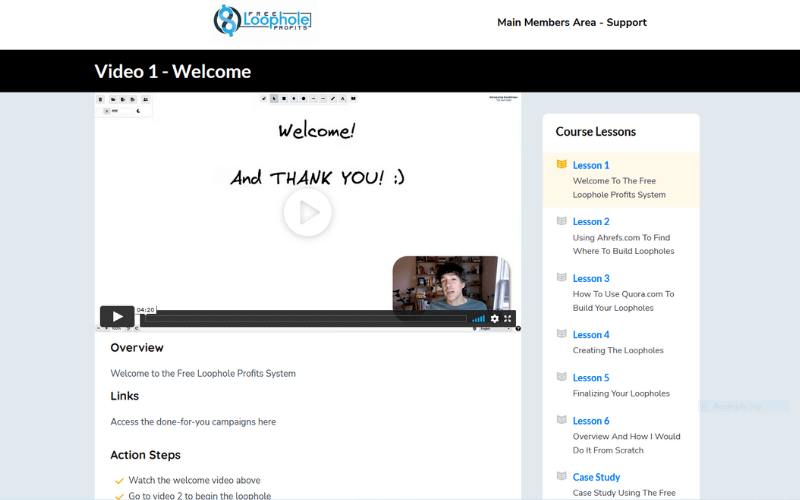 The course is split up into 6 modules and also includes a real life case study. Will gives you a clear explanation of what you should do and guides you through the whole process via step-by-step video tutorials.
You'll discover how to quickly find "Quora questions" you can exploit to generate free highly targeted traffic and you'll learn how to harness that traffic and convert it into sales and commissions.
Best thing is, you don't have to spend a dime to begin seeing results with Free Loophole Profits. All the tools are either free to use or they have a free trial. Once the free trial period is over you can simply cancel your subscription.
You're going to use Semrush (Free trial) to do all your keyword research and set up a free blog on a platform of your choice. The goal is to answer questions on Quora and drive people to your free blog where you'll make the commissions.
GOLDEN TIP: Although Will is using a Tumblr blog in the training, I strongly advice you to build a blog with Google owned properties such as Blogger or Google Sites.
Reason being, Quora isn't too fond of links to your personal blogs but doesn't seem to have a problem with links to properties owned by Google.
I've picked up this golden nugget from Profit Code, which is another Quora related product that I reviewed earlier this year.


Price And Funnel Of Free Loophole Profits
Free Loophole Profits $ 8.88
Upgrade 1 Pro Version $39
The Pro version takes Free Loophole Profits to the next level with more advanced methods and strategies.
Upgrade 2 Done For You $39
These are 10 completely done-for-you Free Profit Loopholes.( Honestly, I have no clue whatsoever what this upgrade is about)
Upgrade 3 Done For You Clickbank Affiliate Campaigns $47
These are DFY campaigns created for top selling Clickbank products.
Upgrade 4 Quora Unlimited Content Generator Plugin $197
This new plugin pulls Questions and Answers from Quora and publishes them to any WordPress blog automatically
Upgrade 5 Reseller Rights $97
Get guaranteed approval to promote Free Loophole Profits and get 100% commissions across the entire funnel.

>> Click Here To Get Free Loophole Profits + My Congruent Bonuses <<
Grab Free Loophole Profits Today And Get Instant Access To All The Bonuses Below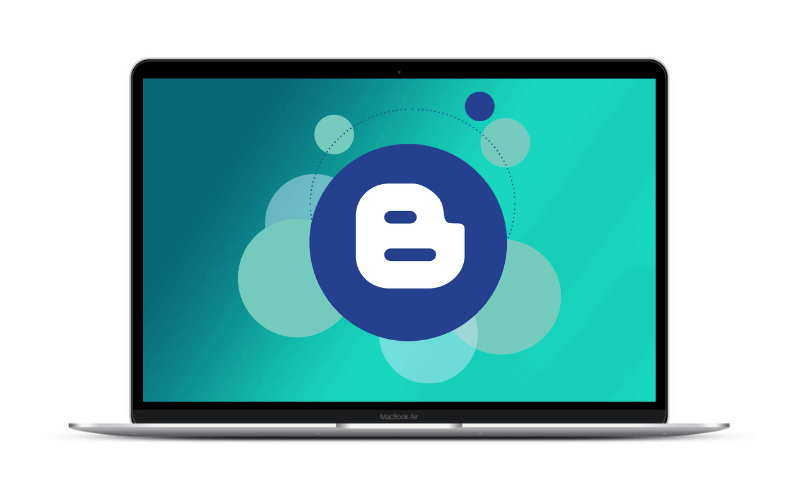 Complete tutorial to set up and run a free Blogger blog. Use that blog as your main hub and drive traffic to it using Quora. Another advantage of Blogger is it's high domain authority which can potentially help you to get a higher ranking in the search engines.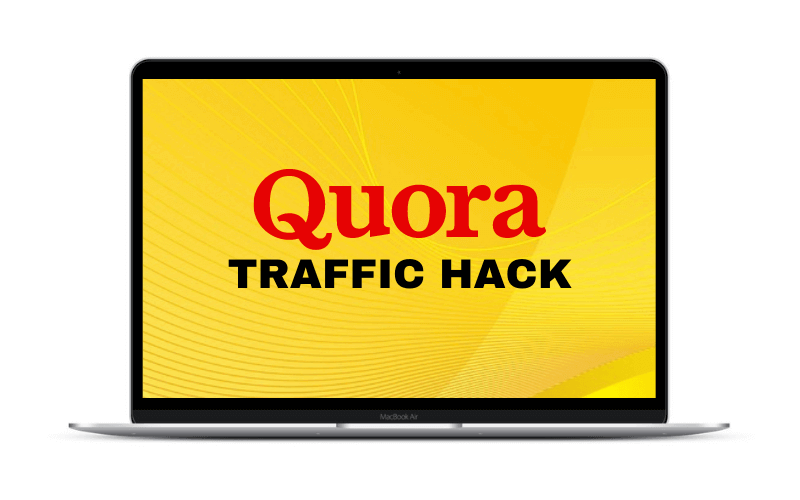 This is a powerful hack that will enable you to get access to the most searched questions on Quora in REAL time. If you have access to this information you don't even need Semrush or Ahrefs and you'll have a huge advantage over your competitors.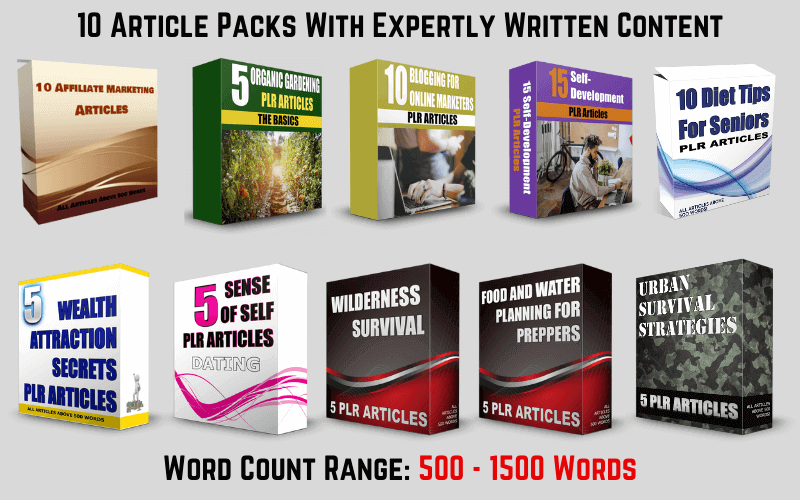 Get access to 75 expertly written articles across 10 highly profitable niches. Use the articles as content for your niche blogs on Blogger or use the content to answer questions on Quora. You can even turn them into lead magnets to build an engaged email list.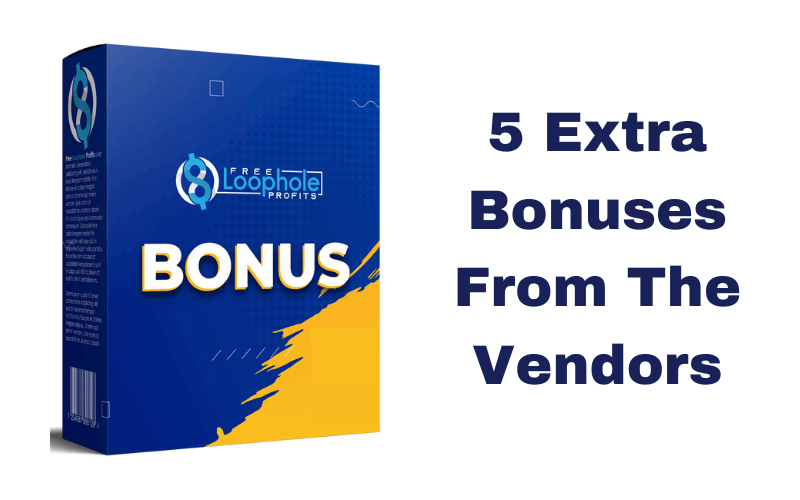 You'll get instant access to all the vendor bonuses in the members area of Free Loophole Profits.
Looks Good, huh. Well To Get All These Bonuses All You've Got To Do Is…
Click The Link Below To Secure Your Copy Of Free Loophole Profits
>> Click Here To Get Loophole Profits + My Congruent Bonuses <<
If you choose to pick up Free Loophole Profits via my link, then you're exclusive bonuses will be automatically delivered inside your Warrior+ account. The picture below shows you how to access your bonuses


I truly hope that my Free Loophole Profits review helped you to get an insight of the product. If you have any additional questions, just fire away in the comment section below and I'll try my best to help you out.