First 100 Review – Two free traffic methods to get your first 100 email subscribers
Hi there everyone and welcome to my First 100 Review. This brand new product is a collaboration between Gary Baker and Phillip Lopez, two marketers that I'm quite familiar with.
I don't know them personally but they do hang out in the same Facebook groups as me, so we kinda have a mutual conception about affiliate marketing. More specifically, how online marketing should be done and the overall state of the make money online niche.
First 100 will be released on the 19th of March at 10.00 AM/EST and it's all about getting those first 100 subscribers onto your email list. The course covers 2 completely free traffic sources to achieve that goal, YouTube and Facebook.
Gary Baker will be teaching the YouTube part, while Phillip Lopez AKA Uncle Phil will cover the Facebook training.
To get things straight, this course is not about "secret hacks" or some kind of "wizardry" to get a thousand followers. This training solely contains ethical strategies that both of them use daily to obtain new subscribers.
So if you're looking for the magic button then you'll have to keep searching because it's not in here. With that out of the way, let's dive further into this First 100 Review.
In the introduction they hit the nail on the head. Pick one method that suits you best and keep at it until you master it. Don't jump in head over heels on both methods as you'll become a master of none.
Watch My First 100 Review Video Below
Gary Baker's YouTube training
Going through Gary's training, the first thing that I've noticed was the big influence from marketers such as Phillip Borrowman, Adam Payne and Jay Kay Dowdall. And believe me, that's a good thing because these are among the best teachers in this space.
Gary's training consists of six steps and contains 12 training videos. In these videos he will guide you through the process of setting up your channel, setting up your lead capture system, setting up your autoresponder and creating valuable content for your videos.
Underneath every video you'll find all the links of the resources mentioned in the video. He also provides checklists so you'll know where you're at in the training.
All the tools that Gary recommends are completely free to get started (Groovefunnels, Aweber and Funnelytics)
Phillip's Facebook training
Phillip is a very funny guy and that's also the way he goes through the training. I like his approach but for some people it might take some adjustment.
His training consists of 5 steps and also contains 12 videos. He'll guide you through the process of setting up your funnel in order to collect leads from Facebook.
He will show you how to drive traffic from Facebook to wherever you want and make sales, all while building your brand.
Phillip also gives you his list of trusted vendors, access to his Facebook group and a done for you welcome email.
Here's what you'll get inside the members area
1.Welcome To First 100
Watch this before you start the training
Welcome video by Gary and Phillip
2.First 100 – YouTube
Overview of the method
How to pick your niche and get the free tools you need
How to setup an Aweber email list and build your squeeze page in GroovePages
Talking head, Screen share, Whiteboard or Vidnami style videos?
Thumbnails and video content strategies
How to upload your video and understanding the video description
Getting started with the basic building blocks of a landing Page
How to deliver a lead magnet automatically using Aweber and GroovePages
Morning frame
Bold action step
Steps to setup a YouTube display ad
3.First 100 – Facebook
Overview of the method
Pick a damn niche
Choose an affiliate offer
Create your own lead magnet or paid product
Create an e-cover
Getting a domain name for your landing page
Basic set up of your landing page
Optimizing your Facebook profile
Creating posts for maximum engagement
4.Your next steps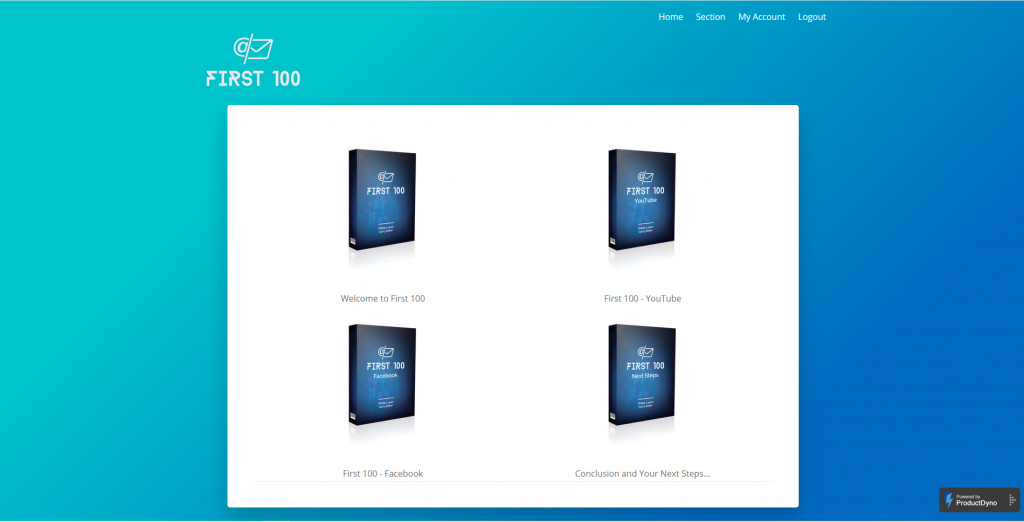 PRICE AND FUNNEL OF FIRST 100

First 100 will cost you $17
Secure Your Copy Of First 100 + My Exclusive Bonuses

Upgrade 1: First 100 Next Level at $37
Behind the scene case studies on how they used First 100 tactics to build their list along with some DFY templates.
Upgrade 2: Automated List Profits at $197
Lifetime access to DFY lead magnets membership. This includes a fully editable report (simply add your links), a DFY landing page and 7 follow up emails. 2 new packages are added every month and in different niches.
Upgrade 3: DFY Monthly Marketing Emails at $10/Month
This is a membership with DFY Emails which you can use to send with your broadcast or follow up emails. 5 new emails are added every month and there are over 50 emails in there presently.

Benefits Of First 100
No gimmicks but real proven methods
2 completely different traffic sources
Long term strategy
Aimed at building a highly engaged email list
No product creation needed
Negatives Of First 100
Phillip likes to make a lot of jokes which might be distracting for some people



My Exclusive Bonuses For This First 100 Review

Bonus 1 : Email Marketing Tutorial
This step by step email marketing course will surely boost your results. You'll discover the best ways to nurture your list and build authority among your subscribers. This training is aimed at getting you high open rates, clicks and sales. Even marketers with a tiny list can take advantage of this course.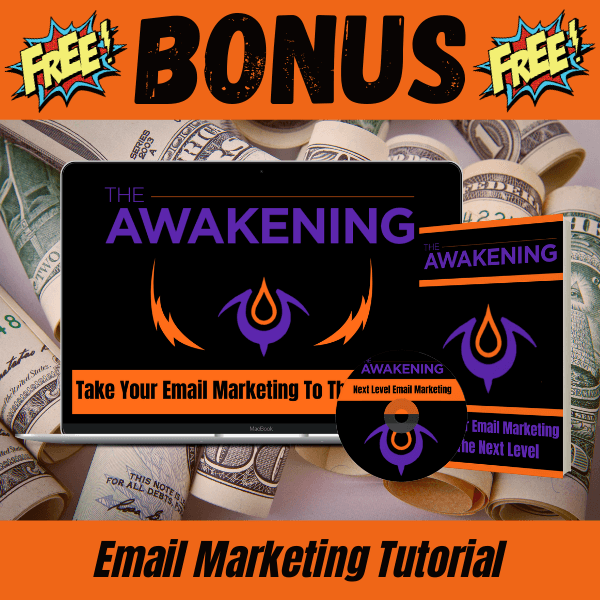 Bonus 2 : Email Subject Line Templates
Subject lines are the key factor in a successful email marketing campaign. The subject line is what makes people open and read your email. So without good subject lines you won't make many sales. These 101 fill-in-the-blank email subject lines are tested and proven to get high open rates.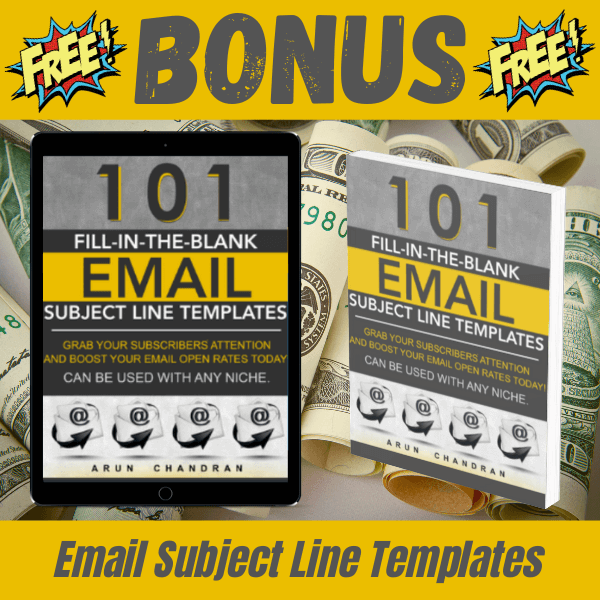 Bonus 3 : Surefire Facebook Marketing Tips
These 40 tips will give you maximum results from your Facebook marketing. You'll discover the best tips and strategies for your personal Facebook profile, your Facebook pages, your Facebook groups and your paid advertising on Facebook.

Bonus 4 : Facebook Messenger Bots Tutorial
In this tutorial you will learn how to set up and use Facebook messenger bots to grow your list. The biggest advantage of messenger bots is that you only have to do the work once. After the initial set up the system will run on complete autopilot.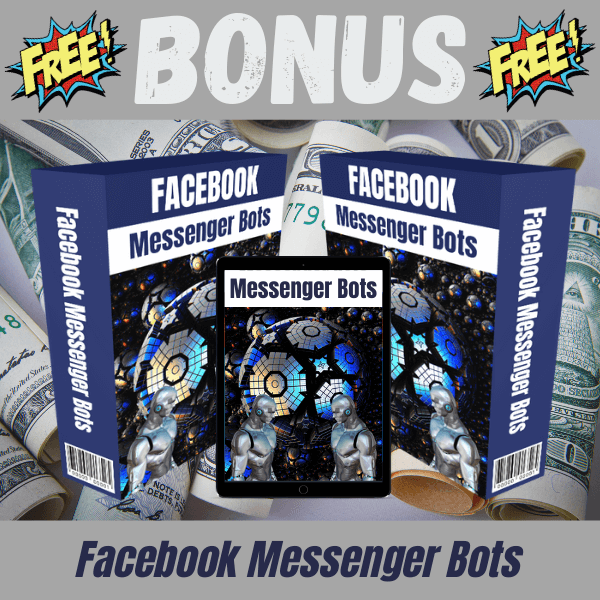 Bonus 5: Vendor Bonuses
The vendors bonuses will be accessible in the members area of First 100

Secure Your Copy Of First 100 + My Exclusive Bonuses

If you choose to purchase First 100 via my link, then you're bonuses will be automatically delivered inside your Warrior+ account. See the picture below on how to access your bonuses.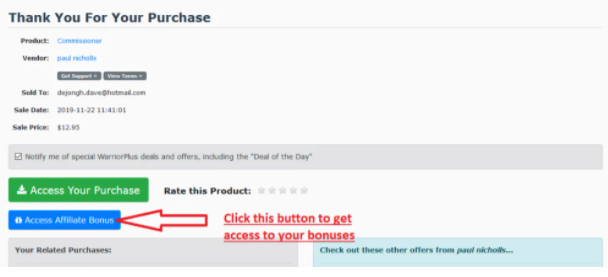 Thanks for checking out this First 100 review, I really appreciate your time and effort.