Essential Emails Review – Transform your emails and transform your results
If you want to earn a decent amount of income online then you need to arm yourself with the skills to be able to do it. Any marketer worth his salt will tell you that his email list is his most important asset. Yet so many newbies fail to build a list or they tend to use it in a completely wrong way. Hence, that's why products like Essential Emails are very much needed and it might be the reason why you're reading this Essential Emails Review.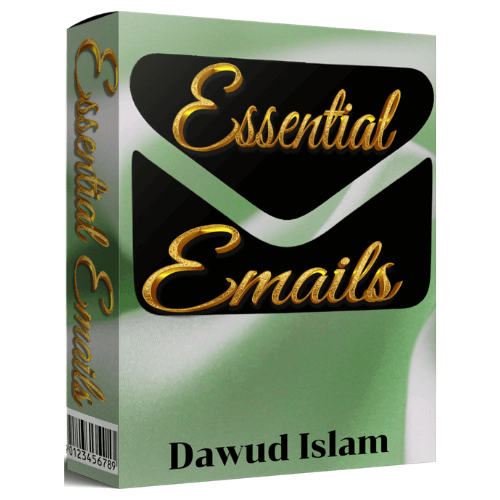 Essential Emails is the latest product from Dawud Islam and it will be released on the 6th of March 2021 at 09.00 AM/EST. This new email marketing training is the totally upgraded version of Eagle Emails, and the perfect addition to Dawud's list building course Leopard Lists.
Essential Emails is a comprehensive course that contains several hours of training where you will learn how to do email marketing the right way.
The goal of this training is to increase your open rates and conversions. Staying out of the spam or promotions folder and how to reduce unsubscribes are among the many things that are covered in the members area.
The course also comes with a set of 365 email swipes that you can easily use and adapt. Just load them up into your autoresponder and you'll have an automated email sequence for a whole year!
Apart from the done for you email swipes Dawud is also going to teach you how to write highly engaging emails. He will cover different types of copy-writing so that your list stays interested in receiving your emails.
In his previous career Dawud used to be a journalist and he also has a background as a published author. This means that he's the perfect man to teach you some indispensable writing skills.
Watch My Essential Emails Review Video Below So You'll Know Exactly
What You Can Expect

>>> Click Here To Secure Your Copy + All My Exclusive Bonuses <<<

Here is what you get in the members area
1.Welcome and overview
Welcome video by Dawud & complete overview of Essential Emails
2.Main training section
Introduction to the training
Inbox delivery
Subject lines and spam words
The science of email marketing
Optimal mailing tactics
The minimal approach
Negative/Positive approach
The scarcity approach
The story method
The double mail
Promo codes
A day in the life
Email marketing to mailers
Resources & Wrap up

3.Email swipes
Series for new list subscribers
Series for buyers
Series for an unresponsive list
How to use these swipes
How to use other peoples swipes
4.Resources, conclusion and bonuses


Price And Funnel Of Essential Emails

Essential Emails Front End $12.95

Upgrade #1 Essential Emails PRO $37 – $17 Down sell
Advanced training, tips and tricks including DFY Email Templates that you can use.
Upgrade #2 Executive Club $197 – $97 Down sell
Put yourself ahead of the affiliate marketing game. Get notified at least a week before the launch of all new releases by Dawud. You will get a review copy of the product and guaranteed approval. You will even get 100% commissions on the front end.
Upgrade #3 Reseller Rights $37 – $17 Down sell
Get Reseller rights to Essential Emails and sell it as if it was your own product and keep 100% commissions across the entire funnel.
Upgrade #4 DFY Weekly Campaigns $97 – $47 Down sell
Get sent 3 DFY campaigns each and every week. Includes a DFY bonus page with review video, product demo and ten custom bonuses delivered for you (this requires Commission Gorilla).
Upgrade #5 DFY PERSONALIZED EMAIL SEQUENCE $197 – $97 Down sell
Dawud will PERSONALLY write a DFY Email Sequence that you can send to new subscribers to build a solid relationship with them. The sequence will reflect your personality and level of experience. The set up will include a 30 minute skype call with Dawud.
>>> Click Here To Secure Your Copy + All My Exclusive Bonuses <<<
Here are some key benefits of Essential Emails
Transform your email results
Increase your open rates instantly
Always reach the inbox
Reduce your unsubscribes
Engage and build rapport with your subscribers
Full video training provided
List building training included


Get Essential Emails Today And I'll Give You Some
Of My Best Bonuses… Absolutely For FREE!!!

Bonus 1 Avalanche List Building 2.0
Build your list fast and easy
Step by step instructions on how to build a list efficiently
No fluff and filler but proven strategies
Includes the main course and all the upgrades

Bonus 2 Email Marketing Converter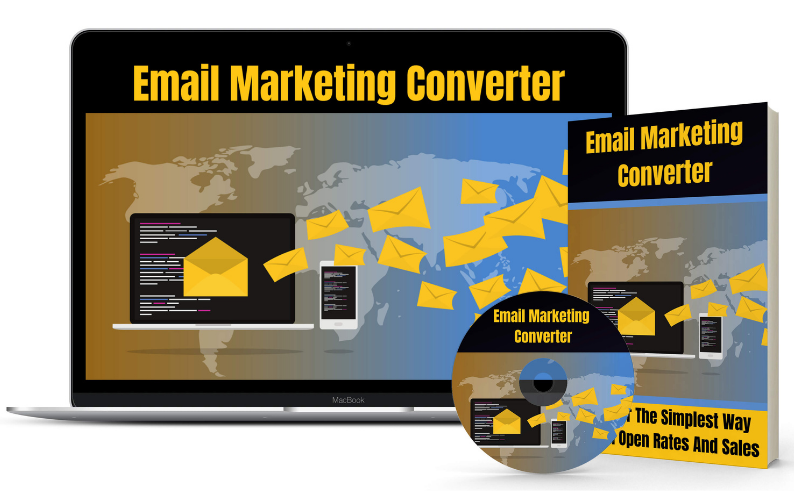 Gain all the knowledge to build authority among your subscribers
Discover all the do's and don'ts for your email marketing campaigns
Learn exactly what you need to do to obtain unseen high conversions

Bonus 3 Email Marketing Growth Hacking
Extensive bundle that covers all the different aspects of email marketing
Discover how to grow massive credibility among your subscribers
They will know, like and trust you and buy almost anything you have to offer

Bonus 4 Passive Income Machines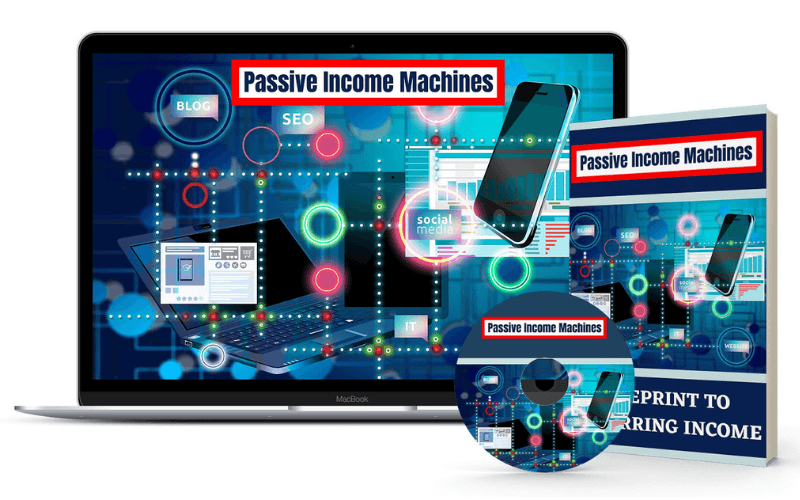 Learn how to set up monthly recurring income streams
Blow up your online income very quickly
Do the work once and get paid over and over again

Bonus 5 Fill in the blank email subject lines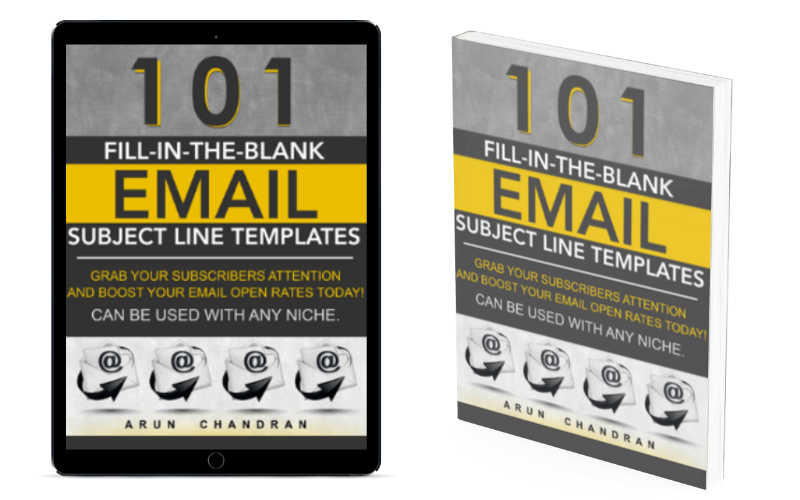 Proven to convert fill in the blank email subject lines
Easy to use in any niche you want
Designed to grab your subscribers attention immediately

Bonus 6 All the vendor bonuses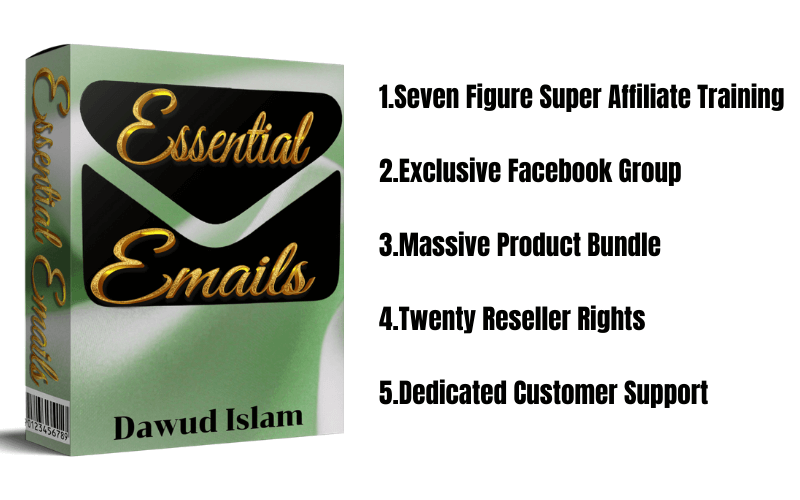 You'll get access to the vendor bonuses in the members area of Essential Emails
Looks Good, huh. Well To Get All These Bonuses All You've Got To Do Is...
>>> Click Here To Secure Your Copy + All My Exclusive Bonuses <<<

If you choose to purchase Essential Emails via my link, then you're bonuses will be automatically delivered inside your Warrior+ account. See the picture below on how to access your bonuses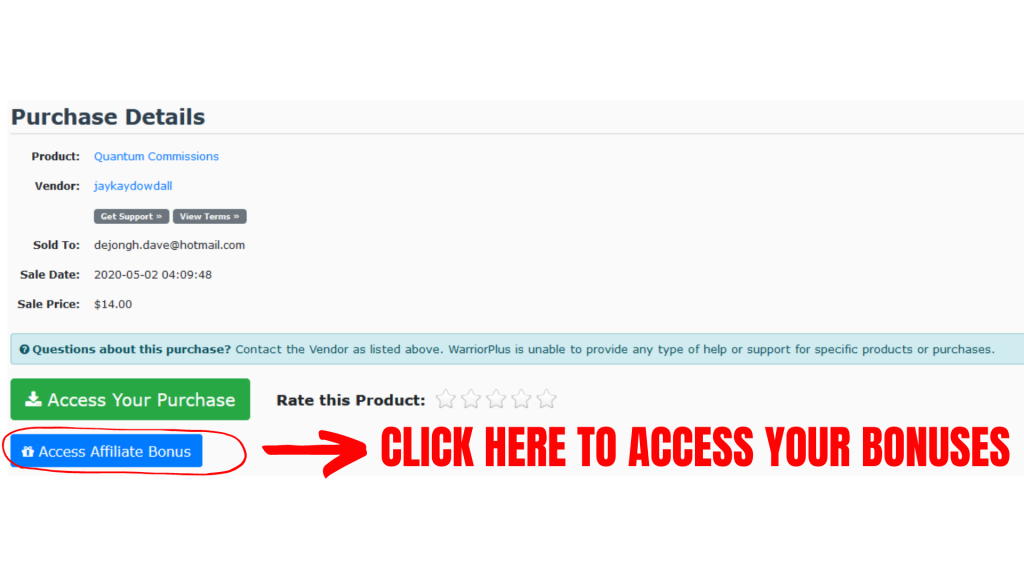 Thanks for taking the time to read and/or watch my Essential Emails Review. I hope that you got some value from my review and if you have any questions whatsoever, just shoot away and I'll get back to you asap.