Build your email list on the platform where you already spend heaps of your time
Every brand should have a Facebook Page to get more exposure to their business. Even if you're not an avid Facebook user and only plan to update it sporadically, you still want one. The reason is nowadays most people use the Facebook search engine for almost anything they want more information on. If you don't have a page, you'll miss out on a lot of profits. And besides that Facebook is a great place to build yourself a list of subscribers, so let's find out how to build your email list with Facebook.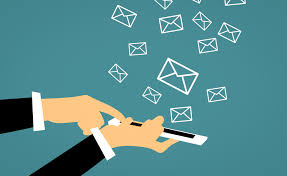 Follow the steps below to set up your Facebook page for business purposes
Optimize Your Facebook Header
Your header will be the first impression that your visitors get from your page, so you better make it count. You should place a large photo here that reflects your niche, business and brand. If you are more into video you can also place a video in this area. The video will start to play with no sound the moment somebody visits your page.

Videos are a great way to introduce new visitors to your brand and content. Things you must absolutely include in your video are your business and website information, and of course a link to subscribe to your email list.
Add Your Sign-up Form
As easy as it sounds, there are lots of businesses that do not know how to attach a sign-up form to their page. If you don't have a sign-up form in place it will leave your visitors searching for it on their own trying to locate your newsletter, resulting in that they will quickly leave your page and you have lost a potential customer.

It's always best to give your visitors as few steps as possible, this will make the sign-up process easier for them. Facebook allows you to have a "call to action" button on your page. Select the "sign up" option and direct your visitors to your latest squeeze page.
Watch my video on how to build your email list with Facebook below

Host an Event
Facebook events are great because they allow people to keep up with birthdays, parties, graduations and all sorts of other daily events. But they can also be very beneficial for business purposes. Do you have a webinar coming up? Do you need to share something regarding your niche? Do you have some big news related to your business? Create an event for it.

Once you've created your event you want to invite people like your subscribers or the followers of your page. The event gives those invited the option to check whether they are coming, via an RSVP page.
If someone checks that they're attending the event, it will become visible on their Facebook profile. If this happens, all of their friends can see and find the information about the event, this gives you the opportunity to reach a larger audience and therefore the ability to grow your list.
Redirect People To Your Website
Your website must always have a sign-up form, whether it be a simple opt-in box or a pop up. Create some useful and valuable content on your website regularly. Listicles, how to articles and tutorials work extremely well as content if you want to build an email list via your website.
Share your content with your Facebook page every time when you create a new post on your website. A brief description of your post and a link is enough to redirect people to your website. If you provide high quality content that really helps to solve your readers problem, you'd be surprised how many people sign up for your list.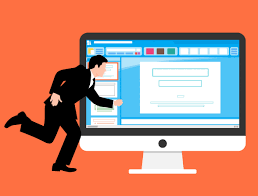 Consider Facebook Ads
Still not seeing the number of subscribers you've always dreamed of ? Then you might want to consider running an ad on Facebook. The website has targeting features that give you the ability to target the right audience. When you run a Facebook ad, don't forget to link to a squeeze page that's been optimized for both desktop and mobile users.
Facebook is one of the most trusted social media platforms on the internet, making it a great place to find new subscribers and connect with your followers.