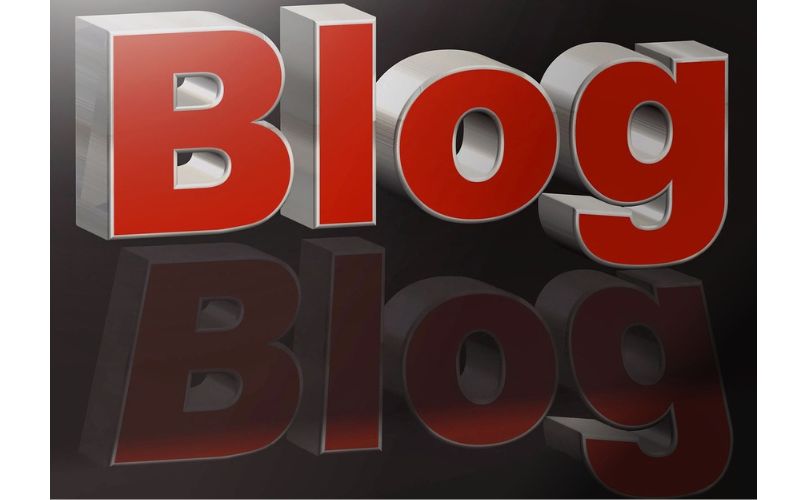 The Truth About PLR Articles And Duplicate Content Penalties
PLR articles and duplicate content is a topic that has been debated ad nauseam.
But I'll save you all the time and hassle of going through endless articles. The correct and only answer is NO.
Google is not going to punish your website because you have PLR articles on it. There's so much confusion over the duplicate content penalty that it's not even funny.
Countless PLR buyers are concerned that the "Google Gods" would penalize their blog before they've even used the PLR material. But once and for all, set your fears aside.
It's perfectly safe to use PLR content on your website or blog… and with that out of the way it's time for you to…
Understand What The Duplicate Content Penalty Really Is
Duplicate content only comes into play when you start publishing a single PLR article on your blog several times.
Now you might be thinking why people would do such a crazy thing. The answer to that is pretty straightforward…just because they are trying to game the system.
They come up with a multitude of different headlines for the same article, and then post each different headline as a new blog post… but the content of all those posts remains the same.
This is duplicate content. They're hoping for a top spot in the search engines and throwing anything and everything at the wall to see what sticks.
Most often, the only thing that will stick is the duplicate content penalty that Google grants them without a warning.
Don't be a fool and think that you're smarter than a billion-dollar company. It's never going to work. And to make matters worse, your site could end up being blacklisted.
You'll be perfectly fine when you use PLR content wisely and only publish one article on your site once.
So, as a PLR user it's very important to keep your PLR content organized, so you don't mistakenly publish the same content again.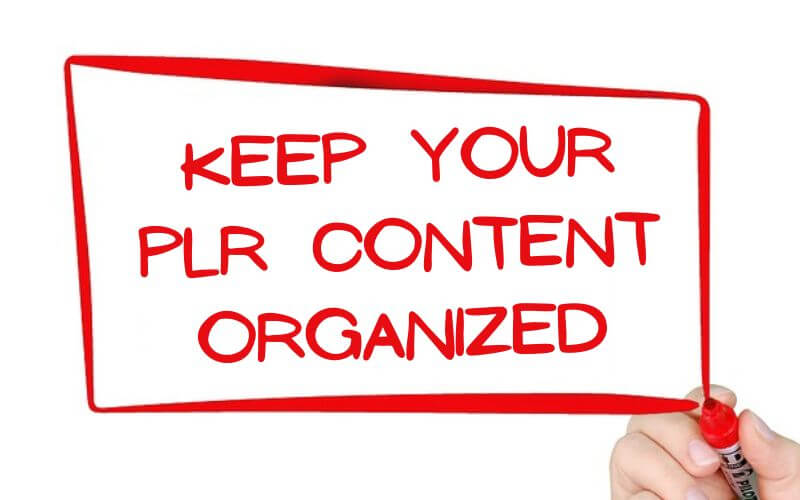 If you're still in doubt whether using PLR will get your site penalized then consider this…
Using PLR content is comparable to websites that share syndicated news stories. You'll notice that the news from well-known media groups like CNN or Bloomberg is featured on numerous websites online.
The content is literally the same, and nothing is altered or changed. Yet, none of these websites are penalized because the SAME CONTENT APPEARING ON DIFFERENT SITES DOES NOT cause a duplicate penalty strike.
Only when the SAME CONTENT APPEARS REPEATEDLY ON THE SAME SITE you're going to get penalized for duplicate content.
Hopefully, these red bolded words will make the distinction clear. Go ahead and use PLR content on your websites and blogs.
It's without a doubt one of the easiest ways to quickly populate your site with quality content.
So, now that you know the truth about PLR articles and duplicate content there is still another tiny problem that you have to tackle…
How To Rank Your PLR Content In The Search Engines
A common problem that PLR buyers face is that it seems impossible to rank their content in the search engines.
Here's why, most PLR users just copy and paste the content exactly as it is on their blogs without changing a single word.
After Google notices and crawls a new article, all future articles containing the same content will most likely never be ranked.
Google simply does not rank the same content twice. So, if you want to rank your PLR articles, you MUST make them unique.
Now you might be thinking "But I got the PLR to save time! I don't want to rewrite anything!"
Well, I feel your pain and if you're using the PLR to create videos, social media posts or even emails than you don't need to rewrite it.
BUT if you wish to rank your PLR content – you MUST rewrite it. That's just how it is.
Here Are Some Tips And Tricks To Rank PLR Content In Google Or Bing

Below you'll find a few pointers that will help you to rank your PLR content
Rewrite 55% Of The Content
It's not necessary to rewrite the entire article, all you have to do is edit roughly 55% and then Google will recognize it as unique content.
You can create a new blog post by combining several PLR articles on the same topic. When you create the post you might want to use synonyms and rephrase every other sentence or so.
To be safe, aim for at least 55% uniqueness in whatever you do, whether it's rewriting half the article or changing words.
You could use a paraphrasing tool such as Quillbot to help you with the rewriting process.
I've been using it for quite a while now and it has quickly become one of my favorite online tools.
The cool thing about Quillbot is that you can use it completely for free.
The only disadvantage of the free plan is that it is limited to only rephrase up to 700 characters in one go.
But then again, if you rephrase your PLR articles paragraph by paragraph it is all that you need to make your content unique. Just try it out. I think you're absolutely going to love it.
>> You can sign up for a FREE Quillbot account over here
Other Important SEO Factors To Keep In Mind
It is important to consider several other factors in addition to just rewriting the content. A fast loading site and HTTP security are essential.
You should use your target keyword in the title, URL, first paragraph, and hyperlink once, if possible. Throughout your content, you should also use variations of your main keyword.
It would be ideal if there were some internal links. It is important to link to the page you are trying to rank from other pages on your blog.
Additionally, you can link to your page from other websites. The PLR content could be converted into a video and posted on YouTube, with a link back to your blog post.
Also, you can repurpose the content into different formats to gain links from other social media sites.
There's nothing wrong with having 'natural' links pointing back to your site, even if Google says they don't count.
A private blog network can also help to rank your post. So if you know how to create one – use it.
Your content ranking is also heavily affected by your bounce rate, readability, alt tags, multimedia use, mobile responsiveness, and other factors.
So, even with PLR content, there's work involved. If you want to improve your chances of getting ranked, you MUST study search engine optimization.
Creating unique content with PLR is only half the journey, the rest will revolve around your on-page and off-page SEO factors.
Be patient, practice, and focus. It is possible to rank PLR content if you know how to do it.
So you can certainly use PLR to add content to your site, as well as rank it in the search engines.
You are now armed with the knowledge about PLR articles and duplicate content, and you have the required SEO techniques.
There is only one thing left to do, put it into action and you're going to kill two birds with one stone.