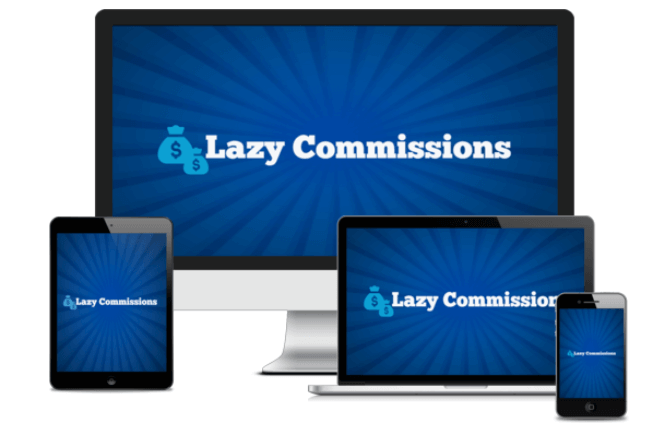 Lazy Commissions Review – The Most Straightforward Way To Daily Commissions
Hello readers and fellow marketers, welcome to my Lazy Commissions review. Lazy Commissions focuses on how to get you to $100/day online with affiliate marketing starting from scratch. The course is based on solid fundamentals and is exactly what the creators of this course are doing to make a consistent income online.
If you're new to affiliate marketing than this course has your name written all over it. Even more so if you keep falling for push button profits or useless buyer traffic apps.
These things do not exist. Never have and never will. And this brings us to the biggest flaw of Lazy Commissions – The name. This is definitely not for lazy bums but for people who are willing to take this serious.
Lazy Commissions covers all the online business fundamentals such as building a website, building a subscribers list, email marketing, traffic generation, and much more. This will take time and effort but in the end you'll reap the rewards for all your hard labour.
For a limited time only you'll be able pick up your copy of Lazy Commissions completely for FREE because it's still in the pre-launch phase. The product is far from perfect, but Tim and Paul are working hard every day on improving it.
Currently the course only contains written content and a few audio-files. All the videos will be added to the members area shortly but don't let that hold you back because the written content is packed with golden information and it's truly affiliate marketing 101.
Once all the videos are uploaded Lazy Commissions will turn into a paid product. So grab this opportunity while it's still available for FREE.
== Watch My Lazy Commissions Review In Video Format ==

>> Click Here To Get Free Access To Lazy Commissions <<
Here's what you'll get if you take action today
Welcome
Getting Started
The Foundation
Why 99% of People Fail
On Execution
Affiliate Marketing Process
Value Ascension Model
Niche Selection
Required tools
Core Offer Selection
Affiliate USP & Bonuses
Email Marketing
Email Marketing Process
Important Concepts
Copywriting 101
Email Marketing Mistakes
Lead Generation
List Building Basics
Lead Generation & The Core Offer
Leadgen Mistakes
Traffic Generation
Understanding Traffic
Organic Content Marketing
The Perfect Website
Traffic-Pulling Reviews & Launch Jacking
Paid Traffic
JV/Affiliate Traffic
Conclusion & Next Steps
Bonuses
Who are the guys behind this course
Truth be told, I don't have the slightest idea who Paul Neidig is. Tim Ikels on the other hand – I know all too well. Both of us are regularly competing for the top spots on Google when we make a product review.
So I know that he's promoting legit programs and talks the talk. He is an honest marketer from Germany and he has made around 6-Figures Online. To show you that he's the real deal I'll post a picture below where we are both competing for the same spot.
I outdid him in the Google rankings and he clearly won in the number of sales. Tim definitely knows his stuff and he shares a lot of useful information on his blog.
Price And Funnel Of Lazy Commissions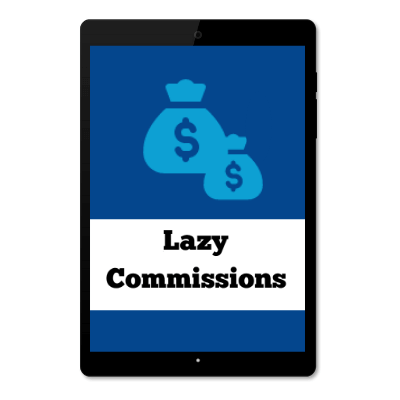 >> Click Here To Get Free Access To Lazy Commissions <<
Upgrade Offer 1: The Rapid Implementation Kit $7
DFY lead magnet in the MMO niche
5 high-quality squeeze pages
Fully customizable bonus/bridge page
High quality auto forwarding thank you page
Value-driven 10 days email sequence
Upgrade Offer 2: Secret Affiliate Insider $27
Get access to a private group with a community of like-minded affiliates and online entrepreneurs.
Upgrade Offer 3: License Rights ($47) & Special License Rights ($97)
License Rights means that you can get 100% commissions throughout the entire funnel
The Special License Rights give you the 100% commissions but also your customers data
Should You Get This
Most definitely YES! You're going to get a massive amount of knowledge that will put you on the right path to start a thriving affiliate marketing business. As long as the course remains FREE there's absolutely no risk for you. When the free option disappears and the videos are in the members area, I'll update this review and I'll give you an honest opinion about the price versus quality.
I'll be adding some extra bonuses when the course becomes a paid product. In the meantime, feel free to pick up any of the products that are listed on my Freebie Page.
That's about it for this Lazy Commissions Review. If you have additional questions then hit me up in the comments section below and I'll do my best to help you out.
>> Click Here To Get Free Access To Lazy Commissions <<