Done For You Affiliate Funnel – The best way to make money on Clickbank
Hello everyone and welcome to my Done For You Affiliate Funnel Review. This is a completely done for you affiliate marketing funnel for one of the best selling products on Clickbank, Manifestation Miracle. The funnel is created by online marketing veteran Barry Rodgers and will be up for sale on the 3rd of February at 9.00 AM/EST.
Truth be told, usually I'm not the biggest fan of these done for you funnels. Reason being is that most of the time these done for you packages are sold by shady vendors. You know, the ones that bundle up their old bonus pages promoting their own crappy products.
They offer you free hosting on a subpar hosting service with loading times slower than molasses. To make things worse, after a couple of months your funnels magically disappear overnight because these nimrods "forgot" to pay their hosting account.
Now you might be asking yourself why this product would be any different. Well, if you want the answer to that question, then read on, as I'm about to tell you in this Done For You Affiliate Funnel Review.

First and foremost, if you want to use this funnel you will need a web hosting account, an auto-responder service and a free Clickbank account. These are necessities to set up the funnel.
If you already have these in place, cool. If you're willing to get these in order to set everything up, kudos to you for taking action. If you think this goes way above your head, no problem, but then this whole "internet marketing thingy" probably isn't for you.
Action takers on a shoestring budget can sign up for a free web hosting account with 000 web host or Infinity Free. A free auto-responder service can be found at Aweber (free up to 500 subscribers) or Getreponse (30-day free trial). Do keep in mind that free usually comes with limitations, but on the other hand it's an option to get you started.
One of the biggest advantages of Barry's funnel is the simplicity. No coding, editing or any other technical stuff are required to rebrand the funnel as your own. After your purchase you will be re-directed to Barry's web-based software.
Here you simply enter your information into a form and the software will create the whole funnel for you. You then download all of the pages and the emails personalized to you. Easy-peasy and done in a matter of minutes.
Once you've downloaded your personalized funnel you just need to upload it to your hosting, and add the emails into your auto-responder. And don't worry, Barry included step by step instructions that will guide you through the whole process. Just complete each step and your funnel will be up and running without trial and error.
Watch My Done For You Affiliate Funnel Review Video

>>> Click Here For Instant Access To DFY Affiliate Funnel + My Exclusive Bonuses <<<

Who the heck is Barry Rodgers and why should I trust him
Barry has been in this game for a long time… a very long time. He's been involved in online marketing since the days computers were the size of a small family car and had the capacity to store about 1/3 of a regular e-book. On a more serious note, Barry knows exactly what works and what doesn't.
He's one of the most sincere and trustworthy marketers I've come across. I have never seen him promoting some hogwash affiliate marketing course or a push button software. Barry does things in his own particular way which is different than what most "so called experts" advice you to do.
As a product creator he always delivers value. He creates products that are either a blueprint to do affiliate marketing the correct way, or big time savers in setting up your affiliate funnels. A few good examples are Faststart 9, Everything Rebrandable and Online Funnels Mastery.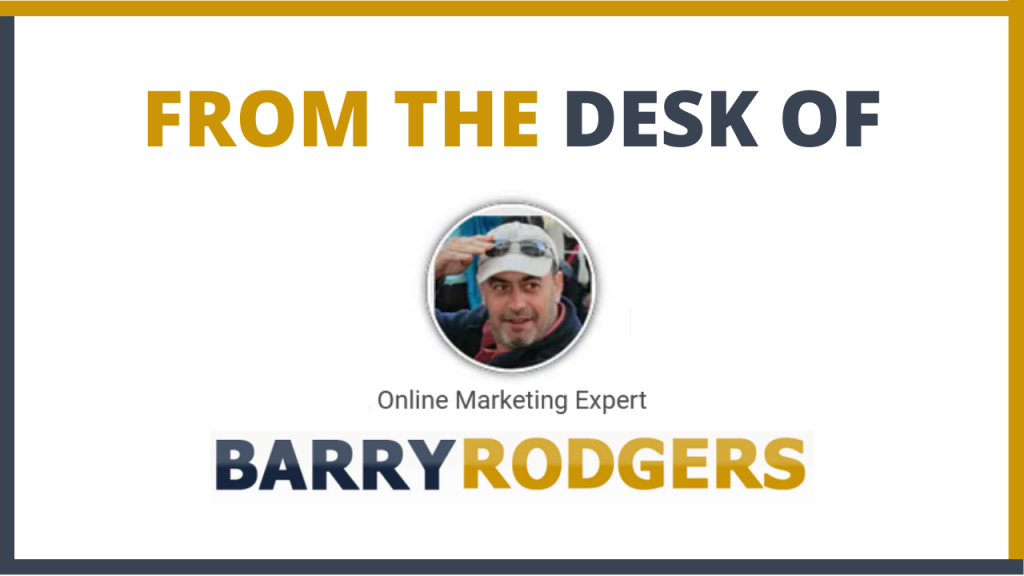 Here's what you'll get in this Manifestation Miracle package
A unique lead magnet to persuade your squeeze page visitors to sign up to your email list.
Two mobile responsive squeeze pages, so you can split test your pages and find out which one works best for you.
A thank you and re-direct page which leads your subscribers to the Manifestation Miracle sales page.
A fully monetized delivery page to deliver your lead magnet.
A 7-day email follow up series that re-sells Manifestation Miracle.
A privacy policy and disclaimer page, so you are compliant with all the legal stuff.
1 click install to rebrand your report.
Why you should promote Manifestation Miracle
Manifestation Miracle is one of the most popular products in the personal development and self help niche. The product has a high conversion rate and there is also a recurring income aspect to the offer as well. The product has an average sale conversion of $355, which means that there are a lot of marketers making some pretty good money with Manifestation Miracle.
One of the founding partners of Manifestation Miracle is none other than Clickbank legend Mark Ling. For those of you who have never heard of Mark Ling, he's the creator of Affilorama, one of the longest running and best selling offers ever released on Clickbank.
PRICE AND FUNNEL
The Front End Of Done For You Affiliate Funnel Will Cost You $12.90
( Price rises to $27 at the end of the launch promotion period )
Get Access To DFY Affiliate Funnel + My Exclusive Bonuses

Upgrade 1: Done For You Niche Blog at $27
A complete "Done For You" affiliate blog in the Personal Development niche fully loaded with quality content and images that compliment the affiliate funnel on the front end. This is made with a premium theme and looks fantastic.
Upgrade 2: Done For You Installation at $197
This is a full installation service offer for the funnel.
Upgrade 3: 5-Day Workshops at $85 or $17/Month
This is a series of SIX 5-day workshops recorded live by Liz Tomey. They all deal with traffic which is something people need when they have a funnel.
Upgrade 4: The Rodgers Report at $7/Month
The Rodgers Report Monthly Private Newsletter. These newsletters provide monthly information on all topics that are internet marketing related.

PROS AND CONS
PROS
Completely done for you affiliate funnel
Promoting a high converting evergreen product
Completely rebranded with your name and links in just minutes
Step by step instructions by an online marketing expert
CONS
No traffic training included, but I've got you covered with my bonuses
BONUS 1: Facebook Free Traffic Secrets
In this course you're going to learn how to drive targeted traffic to your offers and squeeze pages, just by using free strategies on Facebook. The methods laid out in this guide have been proven to be very effective and will work like gangbusters if you implement them correctly.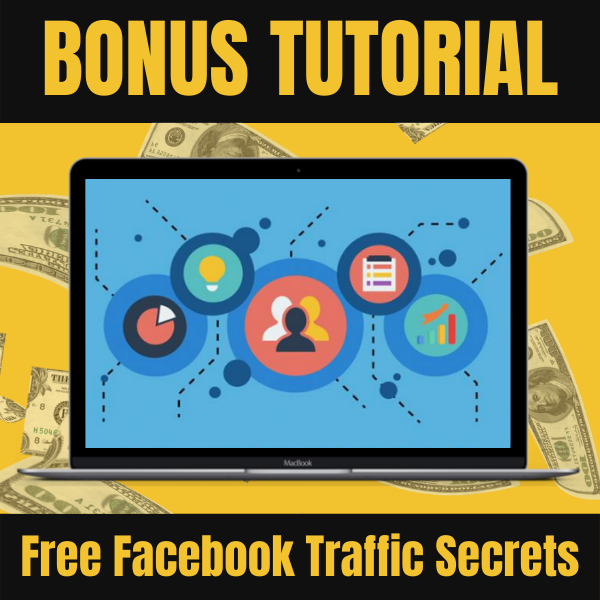 BONUS 2 Online Profits Machine
In this course I'm going to outline an easy and rather straightforward system, that anyone can use to make an income online. You will learn a method to build an email list fast and easy, but more importantly with highly targeted subscribers. This is not a shiny new bauble, this is a proven method that brings home the paycheck each and every month.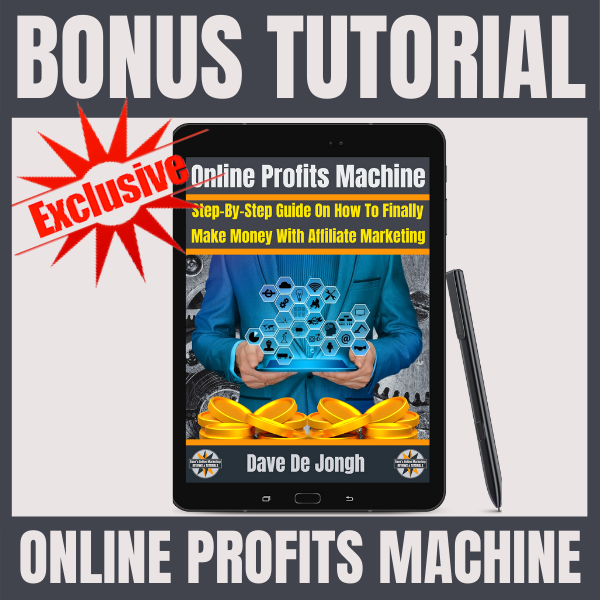 BONUS 3 Facebook Ads Domination
In this course which contains 10 modules, you'll learn everything about getting started with paid traffic on Facebook. This training is filled with tips and tricks and all the do's and don'ts to create a high converting Facebook ad.
BONUS 4 Bing Ads Masterclass
Another great way to get traffic to your offers is by using dirt cheap clicks from Bing Ads. In this guide you will learn how to use the advertising platform and how to set up your ads for the highest conversions.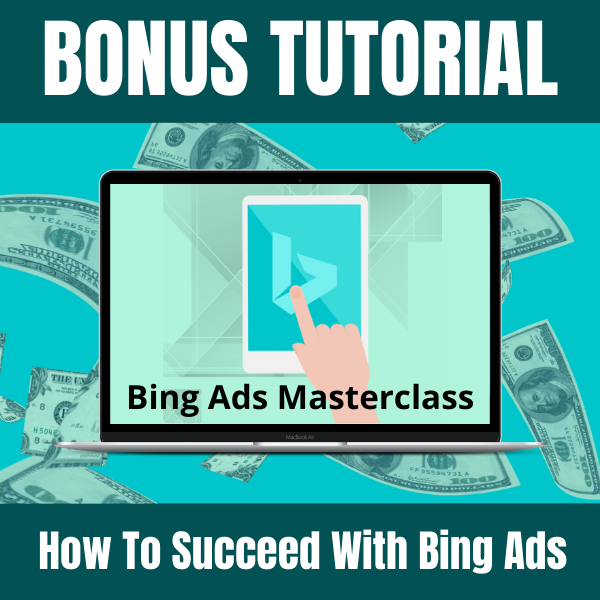 BONUS 5 DFY Goal Setting Video Blog
This software fetches the latest selection of most popular videos. So when you build your site, you can be sure it will be fully up to date with the very latest videos.This software will instantly build a professional looking video site, featuring your chosen ads and offers. Primary ad shown next to each video – promote anything you want, using a text ad, ad unit, or banner. Site built automatically – just fill in a short form with your details and your site is built instantly, ready to upload to your web host.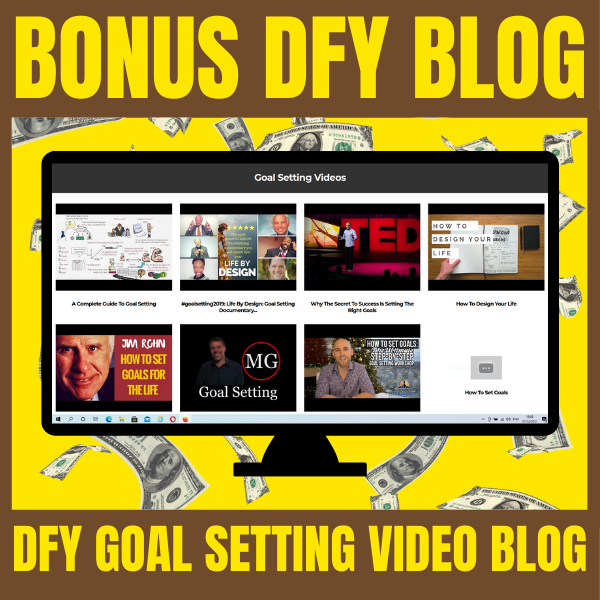 Get Access To DFY Affiliate Funnel + My Exclusive Bonuses

If you choose to purchase Done For You Affiliate Funnel via my link, then you're bonuses will be automatically delivered inside your Warrior+ account. See the picture below on how to access your bonuses.