Complete Guide To Build An Email List Using PLR
Email marketing is still one of the best ways to connect with your target audience and build a solid relationship with them. Selling products to that audience via email becomes very easy once you gain their trust.
Email gives you a direct way to reach your audience that isn't controlled by a third party and because your subscribers need to actively sign up, it tends to also be a very targeted audience, meaning that they're people who have an interested in your products and want to buy from you.
Your biggest challenge is to persuade people to join your list in the first place. Therefore having a digital product to offer as an "ethical bribe" is essential.
The concept is simple and clear: you provide a completely 'free' product, but the only way for your visitors to obtain it is to sign up for your mailing list so that you can deliver it to them.
The free incentive thus serves 2 purposes.
It allows you to show the sort of value that you're capable of offering and it will motivate your audience to want more of what you have to offer and to make a purchase.
It goes without saying that using PLR as one of your list building techniques is a no-brainer. It's really easy to implement 'cause the content is done for you and ready to go. Therefore it makes perfect sense to either use the content on your blog or transform it into a lead magnet.
The great thing about PLR packages is that they will often include free reports, squeeze pages and even the emails themselves all as part of the same package.
Even if they don't, you can purchase an additional PLR product and then use that as a tool to encourage more people to sign up to your mailing list.
There are even PLR packages available that contain full blown sales funnels. In this case you'll get a lead magnet, an up-sell offer, extra bonuses and all the required pages to set up your sales funnel. If you'd like to build a buyers email list you must go for these kinds of PLR packages.
If you're not sure what PLR is or you're hesitant to use it, keep reading because you're about to find out how to build an email list using PLR in the most efficient way possible.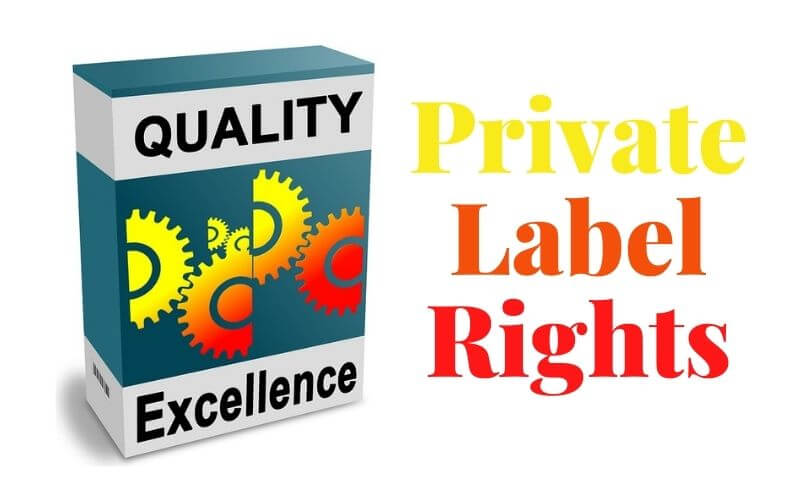 What Exactly Is PLR?
If you're new to PLR and don't know what it is, in a nutshell, PLR stands for private label rights and it's content that you buy and can edit in any way you wish. Meaning, you have the rights to rewrite the content, sprinkle your affiliate links throughout the content, ad or remove images, etc.
More often than not you can also sell the content as your own, use it to build your list or give it away as a bonus for your paid products and affiliate promotions.
Every PLR product comes with a PLR license provided by the vendor. Read that license carefully and you'll know what you can and can't do with the content.
Most PLR is also relatively inexpensive, so it won't break the bank and sometimes you can even find high quality PLR for free.
Here are some resources to find high quality PLR:
How to Tell if a PLR Product is High Quality Before You Buy It
The the single most important thing is to ensure is that the product in question is of high quality. The better the quality of your product, the easier it will be to repurpose it or to simply rebrand it.
Not only that, but if you decide to sell the product you'll avoid giving out lots of refunds and it will make it easier to make repeat sales.
Here are some methods you can use to find a winner rather than a dud…
1.Check The Website
Is the website generally well designed? Does it have high production values? And what is the content around the site like? If the site is low quality, this generally doesn't bode well for the quality of the content being sold either. Consider that a big warning sign!
2.Look For A Preview
Many PLR sites will let you read previews or snippets of their books and courses. If the site you're on does not provide that option, then perhaps get in touch with the owner to see if they'll let you have a free sample.
3.Check Out The Table Of Contents
Most sites that sell PLR content will include a table of contents for you to see. This shows you precisely what's in the book and while it won't guarantee quality, it at least gives you some assurance that the topics being tackled will be interesting.
4.Does it Have Something to Say?
When considering the table of contents and the title for that matter, ask yourself whether the book has something worthwhile and original to sell. One of the biggest warning signs that a book is just a 'cash grab', is if the subject matter is purely focused on making money.
Ask yourself the following questions before you decide to pick it up.
Does it sound genuinely interesting? Does it offer something a bit different from 99% of all the other books out there? Or is it just a generic 'How to Make Money Online' eBook?
5.Does It Fit Your Needs?
Just as important as ensuring the eBook is high quality is to ensure that it fits with your brand, your website and your ethos. If you know the subject well, if it's something you're genuinely interested in and if you already have a large audience that enjoys the same niche, then these are all very good signs!
Now that we tackled this part, let's get back on topic and start building your list!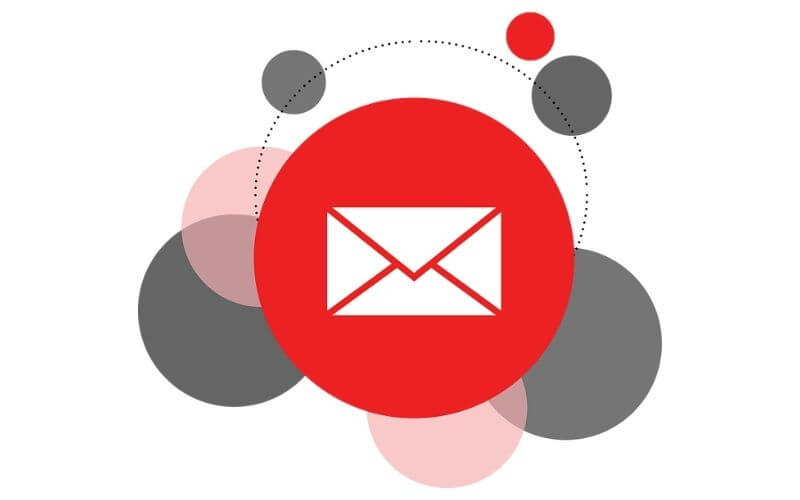 When you're going to pick a lead magnet there are a few golden rules that you need to keep in mind…
Only Use PLR That Serves Your Niche/Audience
It's pointless to purchase private label rights content that isn't in your niche and try to make it work. Sure, other niches might potentially make you money, but you chose your niche for a reason.
Other than that, your lead magnet should be highly related to the products that you're going to sell or promote, and it must solve a specific problem.
For example…
If you're planning to sell a course about email marketing, here are some problems people in the niche may face…
Problem: No one cares enough to open their emails.
Lead Magnet: 25 Fill-In-The-Blanks Headlines To Improve Your Email Open Rates!
Problem: People are opening their emails but no one is clicking on their links.
Lead Magnet: 7 Fool Proof Tips To Increase Your Click-through Rates!
Problem: People are clicking on the links but no one is buying a damn thing.
Lead Magnet: How To Write Engaging Email Copy To Increase Your Sales!
As you can see, the freebie is relevant to what you're selling but only solves a part of the problem. When you create your lead magnet you want it to be helpful, BUT it should NOT be so extensive that your new subscriber no longer needs you after that.
However, your freebie must be so good that it exceeds expectations. This way your subscriber starts wondering what else you've got to offer in your paid products.
If you're able to accomplish this you're definitely going to make sales.
Know How You're Going to Use It Before You Buy
It's always a good idea that you already know what you want to use the content for. Will it be a short report, a checklist, an info-graphic or a short tutorial video?
Keep in mind that you may not find exactly what you're looking for. But luckily, you'll have the rights to you rewrite, re-draft, or reorganize whatever PLR content you opt for to match your ideas.
Since you have the rights to rebrand it, make sure to edit your content and offer additional value that will appeal to your audience without overloading them with irrelevant information.
So, while PLR helps to reduce the stress of creating everything from scratch, you should still be creative in order to make it yours.
Things To Consider To Avoid Direct Competition
The only drawback of using PLR content is that you'll face a lot of competition. You're not the only one with access to the content, you're competing with other marketers that have the exact same product as you do!
So you'll need to find a different way to position your content and a way to make it look appealing to your target audience.
Here are some things you can do to make the content uniquely your own:
Give the product a new title
Redesign the product mock-up/cover
Add additional eye-catching images
Reword the content in your writing style
Mix an match different pieces of content and turn it into a "best of" report
Add content making it more valuable or strip down content to make it to-the-point
Read out the content and record it as an audio book
Turn the content into slides and record it as a video
Once you're done with the rebranding of your lead magnet, you're ready for the next step…
Set Up Your Autoresponder & Create A Squeeze Page/Thank You Page
The first thing that you'll need to do is create a list inside your autoresponder service. I use the term "list" but this could be named differently depending on your autoresponder service.
In essence, it's a segment in your autoresponder where all the email addresses of your new subscribers will be stored.
Next you'll need to create a squeeze page. Since you're using PLR you have 2 options, you either create a brand new squeeze page from scratch or you edit the squeeze page that came with your PLR package.
Both options are fine but make sure you keep it stupid simple. The only function of you squeeze page is to collect email addresses NOT to sell stuff.
Things to keep in mind when designing a squeeze page:
Everything should be visible ABOVE the fold
Ask only for the email to increase conversions
DO NOT use fancy fonts, moving background or other distractions
Ensure their email address is safe with you and that you won't spam them
Make sure that your page is mobile friendly and loads fast
Include a catchy headline and a strong call-to-action
NEVER use external links on your page except for your Privacy Policy or Terms And Conditions
Apart from the Squeeze Page you also need a Thank You page. And once again, feel free to use the Thank You page from your PLR package or create a new one.
There's only one golden rule for your Thank You page – NEVER SEND THE SUBSCRIBER STRAIGHT TO THE DOWNLOAD PAGE!
Many people will try their luck and provide a fake email address when they sign up. If you send them straight to the download page, they'll access your freebie and you'll be stuck with a fake email address.
You need to tell people that the freebie will be delivered in their email inbox. So, if they gave you a fake email they ain't getting jack shit.
Other than that, follow these 4 guidelines to set up a Thank You page:
Thank people for subscribing
All your information should be ABOVE the fold
Inform them that the freebie is send to their inbox
Point them to an offer that you're selling/promoting
And last but not least you'll need to create an email sequence. If you're PLR package came with an email sequence then you may want to use it.
Just make sure that you have at least a welcome email to deliver your lead magnet and 7 extra emails to build rapport and gently promote your paid offer.
Once someone subscribes to your list, they'll need to go through an email sequence to warm them up. This can be fully automated but the process will vary depending on your autoresponder service.
The good news is that every respectable autoresponder comes with a set of tutorials so you'll need to watch their videos to figure it out.
Now everything is set up it's time to drive traffic to your squeeze page.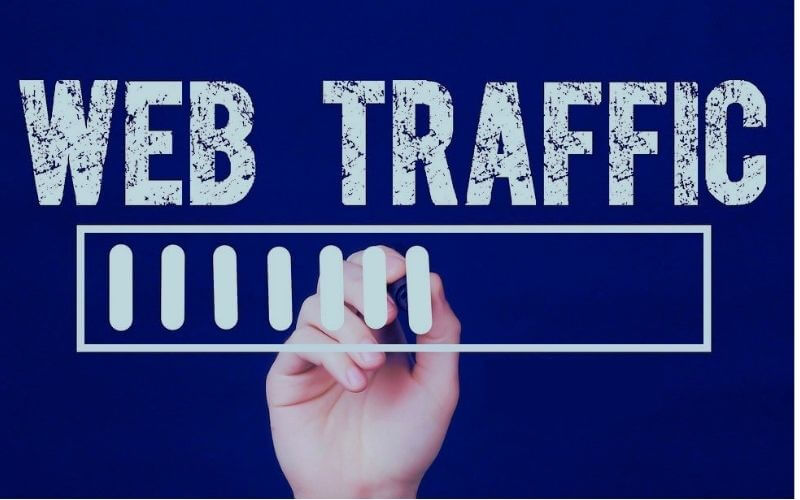 There are only 2 options to get traffic – free and paid
Paid traffic will be fast but it's obviously going to cost you money and there's no guarantee that you'll make that money back, especially if you're brand new and have no experience running ads.
Some of the most popular platforms to run paid ads are Google Ads, Bing Ads, Facebook Ads, YouTube Ads and Solo Ads.
With free traffic you'll be paying with your time but it's a great way to find out if you're pages and offers convert. You'll be able to test and tweak a lot of things until you've found a winner without spending any money. Once you've found that winner you can always scale up your traffic by running paid ads.
You can get free traffic from multiple platforms such as social media platforms, YouTube, niche blogs, niche related forums, etc.
My only advice is to pick one platform and master it. You don't need 20 different traffic sources, you only need one – the one that brings you leads,clicks and sales. If you're able to find out where your target audience hangs out than you'll have a winning traffic source
But remember, you'll not generate massive traffic overnight. You'll need to create content regularly to get reach and traction. If your content is valuable and top-notch, you'll build a following and have people clicking on your links.
Give yourself enough time to see your efforts yield fruit. Free traffic is a slow and nerve-wracking process, but a rewarding one.
I wish you nothing but success,
Dave