How to build an affiliate marketing funnel – Step by step video tutorial.
The main reason why most people fail at making money with affiliate marketing, is because they all tend to make the same mistake. They skip the most important step, having a proper funnel in place. And believe it or not, but promoting products as an affiliate is hard work, especially if you are a beginner. However, when you have a solid funnel in place, things are about to become a lot easier. So in this post I'm going to show you how to build an affiliate marketing funnel from scratch.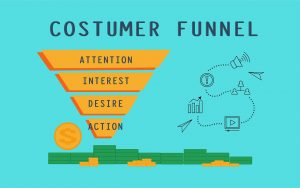 Affiliate marketing itself is a pretty straightforward business model. You choose an offer that you want to promote as an affiliate, request your affiliate link, and once approved you start sharing that link. When someone clicks on it and buys your product or service you get a commission.
Sounds easy enough, right?
Well it is, but the process of actually convincing people to buy your offer isn't easy. In this video tutorial I'm going to show you what an affiliate marketing funnel is, what steps you need to take to create your funnel, and why they are absolutely essential if you want to succeed with affiliate marketing.
Now before I give myself a pat on the back, I've got a little confession to make. It's actually Francis Ochoco who is going to walk you through the whole process of setting up a marketing funnel.
As a lazy marketer, oops I meant busy marketer, I'm always on the lookout for solutions to cut my content creation time. So I've bought the unrestricted rights to a huge bundle of video tutorials from Francis. And lucky for you (and me), there is tons of valuable information in this bundle which I'm planning to share on this blog.
For now, enjoy the video on how to build an affiliate marketing funnel, and take action.