How to monetize your niche sites and get revenue from your efforts rapidly
If you're playing with the idea to build niche sites then you also need to come up with a clever game-plan to monetize your niche sites.
Anyone who makes an effort to build a website eventually wants to make some money from it. Even people who start the site just to share information about their daily life sooner or later decide to monetize their sites.
After all, it never hurts to make some money online to cover things such as domain renewal costs, hosting costs and even site maintenance costs.
The amount of money you'll make highly depends on how much traffic your site gets. Some marketers make an easy five figures a month while others keep struggling to even make a few dollars from their site.


The most enjoyable part of building websites is knowing how to make money from them, so in this post we'll discuss 4 different strategies to monetize your niche sites.
To be honest, monetizing your site isn't that difficult once you've passed the more dreadful tasks such as building the site, keyword research and content creation.
The only thing left to do is find products or services related to your niche and add the links on to your site.
It is of utmost importance that you know who your audience is, so that you can offer the right products to them. But all of that is easier than the initial stages of getting your site off the ground.
Anyways… Here are 4 ways to generate income from your site
1. Advertising
Paid ads come in different shapes and forms that can range from banner ads to pay per click advertising such as Google AdSense or Revcontent.
By having these advertising spots on your sites, you can either expect to get paid monthly by the advertiser (banners) or get paid based on how many people click on the ads in your site (AdSense).
But beware, don't be one of those bloggers that have more banners on their site than actual words. This kind of practice will turn off your visitors and they'll leave your site faster than lightning.
Use some common sense, people landed on your site because they were looking for information to solve their problems, not to be pitched with every product on planet earth.
2.Freelance blogging
Becoming a freelance blogger for authority sites in your niche is probably one of the most effective ways to make money from your site.
You started your site because you either have the knowledge or passion for your niche. So why not use that to your advantage?
Authority sites are always on the lookout for expertly written content to fuel their marketing. You could easily become their go-to content creator because you have both the knowledge and experience in the niche.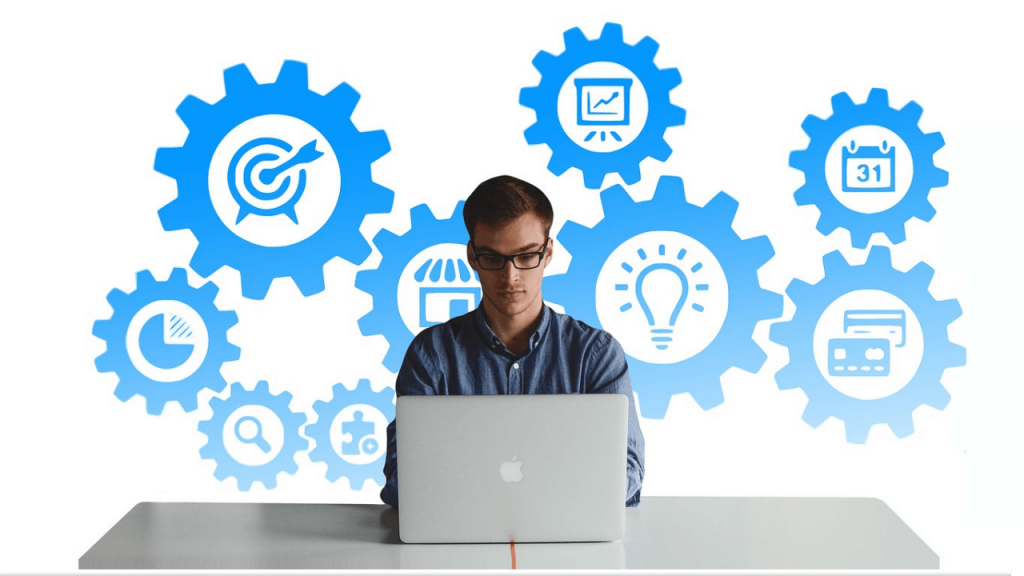 When you're just starting out you won't be able to charge high rates, but as time goes by you'll gain more credibility and you can increase your rates.
That being said, don't charge too low either because it might chase potential customers away as they'll put your skills into question. Charging low rates could also drain your motivation to continue.
You don't need a lot of traffic to your site to get things going as a freelance writer, the only thing your customer cares about is that you deliver valuable content.
Of course, it goes without saying that you'll need to promote your writing service on your website. A nice banner that explains your service will be more than enough to reel in customers.
In order to get more customers you can also contact owners of authority sites and offer them your service. It's always a good idea to offer your first article for free as this will massively improve your chances to win them over.
3.Affiliate promotions
You'll soon find out that promoting affiliate products is way more profitable than selling ad space on your website. You only need to make sure that you're selling quality products that people actually want to buy.
Generally, digital products will get you a much higher commission because there's no shipping costs and it's all much easier.
If you're an Amazon associate, you'll recieve a commission every time someone buys a product through your affiliate link. Amazon is a billion dollar company and does a phenomenal job at selling.
The downside of being an Amazon affiliate is that the commission rates are extremely low compared to other affiliate networks such as Clickbank or Digistore 24.
These days you're still able to make a decent income from Amazon, but they keep on adjusting the commission rates regularly and it always seems to get worse.
It would be a good idea to promote products from several affiliate networks. Amazon never backs down to close affiliate accounts without a single word of warning.
The key to affiliate success is to diversify and never put all your eggs in one basket.

4.Sell your own products
Most people get goosebumps when they think about product creation, but selling your own products is one of the best ways to monetize your sites.
Not only do you get to keep all of the profits, but you can also recruit affiliates to help you get the word out and boost your sales even further.
You'll become an authority in your niche just because you have your own products and success begets more success.
You'll be able to create more products and market them to the same customers (you must be adding them on to a buyers list).
Once you've decided in which direction you want steer your site, it is time to start driving traffic.
Traffic generation must become your second nature, and do remember that driving traffic to your site is a never ending task.
Besides these 4 methods to monetize your niche sites, there are many other tactics such as accepting donations, generating leads, flipping sites and so on.
However, if you focus on these 4 popular methods mentioned above, you will be just fine and able to generate profits on a daily basis, if you keep at it and make continual progress.